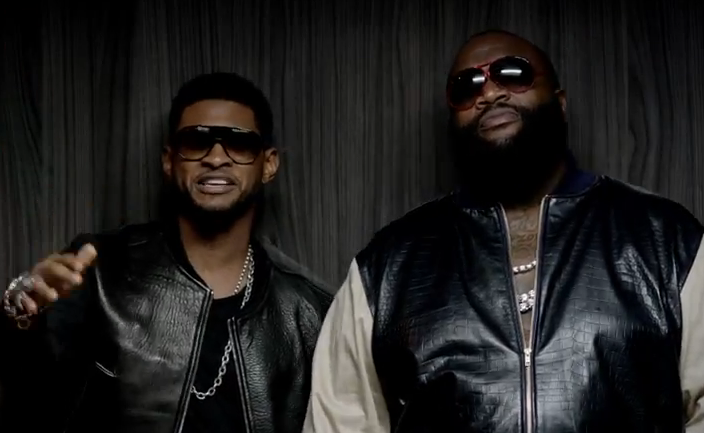 Rick Ross has dropped a new video featuring Usher for his "Touch'N You" single. Watch the clip inside and hear Timbaland's new "Hands In The Air" track featuring Ne-Yo.
Off his God Forgives, I Don't (July 31) disc, Rick Ross is back with a sexy Chris Robinson-directed clip featuring Usher called "Touch'N You." Speaking about his new clip, he told MTV News, "It's a real sexy record. It's basically a situation where life gets so hectic sometimes you just wanna get away with that special female and that's what this is based on."
Usher also commented on his participation in the video saying "It is a conceptual video depicting the world that Rozay is in. My participation is just to show up and be cool. For the most part, it is somewhat of a performance swag, cool video. It's more chill than anything, just like our personalities."
Watch "Touch'N You" here:
Usher is scheduled to perform on the BET Awards on July 1st where he is nominated for "Video of the Year" for "CLIMAX."
Also in new music..........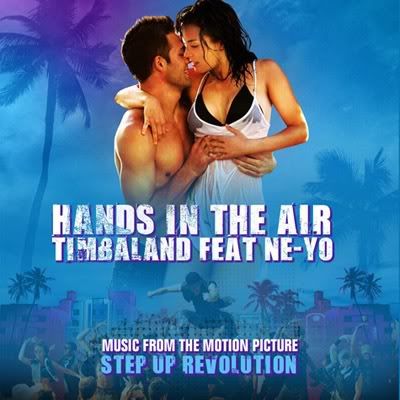 Timbaland and Ne-Yo are featured on The Step Up Revolution soundtrack (July 17) with a party jam called "Hands In The Air." The movie hits theaters on July 27 in case you were wondering.
Listen to "Hands In The Air" here:
We need more Timbo!
The Randomness:
1. Meek Mill cancels European tour due to past criminal record. Story.