It's a summer for lovers as Kanye West rang in the first day of the season shopping it up in Paris with his girlfriend Kim Kardashian. the twosome were spotted doing their usual--holding hands and eye gazing--as Kim donned another look that we put 5 on it Kanye picked out.
Pcs of the couple inside, plus pics of Bobby Brown and his new wife Alicia Etheredge Brown parlaying in Hawaii days after their wedding....
While the east coast faced 90+ degree temps today, Kanye & Kim chilled out in Paris in cooler weather--hence Kim's polished look of a turtle neck tunic, Spanx and python thigh high Louboutin boots.
The twosome continued their Parisian escapade at Maison Martin Margiela and Colette today to pick up some designer threads. Yet another thing these two are just aline on--their shopping & fashion obsessions. At least you can share it with your lover.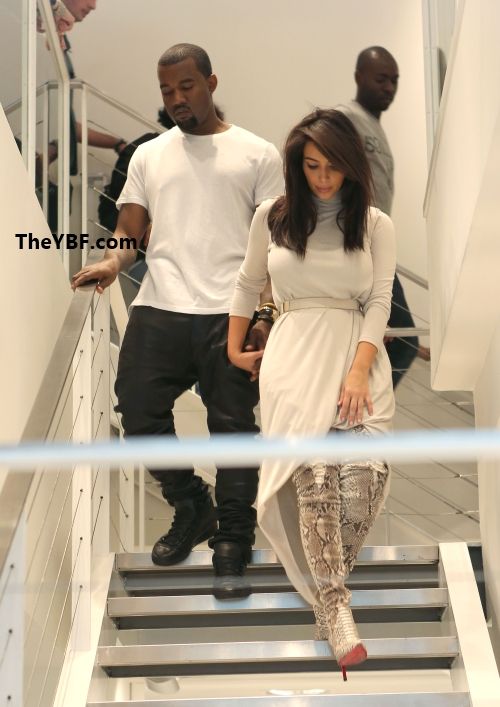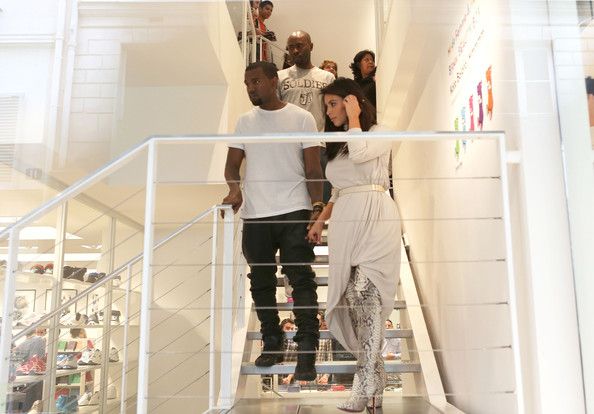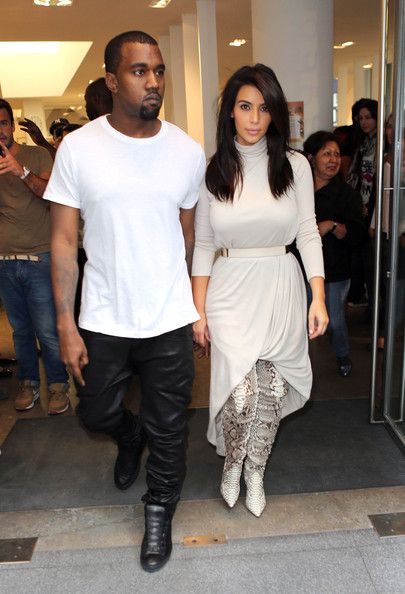 Not sure how much longer these two will be away from America...Kim can only stay away from party red carpets and her promoting herself at appearances for so long.
Meanwhile, back in the states, Bobby Brown and his new bride Alicia were spotted on the beach yesterday just 1 day after their Hawaiian nuptials that went down this past Monday: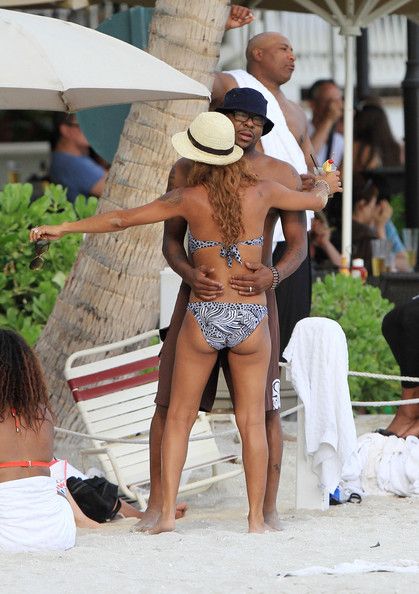 They spent their first day as husband & wife enjoying the sun, sea and sand on the beautiful island of Oahu. Alicia swapped her ivory wedding dress for a two piece bikini & a huge wedding band. The pair was seen taking a romantic walk along the shore while watching their first sunset together as a married couple.
Even their son Cassius got in on the ocean fun.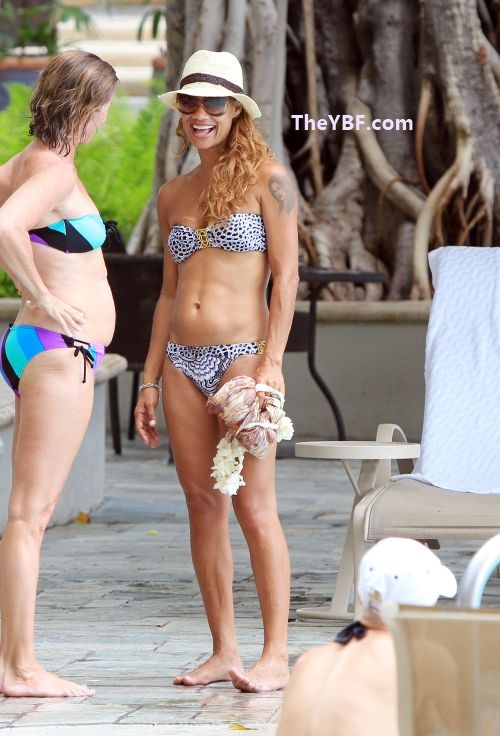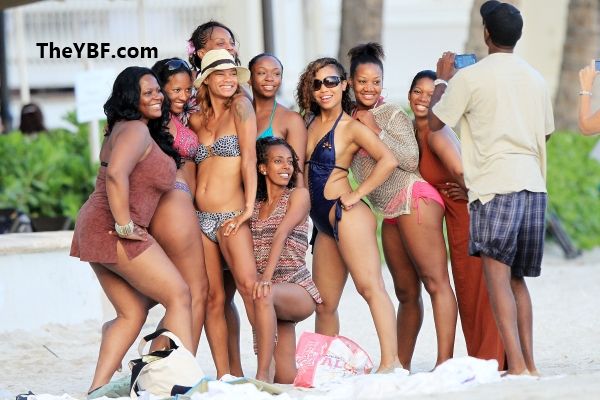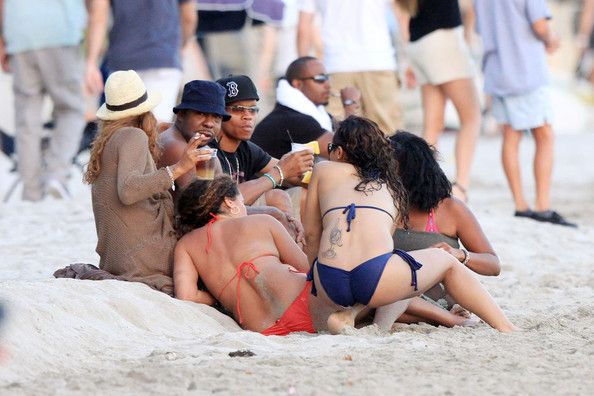 The happy couple was also seen with friends (we see you Ronnie) and family.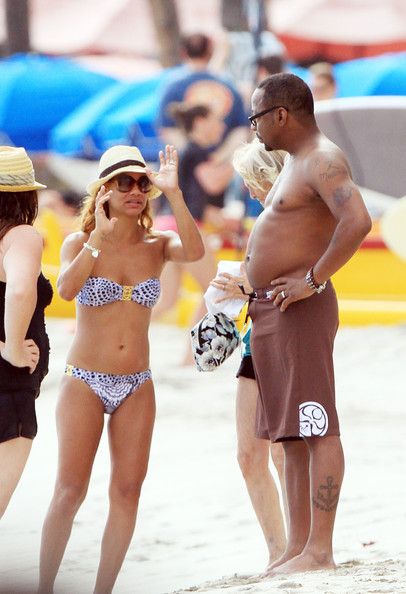 The romantic couple will not get much honeymoon time as Bobby's group New Edition have to finish their 30th anniversary tour around America.
Pics via FAME/Flynet