During a recent press conference in Paris, NBA baller Tony Parker revealed that he took a few punches for friend Chris Brown during the Drake fiasco and damaged his eye. Get the deets on his injury inside....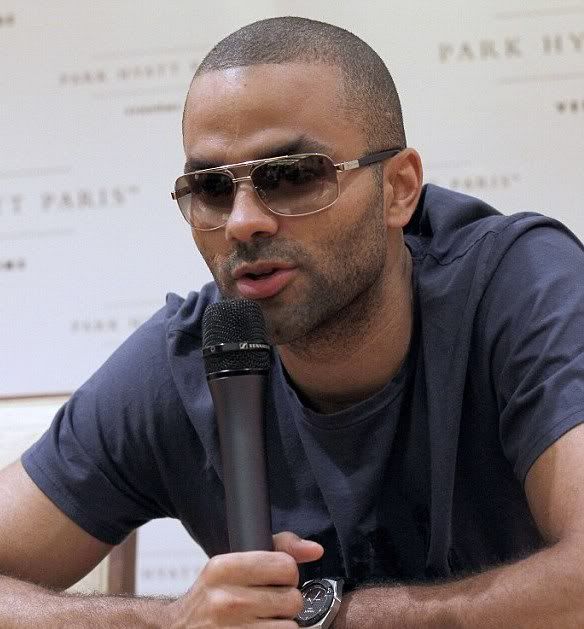 While speaking at a Summer Olympics press conference in Paris, San Antonio Spur star Tony Parker revealed that he'll miss a week of practice due to an eye injury he sustained in a fight. Yes....."THAT" fight.
As details continue to emerge about what really went down at W.I.P. last week between Chris Brown and Drake, Tony revealed a few deets about the evening and how he got caught in the crossfire.
"I was with my friend Chris Brown and me and my friends took some punches. They started throwing bottles everywhere. I don't know what happened."
During the fight, Tony sustained an injury to the cornea of his eye, which explains the sunglasses that were covering up the injury.
"The cornea has been touched. I can't do anything for seven days. So I'll be missing the start of the French team because I can't do anything for a week except keep the (therapeutic) lens in and then take drops."
He added,
"But I was lucky. The injury won't prevent me from competing in the Olympics in any way."
And while NYPD is still sorting out what happened (and deciding if they'll arrest Drake) the club itself, W.I.P./Greenhouse was shut down yesterday due to numerous violations unrelated to the fight itself.