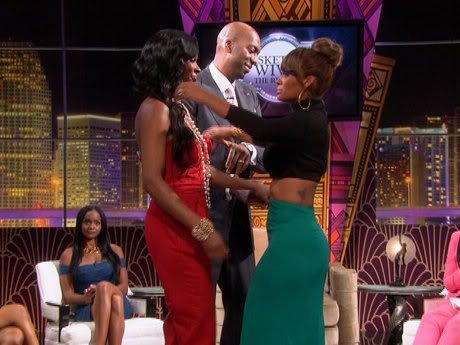 Last night's conclusion of the "Basketball Wives 4" reunion special was filled with shakeups and reconciliations. At the end of the broadcast, season-long enemies Jennifer Williams and Evelyn Lozada let their emotions flow and hugged it out. Get the deets and highlights inside.....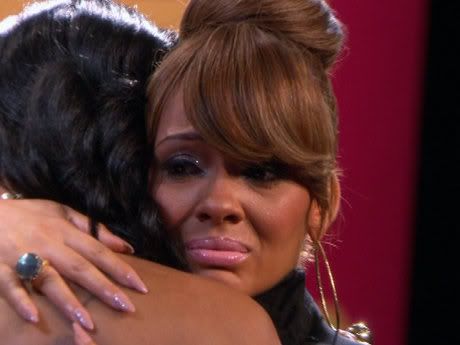 It was a shocking ending to season four of "BBW" as frenemies Jennifer Williams and Evelyn Lozada shared a tearful embrace after admitting during a polygraph test that they missed each other's friendship. The test also revealed that Jennifer is indeed jealous of Evelyn's engagement and upcoming wedding to Chad Ochocino. But is it a healthy jealousy that many girlfriends share that never crosses into the zone their fights did? Watch Jen and Ev make amends here:
The special also covered the relationships of Evelyn and Chad as well as Royce Reed and Dezmon Briscoe. While Evelyn discussed Chad's wacky wedding suggestions like walking down the aisle AFTER her, Royce talked about her relationship with Dezmon Briscoe. At the time of the taping in May, Royce said she and Dez were fine and she was not ready to end their romance. But earlier this week, Royce tweeted that the romance is indeed over. She said,
"I wish @Dezbriscoe89 the best but after much thought I found it 2 be n my best interest 2 walk away & focus on my career & my munchkin. Many minds have inquired about whether I'm still with Dezmon Briscoe. Let it be clear that we are not together. I'm happy and super focused!"
Hopefull she stops discussing her relationships all together.
Watch Royce and Ev discuss relationships below:
The subject of bullying was hotly debated by Tami Roman and Kesha Nichols, who both argued about Tami's approach to their Tahiti "disagreement." Tami apologized for her actions but added she was trying to force Kesha to stand up for herself and defend her actions. Watch Kesha and Tami here:
Also, Shaunie O'Neal teared up while discussing how she felt guilty and partly responsible for all of the fighting and negativity portrayed this season. She said there will be a season 5 and there will be more positive aspects of their lives shown. Heard it all before.
Watch Shaunie below:
BONUS: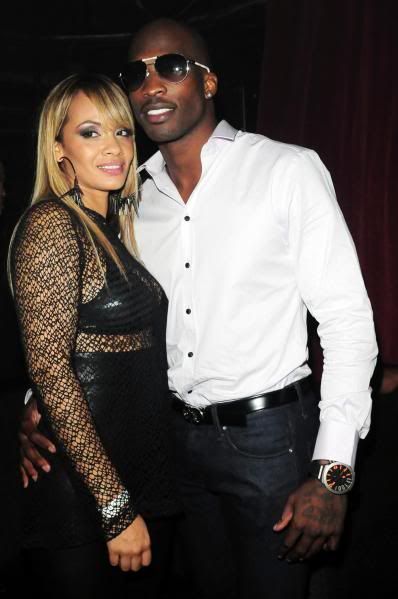 We told you earlier that Chad Ochocino was dropped from the New England Patriots. But with a twist of fate, he's now headed to his (and his fiancee's) hometown of Miami to play for the Dolphins!
Chad will likely suit up for the team this week for training. His agent Drew Rosenhaus tweeted, "Congrats to Chad. It's nice to come home."