ENGAGED! NFL Baller Devin Thomas & Longtime Girlfriend Porshia Pryor!
Jun 12 | by Natasha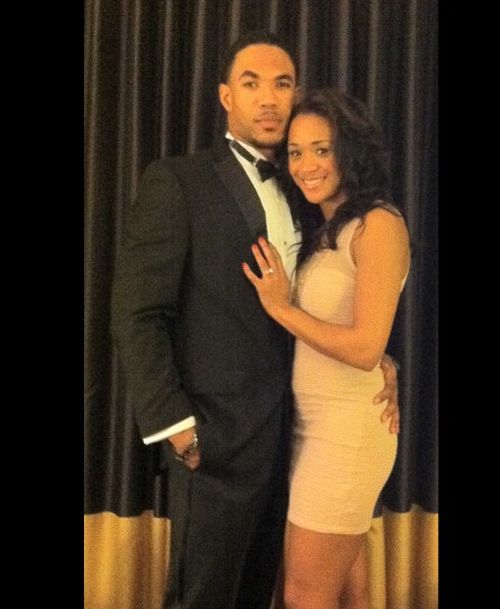 Superbowl Champ Devin Thomas has confirmed he popped the question to his long time girlfriend Porshia Pryor. We've got the deets and Devin's own words about it inside...
Sexy NFLer Devin Thomas, who played for the NY Giants last season during their Superbowl championship season, is officially off the market.
After debuted his girlfriend Portia back in February at his celebration party, apparently things took off at an accelerated speed because he indeed laced chick with a ring this week. Engagements amongst athletes seem to be on one thousand these days.
Devin's rep confirmed to TheYBF.com that the hottie indeed popped the question. Devin said in a statement:
"I've been truly blessed this past year and will continue to devote my focus on football and building a family and future with my fiancé Porshia," Devin said in a statement to TheYBF. "We have a long shared history together and this is an extremely joyous occasion for us. God is amazing!"
Well isn't that special. Devin & Porshia are high school sweethearts and share a 4 year old son, Devin Jr. The pair have known each since they were teenagers growing up in Ann Arbor, Michigan.
Devin Instagram'd the above pic of Porshia rocking her new ring saying, "I got a ring! She got one too! Forever my Lady."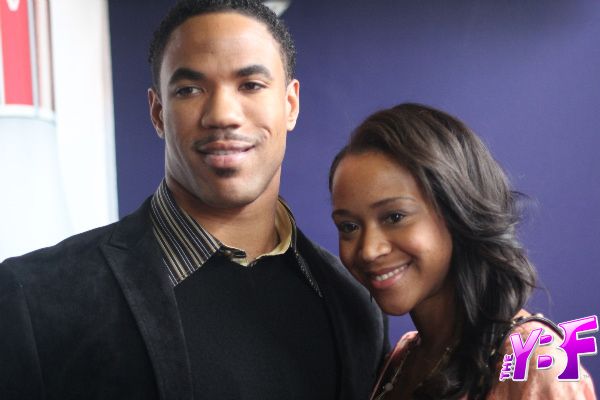 The twosome plan to tie the knot early next year. Devin recently signed a one year deal with the Chicago Bears for an undisclosed amount. Congrats all around!