COUPLEDOM: Tracy & Alonzo Mourning GET KISSEY On Miami Beach
Jun 11 | by Natasha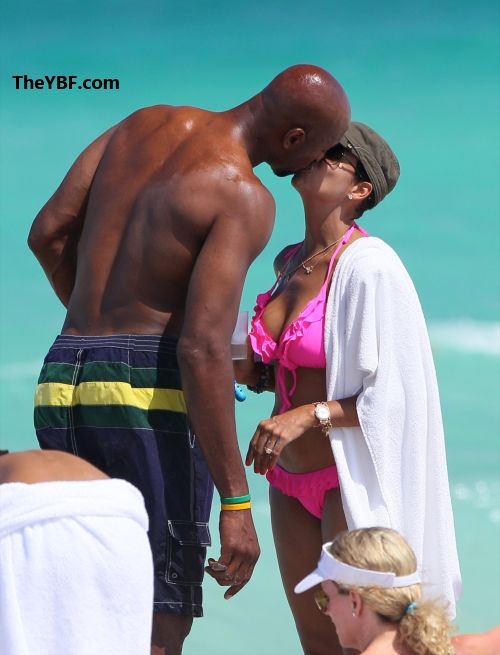 Nothing like a day at the beach with your honey. Former Miami Heat star Alonzo Mourning celebrated his former team making it to the NBA Finals by hitting the beach. And he had his gorgeous wife Tracy and their kids along for the fun.
Check out the pics of the couple sharing some kisses and PDA...and Tracy's bangin' bikini bod...inside...
Real basketball wife Tracy Morning soaked up the sun this weekend on Miami Beach in this super cute pink ruffled bikini. And chick is a 43-year-old with 3 kids (she had her youngest, Alijah, at 40). She is looking FABULOUS.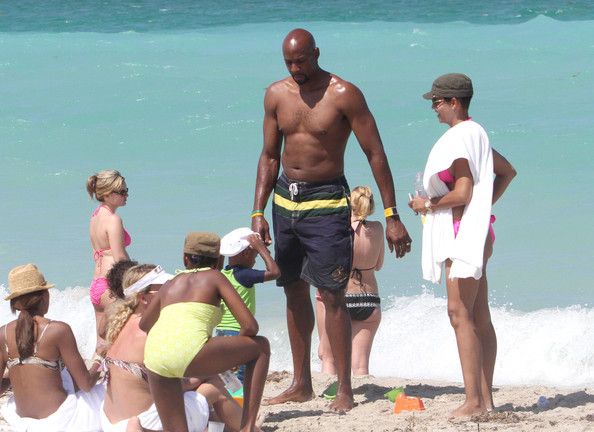 The couple brought their youngins--sons Alonzo (Trey) and Alijah and daughter Myka Sydney--to the beach for an eventful day. Daddy Alonzo helped the kiddies bury a dead fish and Alonzo also was spotted helping an older man up after he was knocked down by a wave. Class act that guy.
And Tracy & Alonzo had some fun playing around: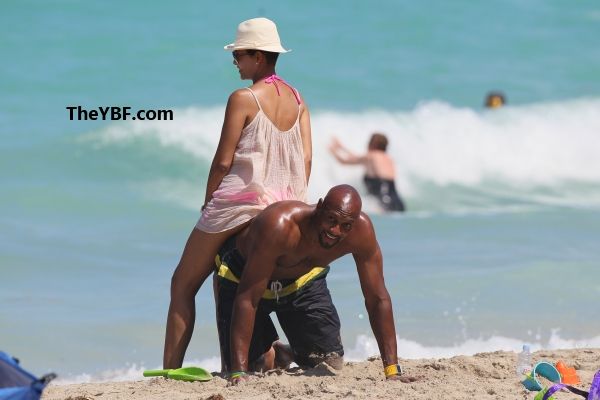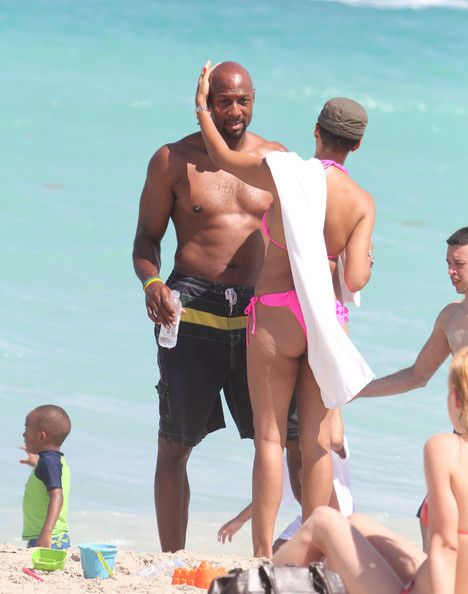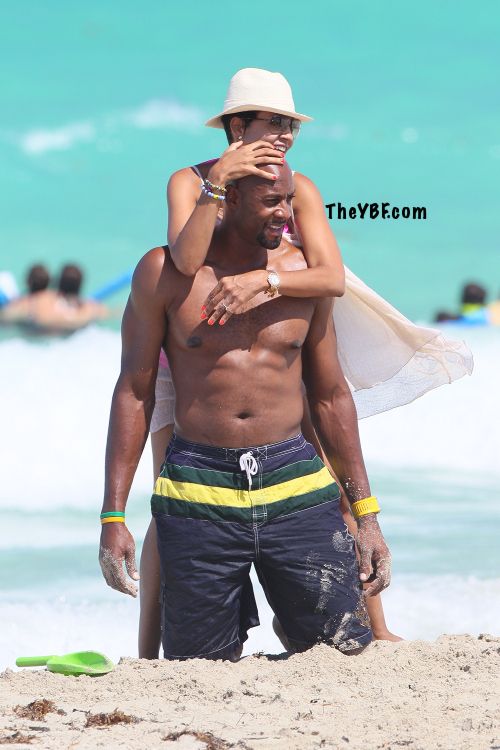 42-year-old Alonzo clearly had eyes for nobody but his wife of 15 years. And we can't even blame him.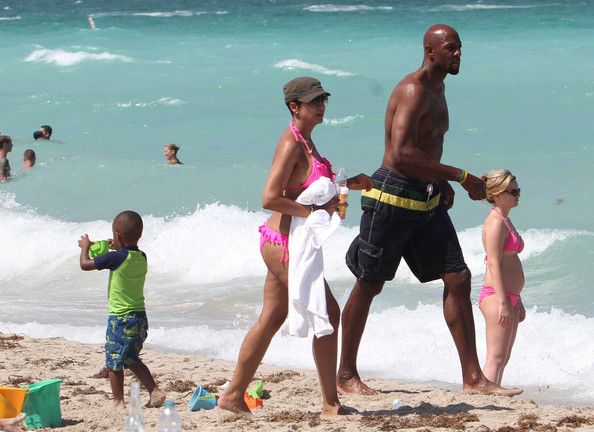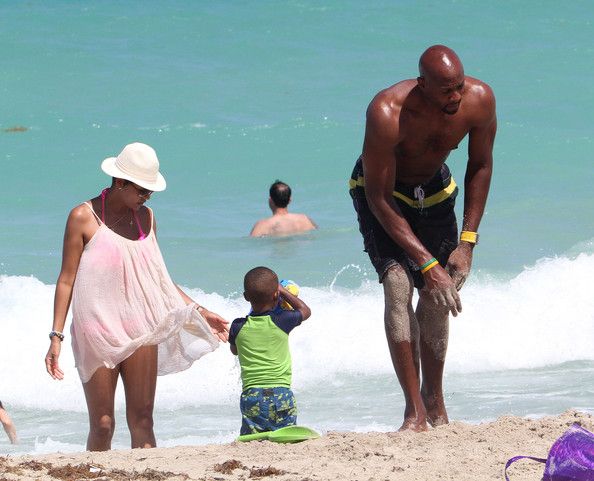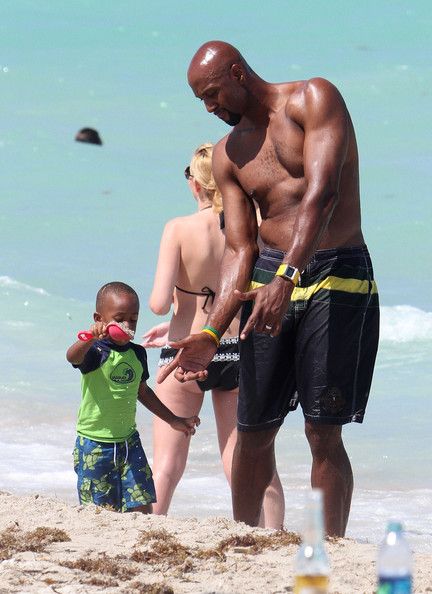 Fun times!
Pics: SPLASH/FAME