First Lady Michelle Obama Makes A COLORBLOCKING STOP In VA
Jun 09 | by Natasha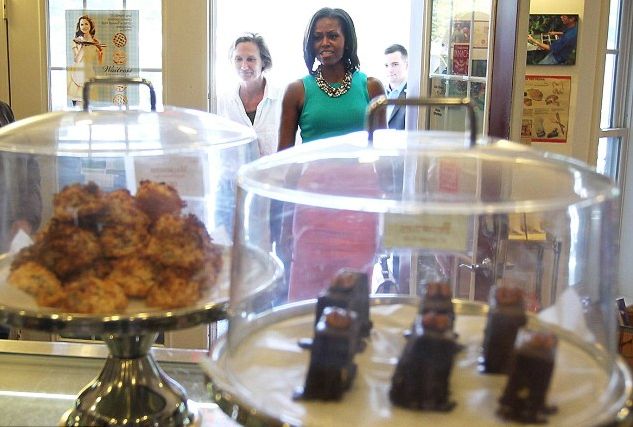 First Lady Michelle Obama made her way to a small local bakery, Mom's Apple Pie, in Occoquan, Virginia yesterday. The fabulous Mrs. O. kept it colorful in a coloblock chic look of a pink pencil skirt and turquoise tank. And she even watched on as a little girl played "Beethoven's Ode To Joy" on the violin for her. Sweet!
Pics and video inside...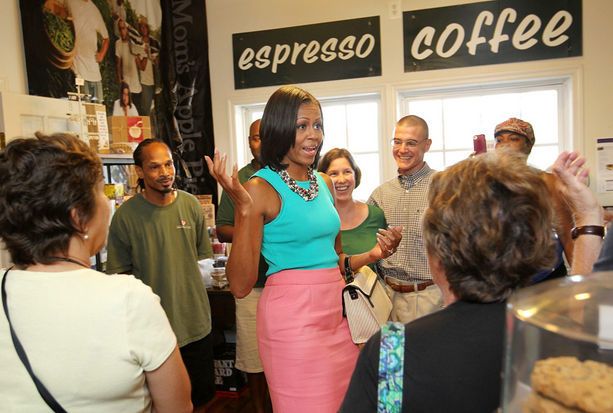 As the Obamas trot along the campaign trail, our First Lady gave a speech in Dale City, VA. And she surprised bakery goers during a little pit stop for some goodies. According to Daily Mail:
Owner Molly Glenn told website Potomac Local that she received a phone call at 1pm yesterday saying 'someone from D.C.' was coming.

As they rushed to clean the bakery, they received another call saying the visitor would be Mrs Obama.

'I was so happy, and she was, honestly, so sweet. She was very, very kind,' the owner said.

Mrs Obama was greeted by locals including the mayor of Occoquan. She asked how Sydney was doing at school and told her: 'You are on it!'
She then bought two pies from the small bakery, telling the owner: 'I will be killed if I don't come out of here with pie.'
More pics: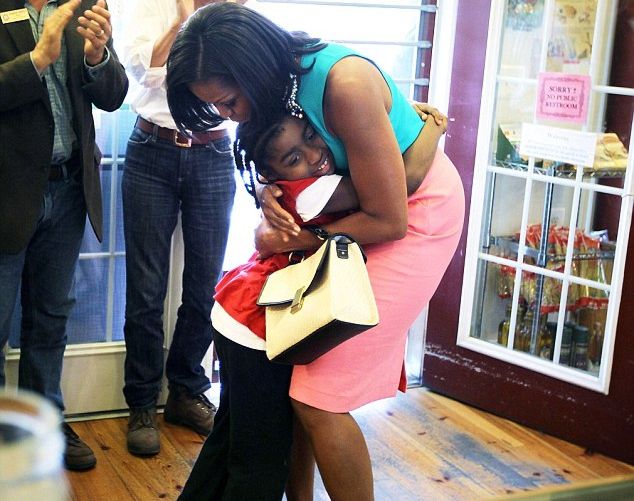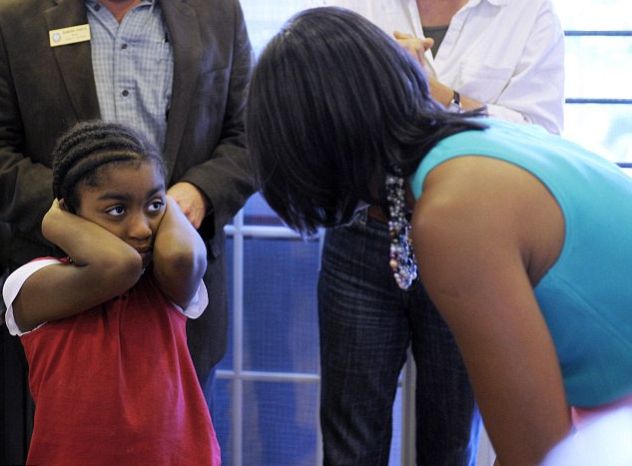 The little violin player. Awww. And of course, mom got a pic too: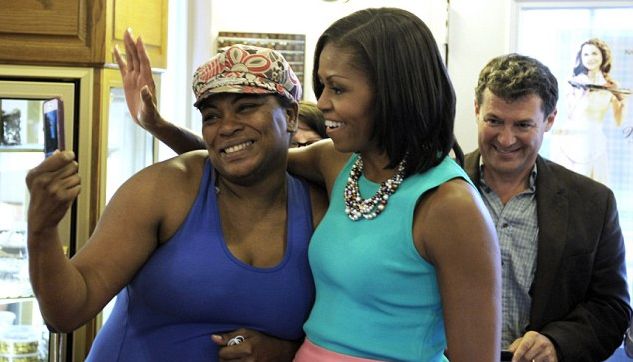 Check out video of First Lady Michelle's visit below. Loves her!
Pics via AP