GOSSIP BITS: Kimora Lee Simmons & Djimon Hounsou ON THE ROCKS?
Jun 05 | by _YBF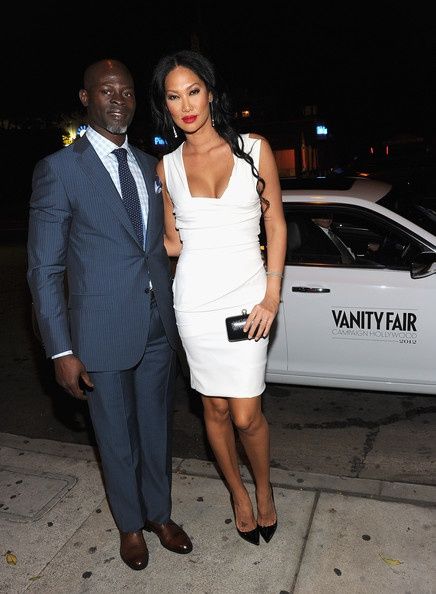 Say it aint so! Rumor has it that Kimora Lee Simmons has split from Djimon Hounsou and part of the "issue" was money. Get the deets inside....
Today, the NY Daily News alleged that JustFab.com Creative Director Kimora Lee Simmons and her actor hubby Djimon Hounsou are headed toward a split, if they haven't split already. A source close to the couple told the newspaper, "Djimon walked out on Kimora," and they had a "big fight over money."
The source said their money issues started when Russell Simmons stopped funding the pair's lifestyle. Kimora does seem to be downsizing as she has listed her $5.9M LA mansion for only $4.7M.
But Kimora recently tweeted about her "alleged" financial issues saying, "Wow, I put 1 of several properties I own (+ DONT live in) on the market & now apparently my whole life is fallin apart?!" Rumors, Rumors ..."
And far as the breakup goes......responses have not been forthcoming. When asked about a split, Kimora's spokeswoman said only that "Kimora has a beautiful family life." And Djimon's spokesperson said he was unavailable for comment because, "Djimon's been working in Vancouver for the past few months."
Hmmm......
The source also added that "Kimora and Djimon were fighting on New Year's Eve. He is a calm, super-nice person and she's such a diva. I couldn't believe they got together in the first place."
If they have split, they won't be able to keep this quiet for very long. We shall see.