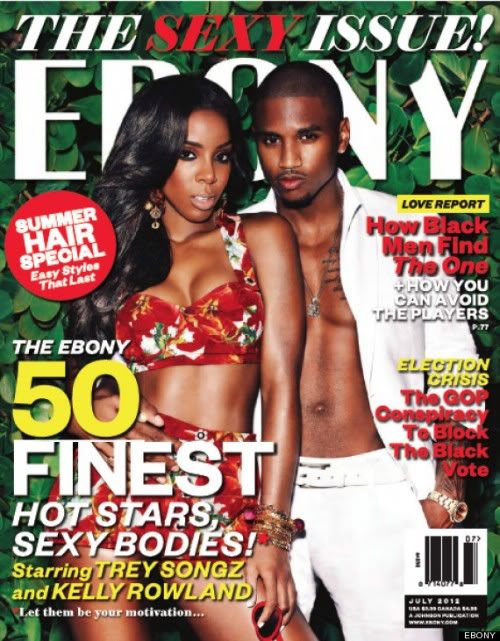 Hard-bodied singers Kelly Rowland and Trey Songz are flexing abs on the cover of EBONY's July 2012 SEXY Issue. See the pic inside.....
Singers Kelly Rowland and Trey Songz are the cover subjects for EBONY's July 2012 SEXY issue. Inside, both singers dish on their hot bodies and workout routines. The duo, who starred in Trey's "Heart Attack" video, have two of the hottest bodies in the game. But this party flyer style cover honestly is doing neither any justice.
Kelly also flexed her bod for US Weekly where she discussed her regimen. "When I first started working with [trainer] Jeanette [Jenkins] she would make me do 25 in one set. Now, I do 50. I use my core for everything. Absolutely everything,"
She added, "When I'm dancing on stage, when I'm walking around. I have to make sure that my core is strong, it's tight."
Kelly also shot a video for the gossip mag discussing her body. Check it out.....