"GMA" BEAUTIES: Gabrielle Union Makes YBF Folks Aware Of Skin Disease + Tyra Banks Condemns Anoerexic Models
May 16 | by Natasha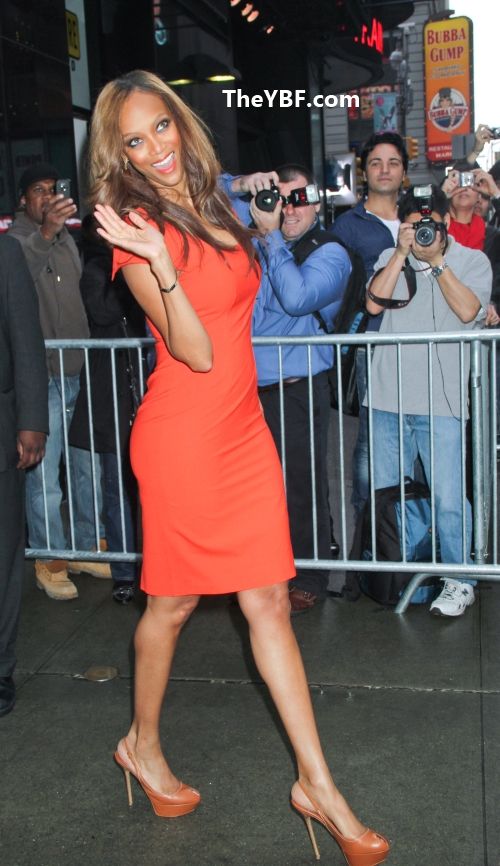 Tyra Banks is taking on the fashion industry and condemning their use of anorexic & too thin models. After her open letter thanking VOGUE magazine for taking the leap into banning those unhealthy models from their magazine, she hit up the morning show circuit to give her supermodel take on it.
Check out her gorgeous pics & video inside, plus actress Gabrielle Union taking on the cause of Melanoma on "Today Show"...
Tyra explained that after her own experience of being told she was "too fat" at a size 4 when she was a teen, she and her mom figured out a way to make her curves work for her.
She's spoken out in an open letter at The Daily Beast saying, she praises VOGUE for taking a stance, and also calls for more to create a guild to protect models, as well as moms and society to create a world for young girls to flourish as they are. Part of her letter reads:
I would love for models to be protected by a guild. Even when I was a teen model, I didn't think it was fair that I had to enter the acting world to get insurance. When I went to Paris after graduating high school, I saw a model who was 12 years old without any supervision. That wouldn't happen in the acting world. There needs to be more industrywide protections for models, and we need to be more consistent with what the acting world does: protect our minors, as well as the health and well-being of models.

To young girls everywhere, it's sad that our bodies go in and out of style, just like fashion trends. One season we're supposed to be a zero, and the next you're supposed to be a six. Then you're supposed to have a six-pack, but wait, now you're supposed to be juicy ... with a booty! It makes us feel crazy. Many of you are saying, "What the heck am i supposed to be?" Exactly who you are right now: that's who you need to be.

Check it out in full HERE. And pics of her leaving GMA studios looking effortlessly gorge: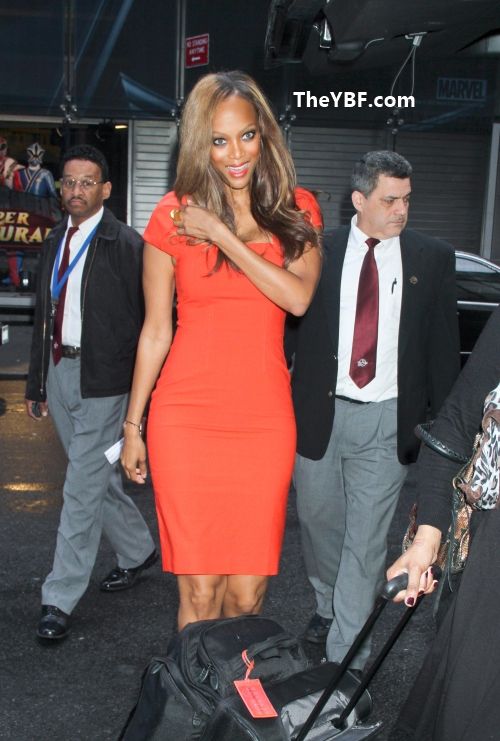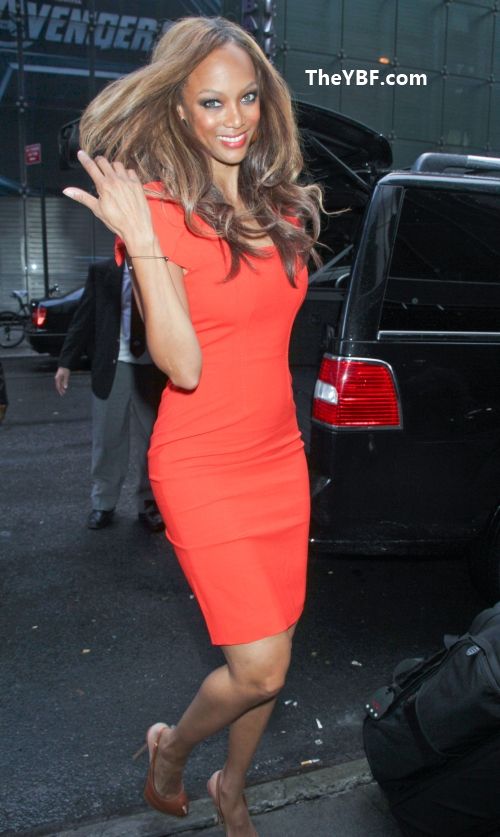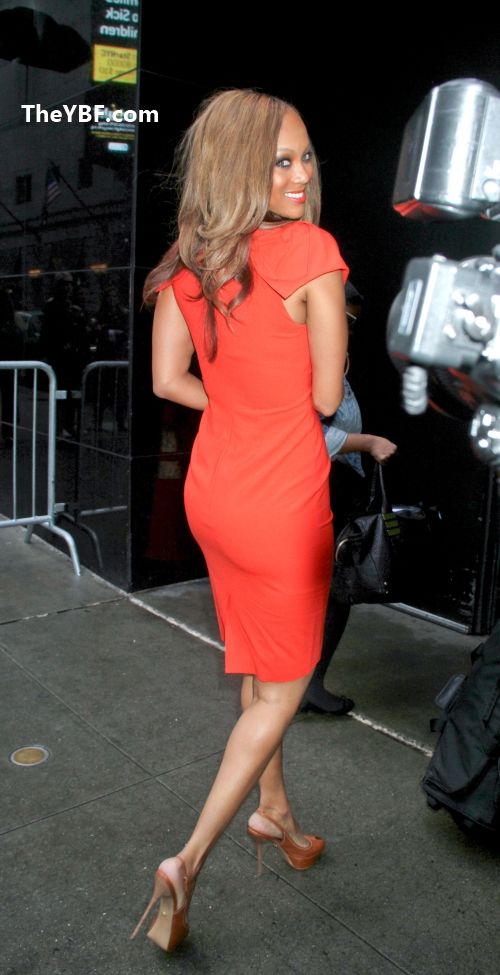 Flawsome.
And also at ABC studios for "GMA" this morning, Think Like A Man actress Gabrielle Union rocked a red lace Shoshanna dress (with blue underlay) and Summersina Louboutin sandals for her appearance: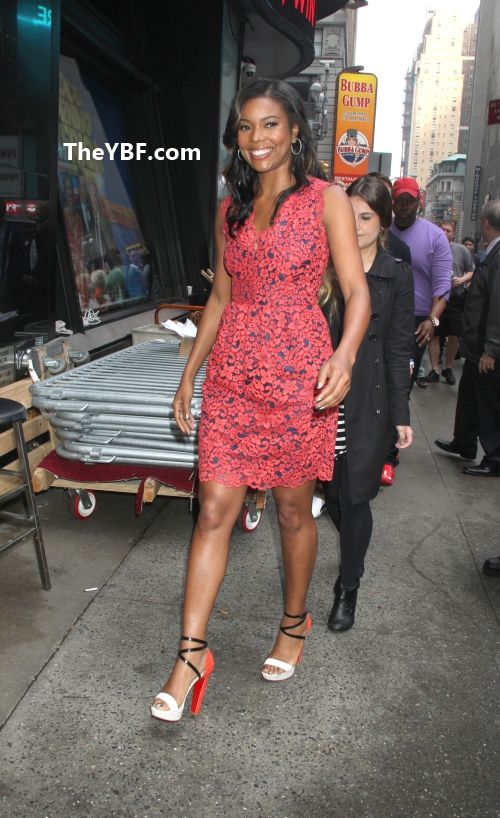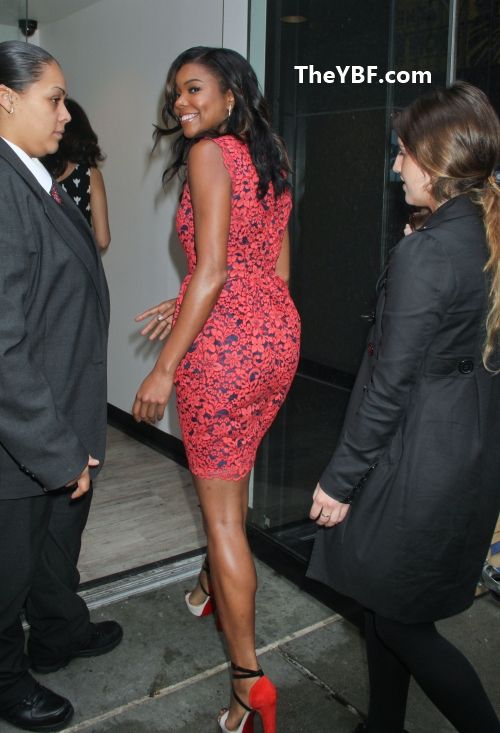 The fab chick was on the show to promote skin disease prevention, detection & awareness alongside Dr. Doris Day. Gabby discussed that even YBF folks are susceptible to skin disease. She's a Neutrogena brand ambassador for a reason. Check out her segment below:
The Randomness:
1. A 67-year-old El Paso, Texas man DIED while getting a lap dance at the Red Parrot strip club! Story
Pics via INF