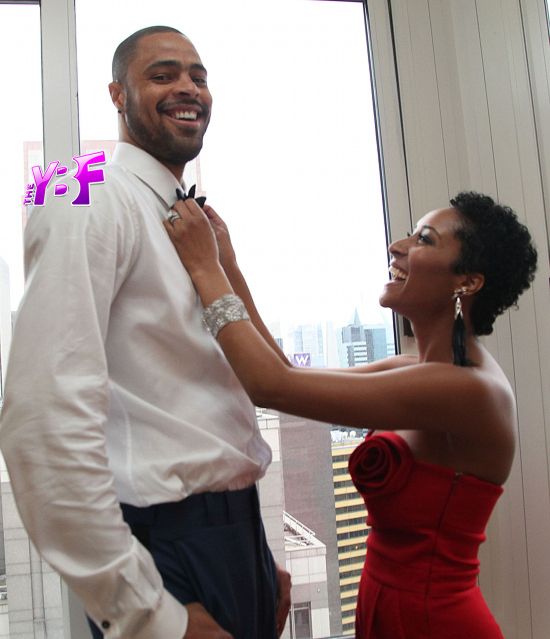 NY Knicks baller Tyson Chandler (and his wife of 7 years) is the only sports figure who landed on VOGUE's Best Dressed list for the 2012 Met Ball--which celebrated the new exhibit "Schiaparelli and Prada: Impossible Conversations"--that went down Monday night. And we've got the exclusive pics of the handsome Mr. Chandler getting dressed with his fab wife Kimberly (and daughter Sascha) before the big Ball. Check 'em inside...
Well here's a fresh and fab couple we don't see everyday on YBF. If you've ever wondered what it looks like when celebs are getting ready for a huge night out (we know we have), here's an exclusive peek at 29-year-old baller Tyson Chandler and his wife Kimberly having some fun Monday evening.
The cutesy couple fixed each other's clothes in their hotel suite, played around with their 6 year old daughter Sascha, and stepped out looking fabulous: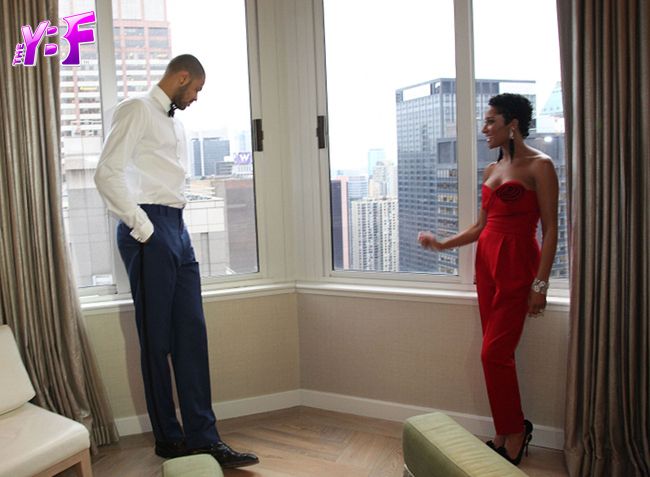 Tyson was dressed in a custom blue Waraire Boswell suit. While his wife, Kimberly, donned a look that Ms. Anna Wintour herself chose for her--a red Valentino rosette detailed strapless jumper. And a cute pair of bow detailed black slingback Louboutins.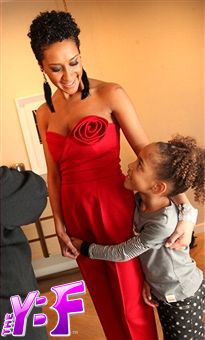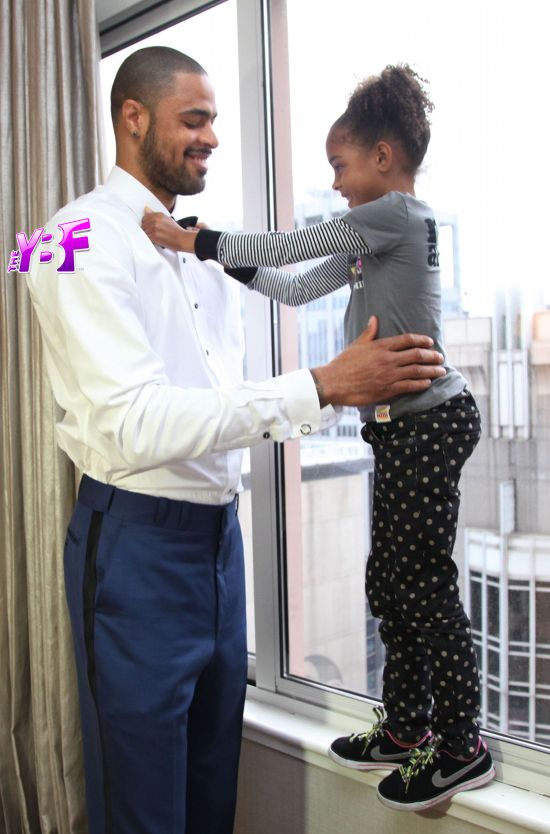 How cute is this little one!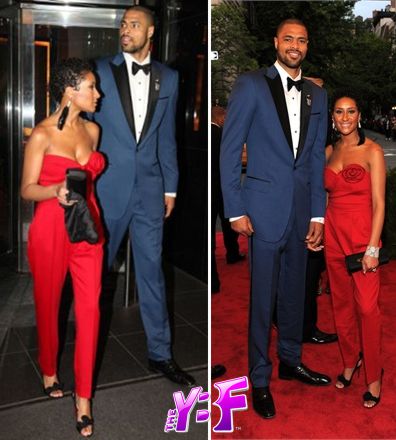 The couples' fashion choices landed both of them--separately--on VOGUE's Best Dressed List.
By the way, Tyson copped the NBA's 2012 Defensive Player of The Year award. And he donated the Khia SUV he won to Russell Simmons' foundation Art For Life--which benefits Rush Philanthropic Arts Foundation that provides inner-city students with visual arts education programs, and gives emerging artists exhibition opportunities.
Congrats to him!