So...."Bad Girls Club" Chick Natalie Nunn Got Married To Footballer Jacob Payne?!
May 07 | by Natasha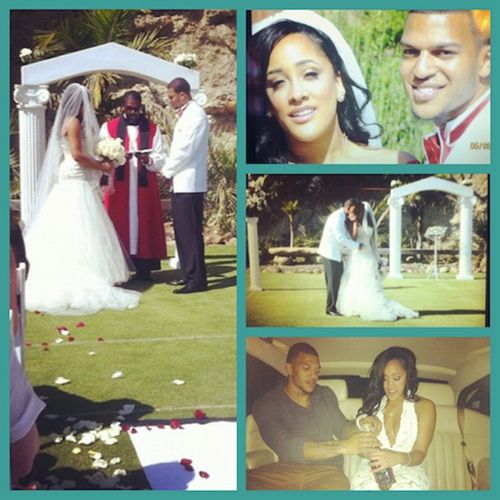 Now I rarely, if ever, talk about this chick because the level of thirst and obnoxiousness is just a bit too much for me to handle. But we must inquire about Natalie Nunn's apparent wedding with a guy named Jacob Payne that went down this past Saturday. Chick talks about every aspect of her life via Twitter and has tried to become relevant in every way possible after her stint on "Bad Girls Club," but apparently we missed her talking about having a man.
Pics from her wedding (that Meagan Good attended) inside...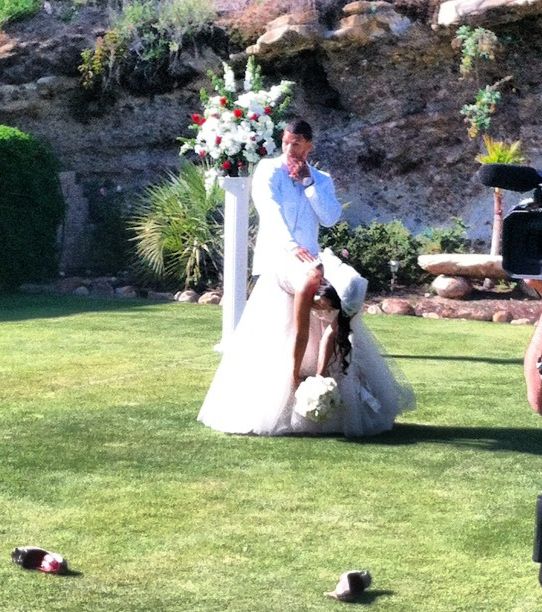 Classy. This weekend, 27-year-old loud and obnoxious reality chick Natalie Nunn, who previously claimed to have dated Chris Brown & Wiz Khalifa and numerous ballers, got married to 21-year-old footballer Jacob Payne. We haven't been able to find out who he plays for--if anyone--yet, but 21? Ok. He listed "football player" on his Twitter page and said "Best day and nite of my life" while tweeting pics from the couple's big day.
Interestingly, these two have only been engaged about 3 or 4 months. And the wedding looks that way. And it's no coicidence, we're sure, that the wedding day was just a couple days before fellow "Bad Girls Club" star Tanisha will premiere her new Oxygen show (tonight) "Tanisha Getting Married." Tanisha also tweeted she was taken aback by Natalie not even inviting her, seeing that Natalie was in her wedding. Oh those competitive bad girls...
We received a press release from the "Bridezillas" show a few days ago saying Natalie would be on it, and we thought it was a joke. But apparently, it's not.
The new season of WE tv's "Bridezillas" premieres Sunday, June 10, and the "I Run L.A." chick will indeed be cutting up on it as usual. She claims she's not the real diva of the show, her bridal party is.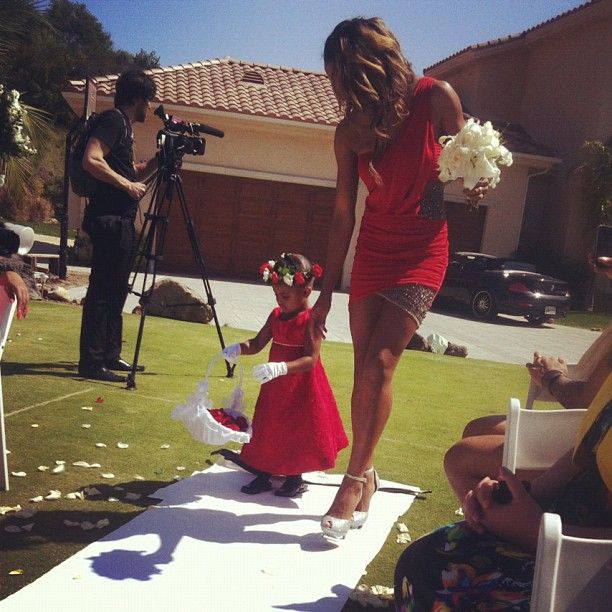 In the meantime, here's pics from her wedding and after party (since there are red cups in play we doubt this is an actual reception) where video chick Bria Myles and Deiondra Sanders served as bridesmaids: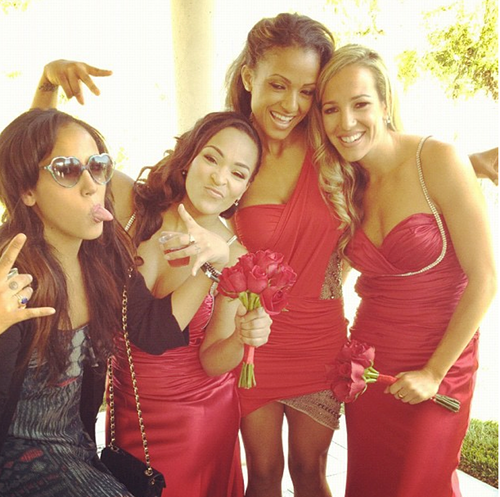 Bria (Laz Alonzo's on and off girl) and a friend.
The bridesmaids all wore red gowns...and we assume that's the maid of honor in the club look.
Meagan Good randomly popped up and snapped a pic with the bride.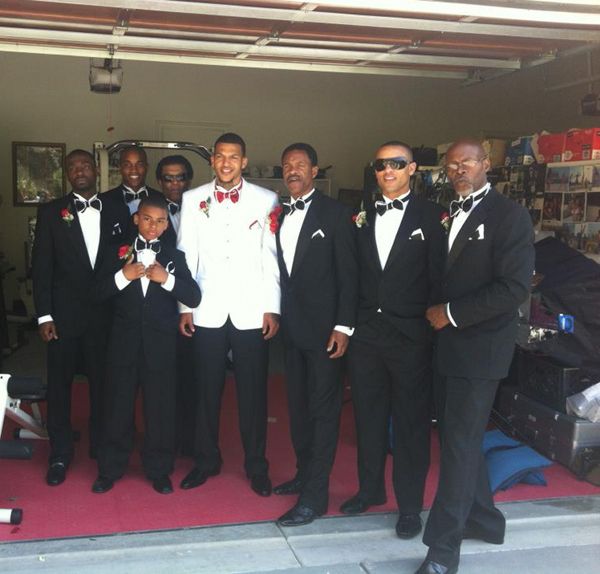 Whose extreme couponing garage is this?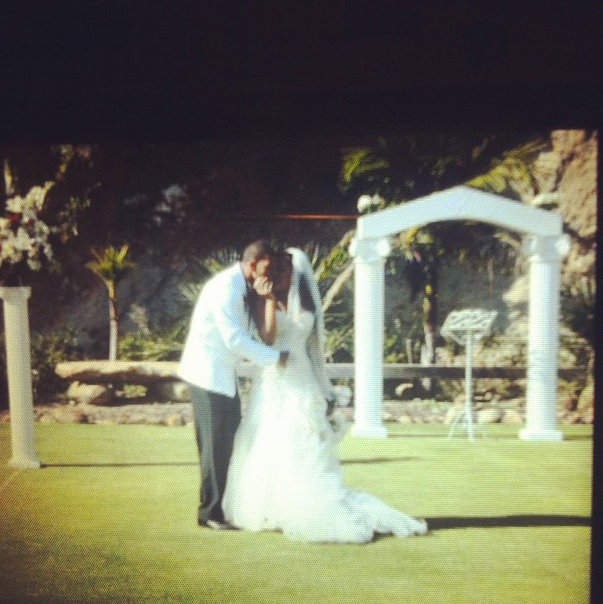 As the couple left their big ceremony, Natalie rocked a white rosette detailed jumpsuit.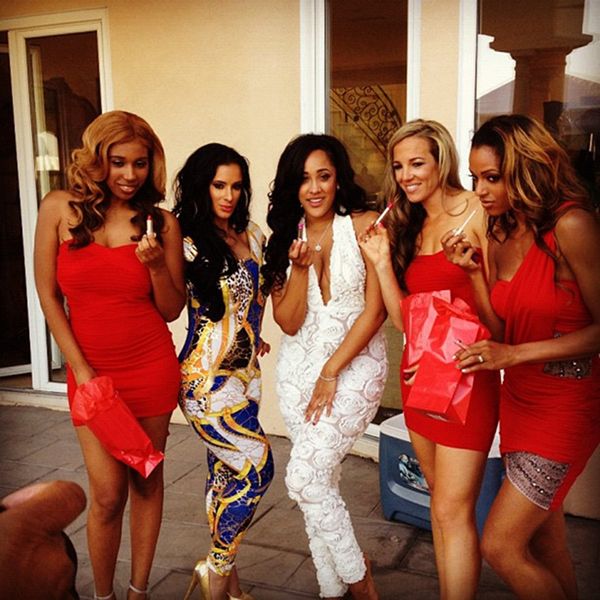 Deiondra's on the far left.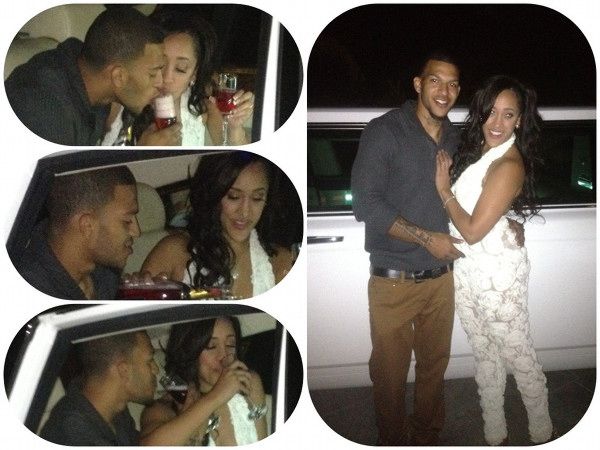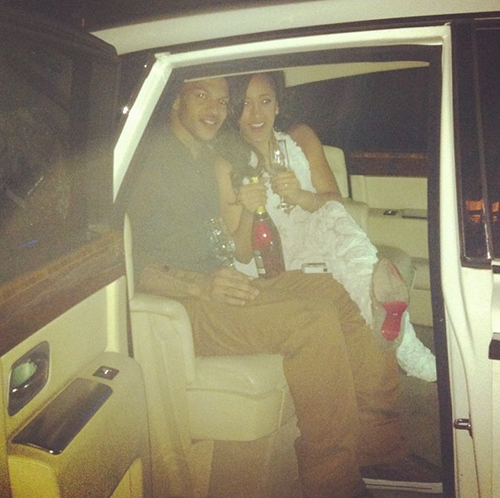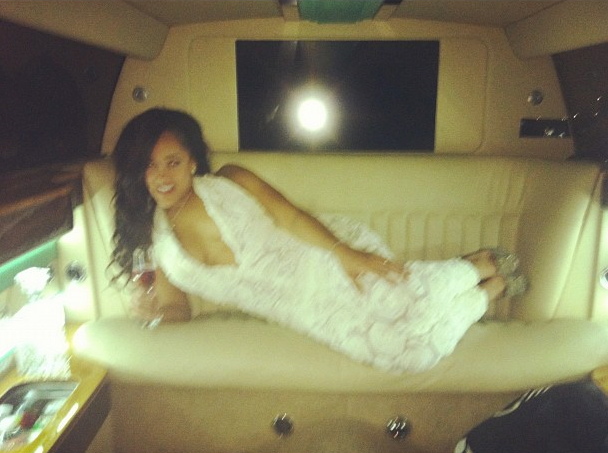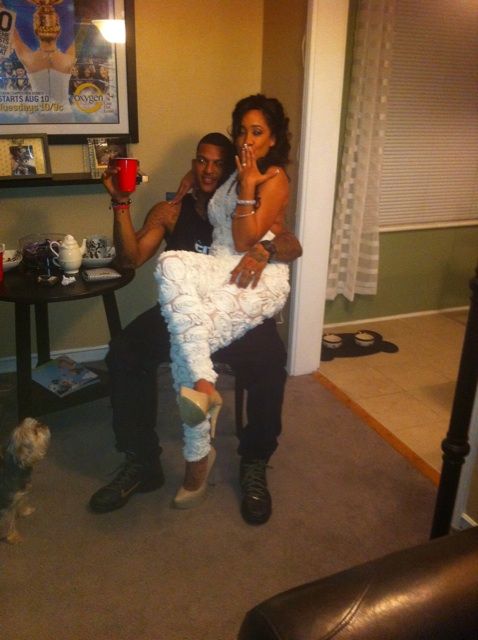 Can't tell if this was an actual wedding reception (or actual wedding for that matter) due to the red cup action, but the twosome snapped some post-wedding pics back at home.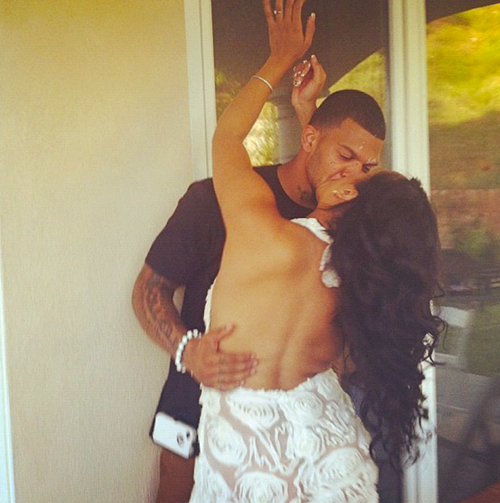 Alrighty.
And speaking of sports related foolishness, during yesterday's playoff game between the Denver Nuggets and L.A. Lakers in Denver, a random woman brought a whole new level of basketball stan-dom to the game. Homegirl wandered out on the court mid-game, reportedly looking for Kenyon Martin. Problem is--aside from the fact you can't just waltz your thirsty ass onto the court in the middle of a game--Kenyon doesn't play for either of the teams. He left the Nuggets a year ago. WOMP.
Here's the video:
Foolywang material.