Kanye West BLASTS Rumors He Was PHYSICALLY ABUSIVE On New "I Don't Like" Track + Heather Headley Leads "The Bodyguard" Production In London
May 03 | by _YBF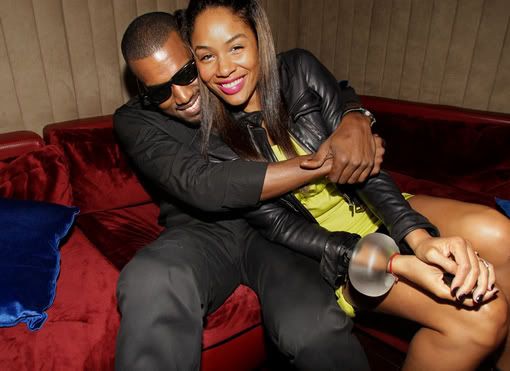 Kanye West is blasting rumors that he was physically aggressive during his relationship with former fiance Alexis Phiefer. Listen to Kanye's latest track inside, what Kim K. said about his "wardrobe malfunction," and find out about Heather Headley in "The Bodyguard" in London.
On a new track called "I Don't Like," Kanye West responds to explosive rumors that he was once physically abusive towards his former fiance, designer Alexis Phiefer.
The pair became engaged in 2006 after four years together, but their relationship didn't last and they parted ways in 2008. And apparently, it wasn't just his work schedule that crushed the relationship....there was also his ego AND Kim Kardashian. Hmm....doesn't she ALWAYS come up in the mix.
Someone close to Alexis revealed in an In Touch Weekly article that an argument got physical when Alexis confronted Kanye about looking at a naked photo of HER friend Kim K. Messy.......
But of course Kanye wants you to know this NEVER happened as he raps, "A girl will run her mouth only out of spite, but I'll never hit a woman in my life."
You decide........
And speaking of Kim & 'Ye, Kim says Kanye's "pants falling" were a wardrobe malfunction. Story We called it.
And in London........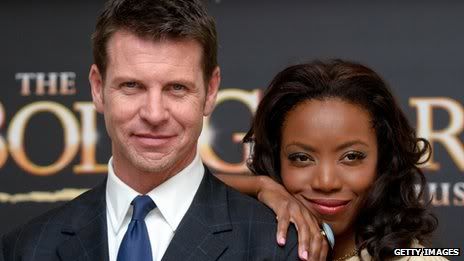 Heather Headley recently talked about her upcoming role in "The Bodyguard" which she will open on London's West End in December. "It's going to be the greatest challenge of my life, but I'm ready to step into those heels," said Heather.
The new musical is due to open at London's Adelphi Theatre and will feature many of the Whitney classics we've come to love.
But how will Heather prepare for such a high-profile role? She said, "You don't want people to compare you to Whitney. I didn't want it before and especially not now after her passing. I want people to come in and say this is Heather's version - this is Heather playing Rachel Marron and singing Whitney songs. I am always trying to find a way to make them my own but still acknowledge and keep the integrity of her music."
The Bodyguard begins previews on 6 November and will have its opening night on 6 December. Who should have the lead role if it comes to Broadway?