MOMMY FAB: Jada Pinkett-Smith DEBUTS The "Red Table Talks" Trailer + Reagan Gomez STARTS A Mommy Vlog
May 01 | by _YBF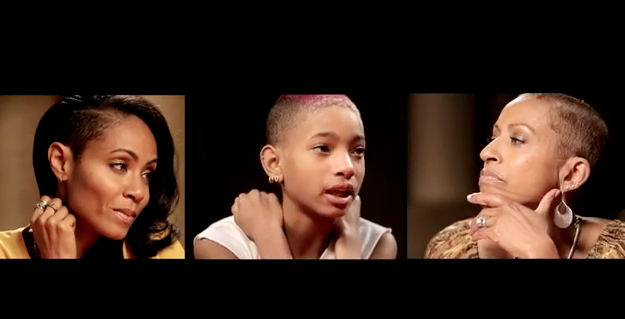 Jada Pinkett Smith sat down with her daughter and mother for a very intimate conversation about love, fame and family right in time for Mother's Day. Watch the trailer inside and see Reagan Gomez's first Mommy Vlog!
On May 13th, Mother's Day, Jada Pinkett-Smith will drop "Red Table Talks," an intimate conversation about family, love, and relationships with her daughter Willow Smith, and her mother, Andrienne Banefield Jones. In the shockingly candid conversation, the three generations openly talk about hurt, pain and love.
And in the trailer for the short film, Adrienne Banefield-Jones, admits to Willow that she was not a good mother to Jada. Deep stuff.
Watch Jada, Willow and Jada's mom here:
In other Mommy news........
Gorgeous actress and mother-of-two Reagan Gomez has entered the world of Mommy Vlogs and just put up her first post. In the post, she encourages mothers to take time for themselves.
"I think for moms, we can get so wrapped up in everybody else and what they're doing and scheduling and school and all that we forget to take time for ourselves."
The blog will be about her journey as a mother and of course, those adorable kids Tyger,1, and Scarlett,4. Watch it above.
The Randomness:
1. Jessica Simpson gives birth to baby girl. Story.
2. The Tony nominations are released. Story.