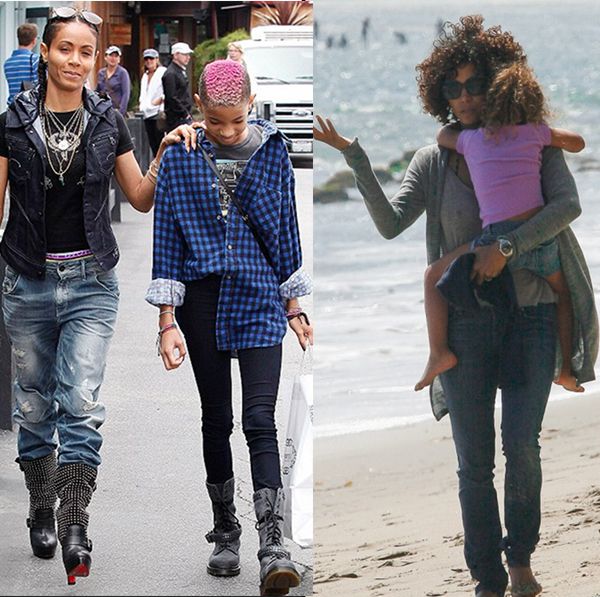 It was moms' day out with their daughters in Cali yesterday. A pink mohawk'd Willow Smith was spotted shopping it up with baggy jeans and Louboutin studded boot rocking mom, Jada, while a curly haired Halle Berry hit the beach with her little cutie Nahla.
Pics inside....
11-year-old Willow Smith, rocking a blue flannel shirt and skinny jeans, updated her all over pink shaven head look with a mohawk instead. Her 40-year-old mother Jada didn't seem to mind it as they shopped it up at places we're sure Willow stocked up on more statement hippie meets tomboy styles: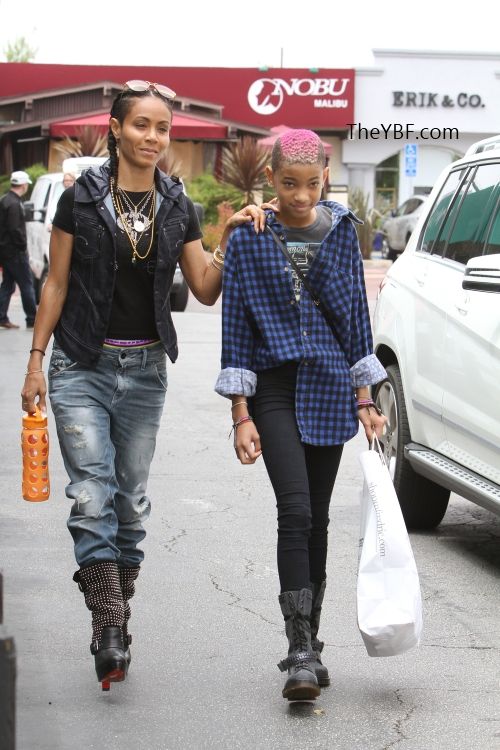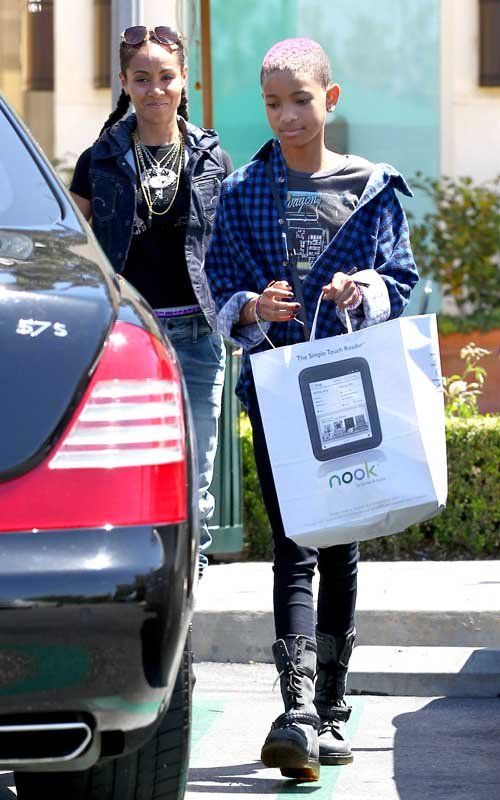 Well it's obvious where little Willow gets her fashion sense.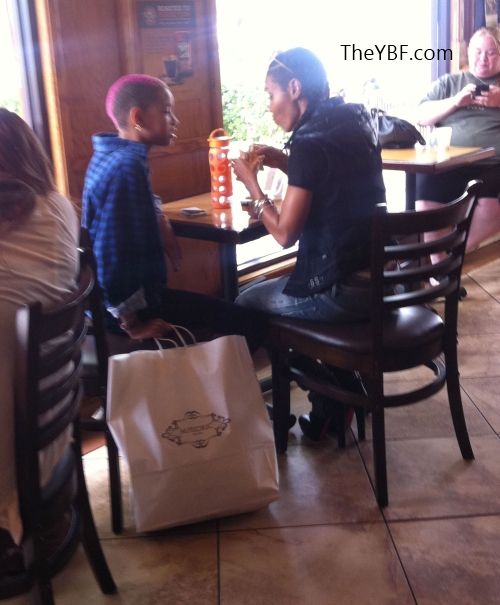 The twosome grabbed some food before heading back out and getting stopped by a cop....who wanted a picture: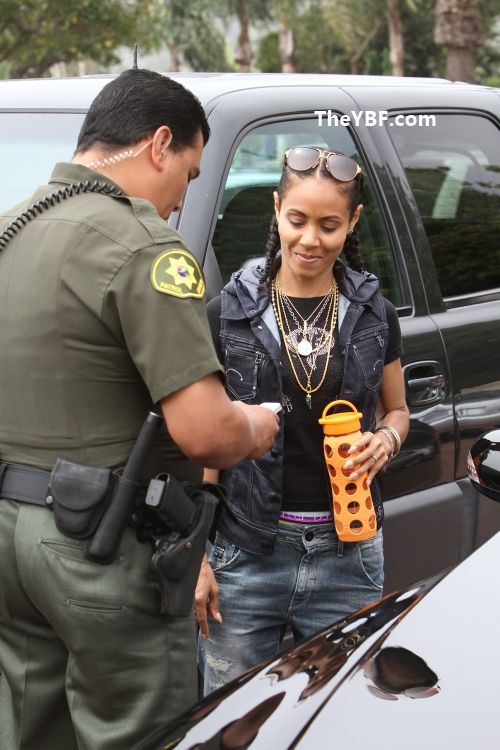 Ha!
And over at the beach in Malibu: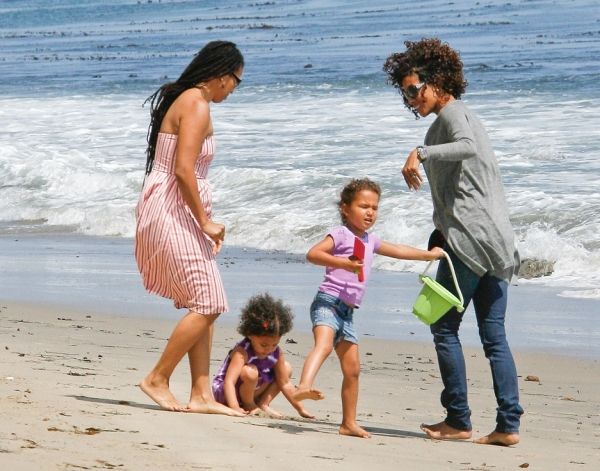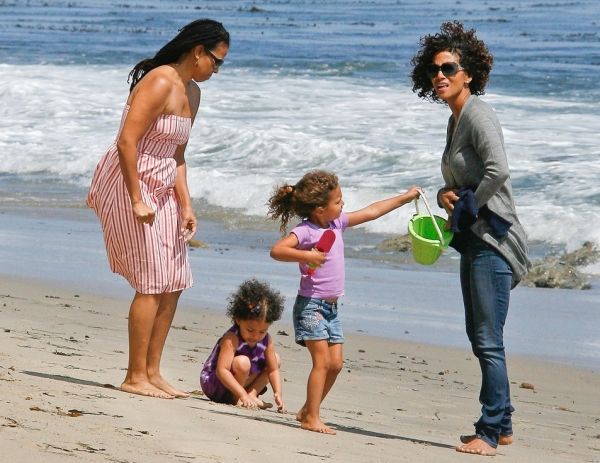 45-year-old Halle and 4-year-old Nahla and friends played it up with some friends. But clearly the paps were an aggravating disturbance: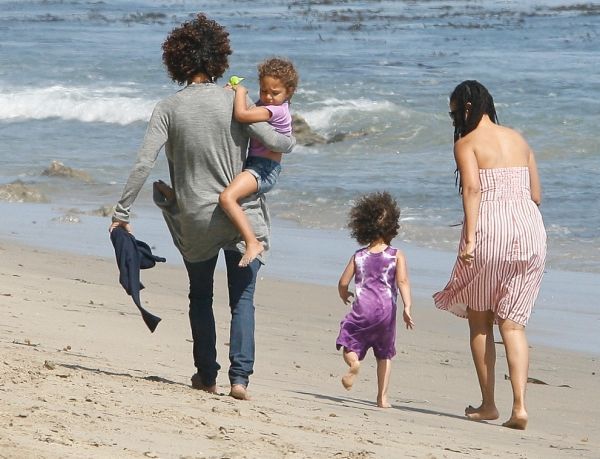 They walked away from the camera flashes as Nahla seemed to get upset. Then step-daddy-to-be Olivier stepped in: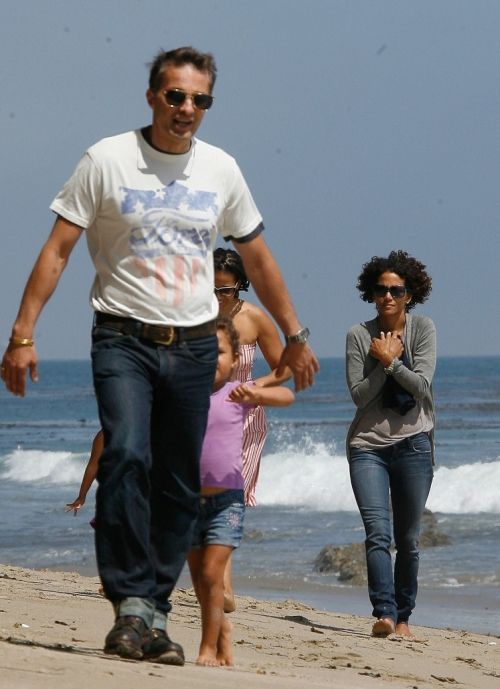 Hey Nahla!
Pics via FAME/SPLASH