Jennifer Hudson Snaps Family Easter Pics (And Fiance David's Birthday Pics) + Family Murder Trial Set To Begin
Apr 10 | by Natasha
Weight Watchers spokeswoman Jennifer Hudson showed off pics from her fave Holiday--Easter Sunday. She tweeted pics of her sister, Julia, and her two fave boys' David Otunga & David Jr.'s Easter looks.
Check the pics inside, plus pics from David's 32nd birthday, and an update on the trial of William Balfour--the man who is charged with murdering Jennifer's mother, brother & nephew.
Outsdie of church this weekend, "Think Like A Man' singer J-Hud showed off her fam's Easter style. In a cute family photo twitpic, her 2-and-a-half-year-old son David Jr. rocked his pinstriped suit and lavender button down and tie...which all matched daddy's purple and grey argyle sweater.
Jennifer's sister Julia is also in the photo and the family celebrated what Jennifer called her favorite Holiday.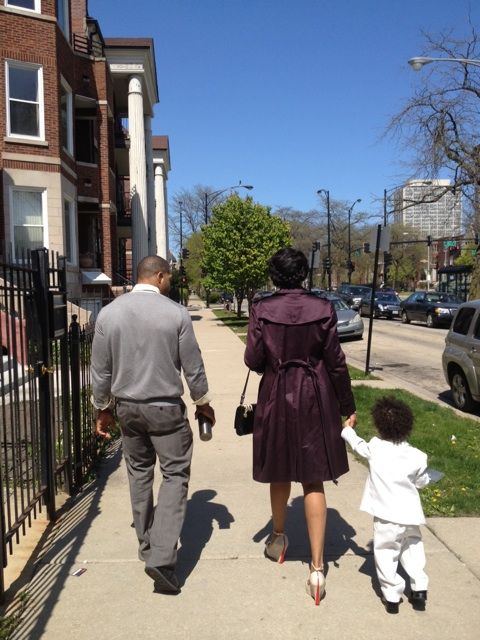 Cute!
And since the day before Easter was papa David's birthday, his son (with mommy's help of course) made him a fabulous cake--one only a baby boy can do for daddy: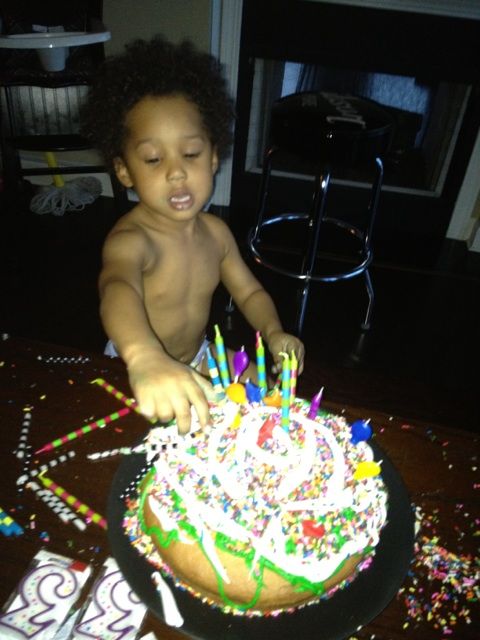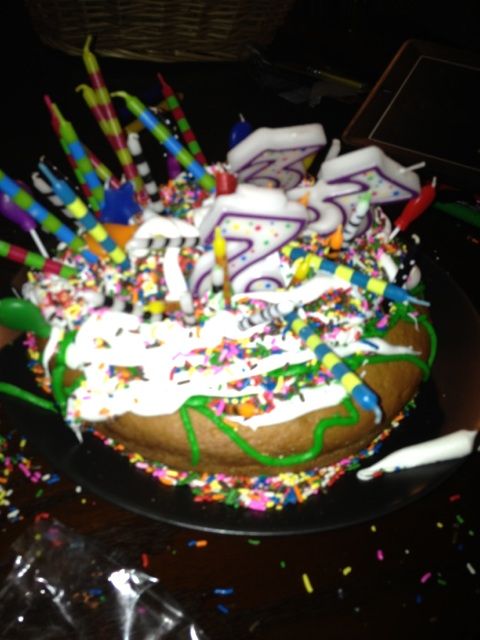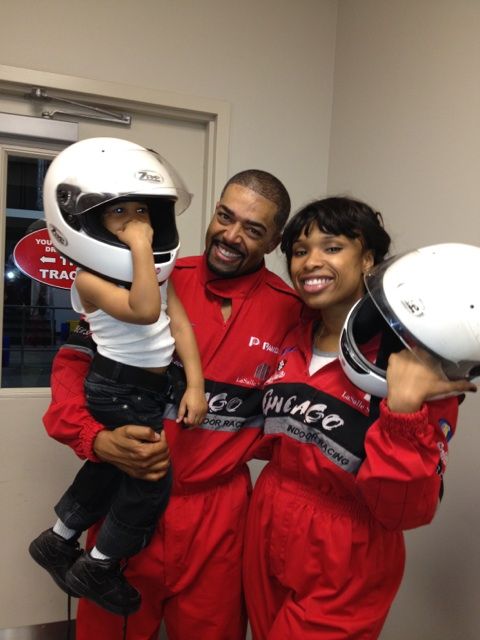 And the fam headed out to do some motor racing to celebrate.
Meanwhile, Jenny is still handling the traumatic murders of her family in 2008. The final four jurors in the case of William Balfour--who is accused of murdering her mother, Darnell Donerson, brother, Jason Hudson, & 7-year old nephew, Julian King--were chosen today in Chicago to round out the group of 12 jurors and six alternates. Now, the trial will officially begin.
The jury selection was complicated by the fact that Jennifer is a celebrity and chosen jurors had to prove they would have no bias outside of the presented evidence, despite knowing of Jennifer from her status.
Testimony begins April 23rd in Cook County Circuit Court. According to CBS news:
Balfour's lawyers have said the evidence is circumstantial. But prosecutors say the proof includes gun residue found on his car's steering wheel, and that testimony will show he lied about his whereabouts the day of the killings.
Jennifer will also be performing "Think Like A Man" with alongside Ne-Yo & Rick Ross on "American Idol" next Thurs, April 12th.
The Randomness:
1. Director F. Gary Gray is set to take on the upcoming movie, co-produced by Ice Cube's company, based on the rap group NWA called Straight Outta Compton. STORY