LOOKY LOOKY: Jay-Z Spotted At Jacob The Jeweler's Store On Wedding Anniversary
Apr 04 | by Natasha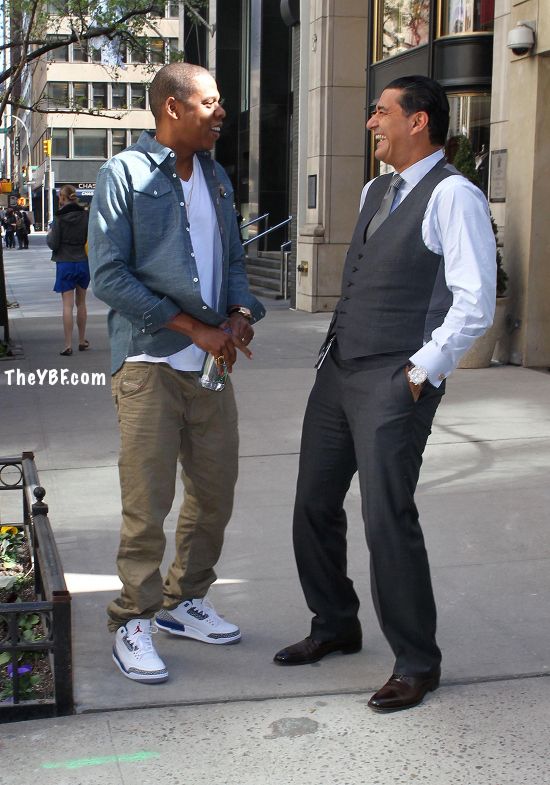 Looks like Jay-Z is well aware that diamonds are indeed a girl's best friend. He was spotted outside of Jacob The Jeweler's Manhattan store Jacob & Co. today on his 4th wedding anniversary. And we can only imagine what he picked up for wifey....
Mr. Carter was spotted entering and exiting owner Jacob the Jeweler's store Jacob & Co. in midtown Manhattan today. And was also spotted chatting it up with owner Jacob Arabo himself: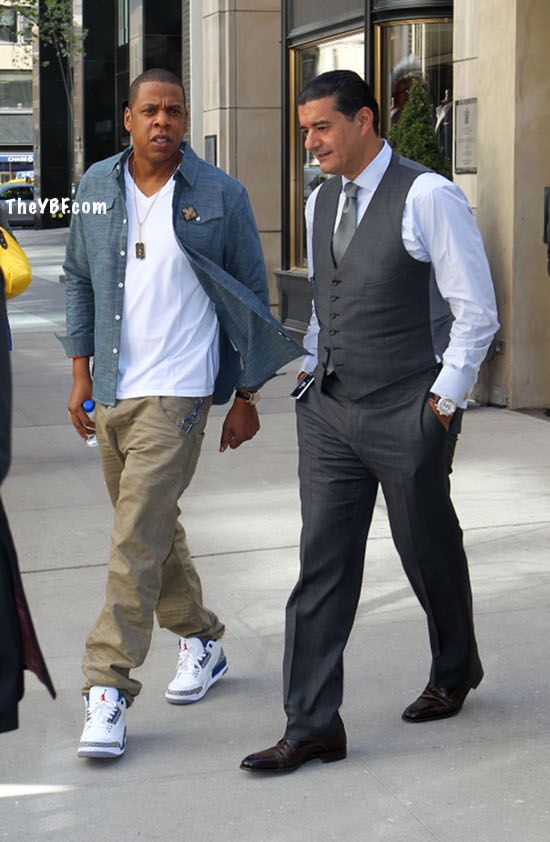 And seeing that today is his 4th wedding anniversary with wife Beyonce Knowles, we have a feeling the Mrs. will be sparkling in a little something new tonight. Sweet.
Pics via INF
The Randomness:
1. Howard University suspended its entire athletic program certain atheletes today due to NCAA regulation violations. STORY