Jada Pinkett Smith Shoots "Burn" Video With Her Band...And She's Dedicating It To Hubby Will Smith
Mar 15 | by Natasha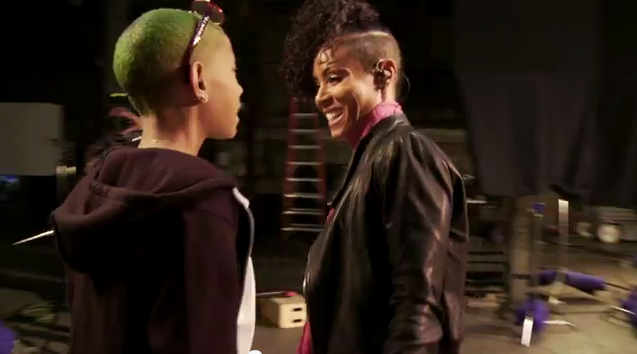 Jada Pinkett Smith's band Wicked posted a behind the scenes look at the Wicked Evolution live session for the new song "Burn." They are releasing a video for the track, which Jada dedicated to hubby of 13 years Will on Valentine's Day, soon. And little green-haired Willow makes an appearance on set. Check it inside...
Will doesn't appear in the behind the scenes vid, but it's no secret this "Burn" song is dedicated to him. On Valentine's Day, Jada posted a sweet message on her Facebook page and gushed that the song is dedicated to her husband.
Jada's daughter Willow Smith makes an appearance in the behind the scenes vid. And it's set for March 20th release. Check the video above.
Here's the full tack above.