EXCLUSIVE INTERVIEW: June Ambrose Premieres "Styled By June," Dishes On Her Clientele
Mar 15 | by Natasha
The haute June Ambrose stepped out in NYC last night for her premiere of her upcoming VH1 show "Styled By June." And with friends...who happen to also be her clients...like Jay-Z stopping through, it was a fab occasion indeed.
TheYBF.com caught up with the styling guru last night to find out about her most difficult clients, and if any members of The Carter Family will be making an appearance on the show...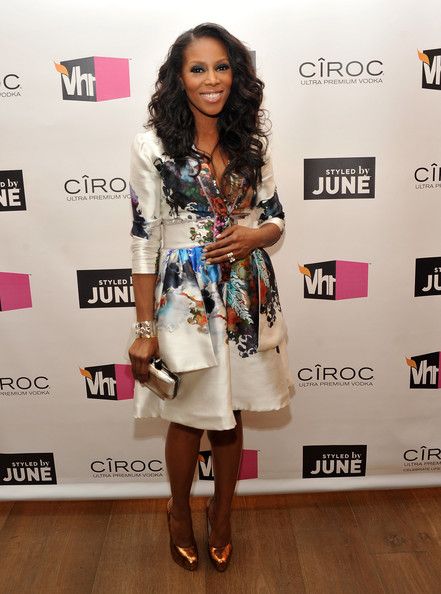 June looked fantastically feminine at her NYC premiere at the Crosby St. Hotel last night in a Spring 2012 Cynthia Rowley colorful floral detailed Cynthia Rowley cocktail dress, bronze Brian Atwood pumps, Henri Bendel silver python clutch (she dished to us she loves mixing her metallics) and a silver Hermes cuff.
She's the CEO of her own company, Mode Squad, Inc. And was the style architect for the US version of "X-Factor." So, of course, we had to sit down and get the goods on who will (and won't) be making an appearance on the make-over focused series, who are the most difficult clients, and if she co-signs on youngins like Willow Smith having so much style freedom. Check out our NYC correspondent Ashley Ennis on video with June during last night's event:
On whether The Carters will be making an appearance on the show (since she was spotted with cameras in tow styling Jay for his Carnegie Hall concerts)
"No! [Laughs] Jay-Z, Alicia Keys, Mary J, all of those clients, they don't need this show. They are GOOD! Jay doesn't need this process. In this show, the process is about the emancipation, the rebranding...he's good. The story line you see in this show is a lot more raw, it's so honest, and it's people you love and you want to see win at the end of the day. At the end of each episode you have a better understanding of what the celebs have to go through to become the Jay-Zs and to be the Alicias."
On who were her most difficult clients
"Everyone had difficult moments. I had to deal with each one differently. Some were more difficult than others. Brat was difficult. Um, Shanna Moakler was. But every situation was a difficult process. But that's what goes into it. I mean, if it's not difficult then the work isn't really being done."
On staying fabulous at all times, despite juggling 2 kids, husband and hectic career
"I call it the wake before the quake. I don't let my kids tap on my forehead like an earthquake is happening. Don't wake me I'll wake myself, so that I'll feel nice. By the time I'm dealing with you, 2 hours later, I am HAUTE. [LAUGHS] That's how you balance it. You take time to work on yourself both mentally and emotionally. I think you're a better parent and better partner that way. I love cooking. It's therapeutic for me and I love taking care of my family that way."
On styling her own family
"Styling my husband [Marc] is the worst. He's very naturally fashionable. My kids--the worst. I hate styling them too. [My son] Chance doesn't want to be styled. And [my daughter] Summer is so headstrong and has such a great eye for pieces. I put things in their reach that I want them to have on. That's the psychology. Like with my celebrity clients--I take things out of their closet that'll wreck what we've been working on."
On if she would give her own 11-year-old daughter (her daughter Summer isn't quite that age yet) as much style freedom as Willow Smith
"Parenting is not easy. [Will & Jada] do things their way. And I think they're amazing parents. I'm not going to tell anyone else how to raise their kids. Nor am I going to have an opinion about it. Creative freedom is so important. We're from an artistic place. I think there are boundaries. But whatever they're doing seems like it's working because [Willow] seems like a very well-rounded child."

"Would I let MY child shave off half of her head? No. We're just coming from two different places. I don't judge."
More pics from last night's premiere: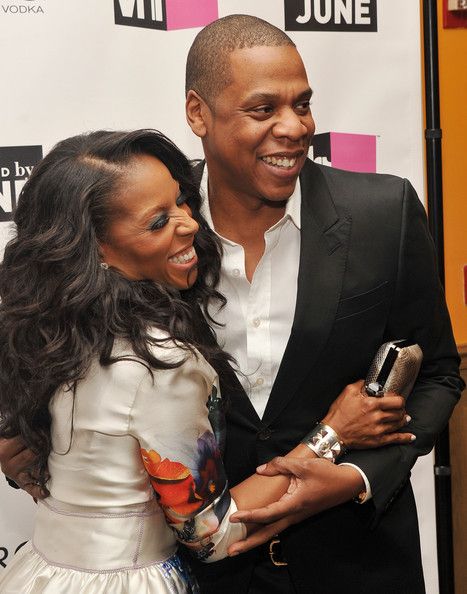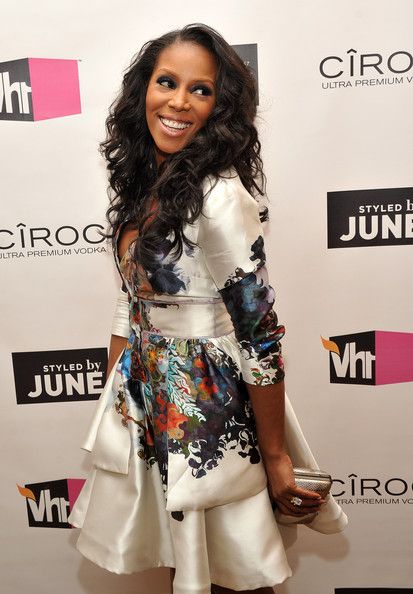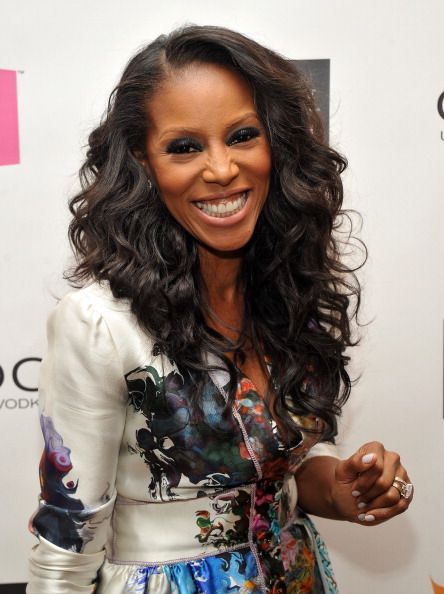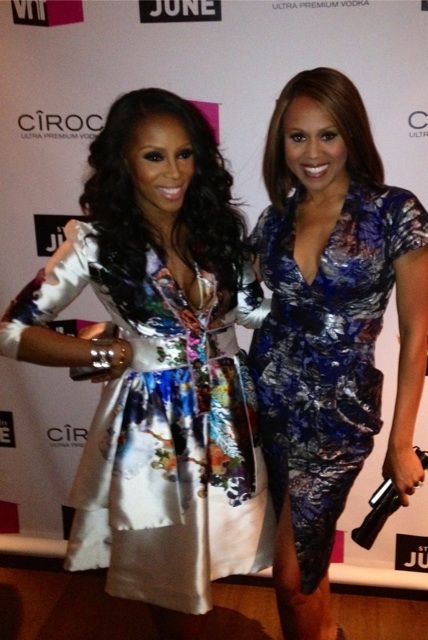 With Deborah Cox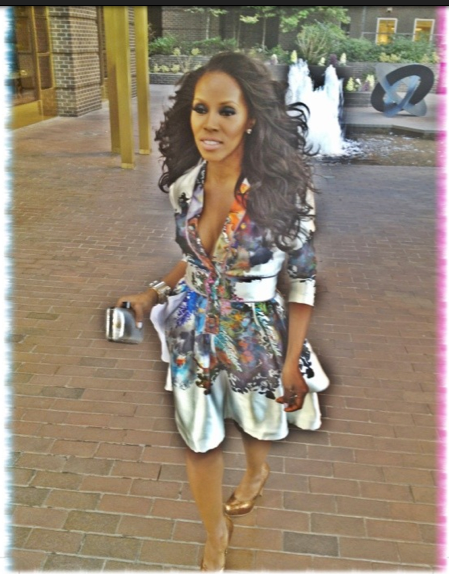 Fab! "Styled By June" premieres March 19th at 9:30p ET/PT on VH1.
Video Correspondent: Ashley Ennis