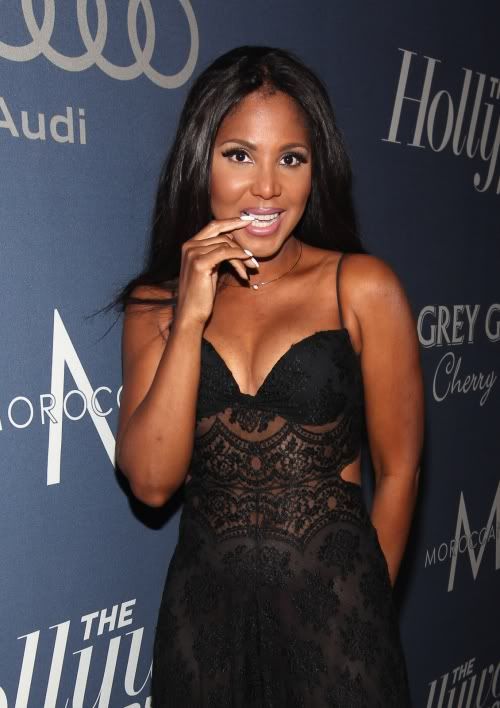 Last night, Toni Braxton rocked a sexy black gown for The Hollywood Reporter's 'Nominees' Night 2012' in LA. Come inside and decide if we love her newest sexy little number....
Toni Braxton has always been that diva who can rock a "barely there" gown and still come across sexy and classy.
Last night she did it again as she rocked this Marc Bouwer black embroidered sheer gown, exposing lots of skin in the back. And also exposing her red panties--which we hope was done on purpose.
So...
DO WE LOVE IT?