MARDI GRAS MAMBO: Paula Patton, Tracee Ellis Ross, Meagan Good, & More PARTY IT UP For VANITY FAIR's 20th Anniversary!
Feb 21 | by Natasha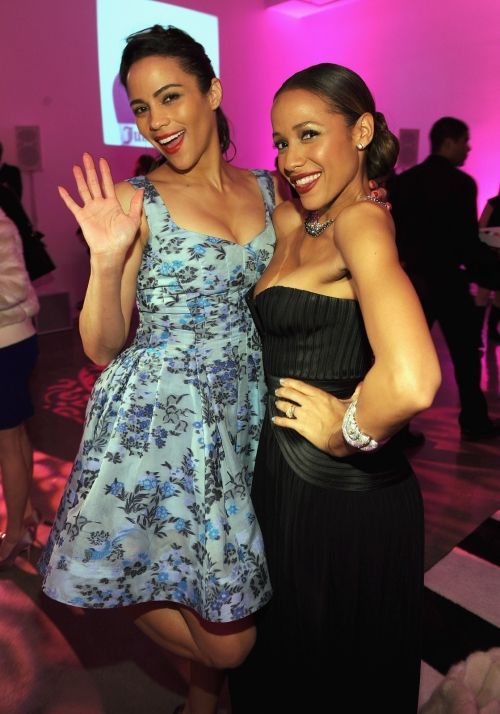 Paula Patton is having the time of her life these days. The Mission Impossible 4 star was spotted partying hard with fellow actresses Dania Ramirez, Tracee Ellis Ross, Meagan Good, Ali Larter, and plenty more at last night's Vanity Fair 20th Anniversary party in L.A.
Pics from the party with a cause inside...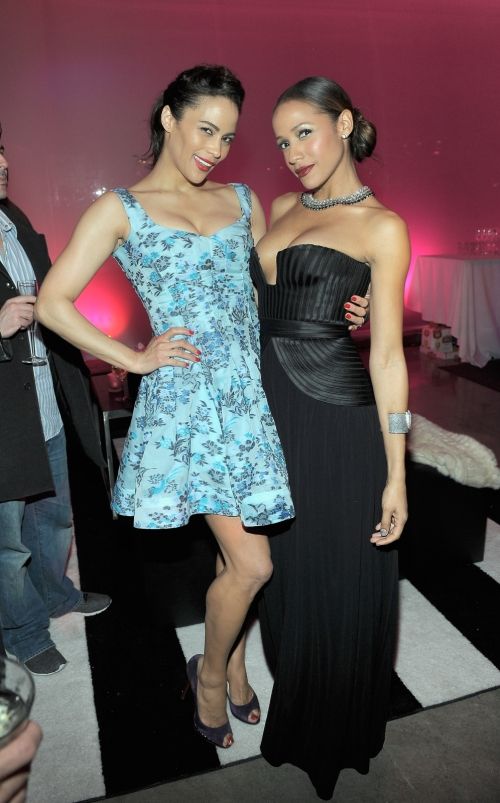 In a short and flirty aqua floral number, Paula rolled to Siren Studios in Hollywood. And it was all for the Vanity Fair and Juicy Couture sponsored "Vanities" 20th Anniversary party to kick off "Campaign Hollywood" week, hosted by Oscar nominated young Descendants actress Shailene Woodley and Vanity Fair West Coast Editor Krista Smith.
Proceeds from last night's charity event/anniversary party will be directed to Miss Woodley's environmental integrity, youth leadership, and health awareness focused charity All It Takes.
Dania Ramirez looked hot in strapless black number for the occasion.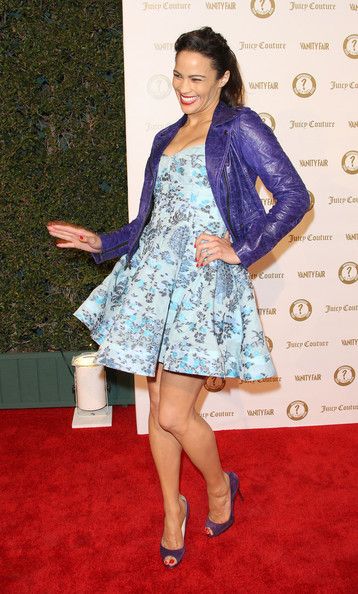 Can't say I'm loving this purple leather jacket. I know what she was going for but it's not quite working.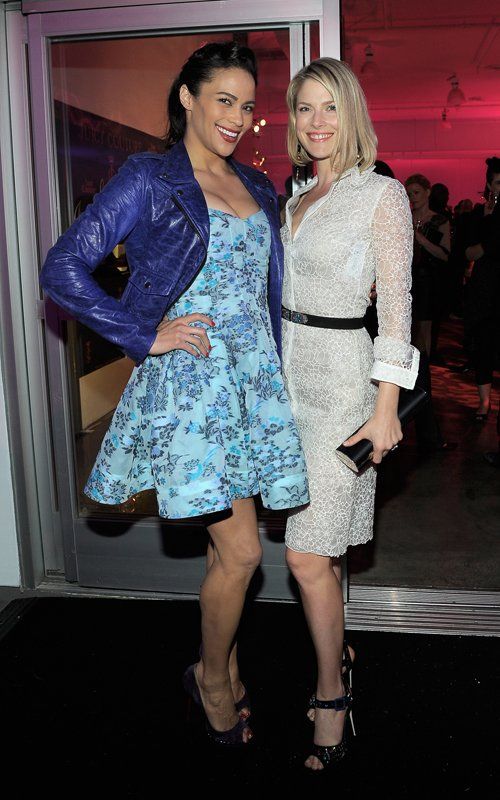 She had fun partying with actress Ali Larter.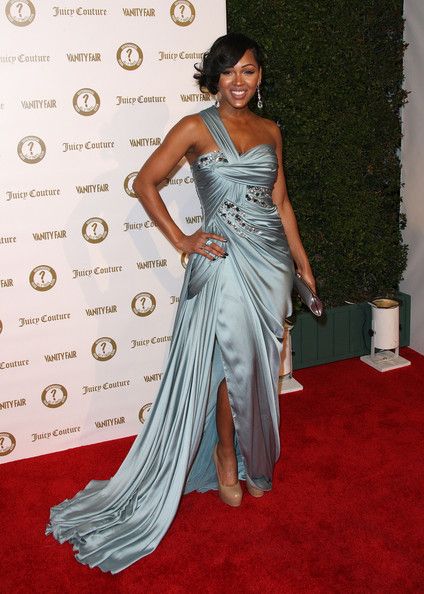 Meagan good looked pretty as usual in her gown. Even though it seems a bit overdone for the occasion. And nude pumps maybe weren't the best choice. Love that she's dipping into a different side of her closet these days though.
Tracee Ellis Ross and her new red 'do hit the carpet in a navy dress, black blazer, and black tights.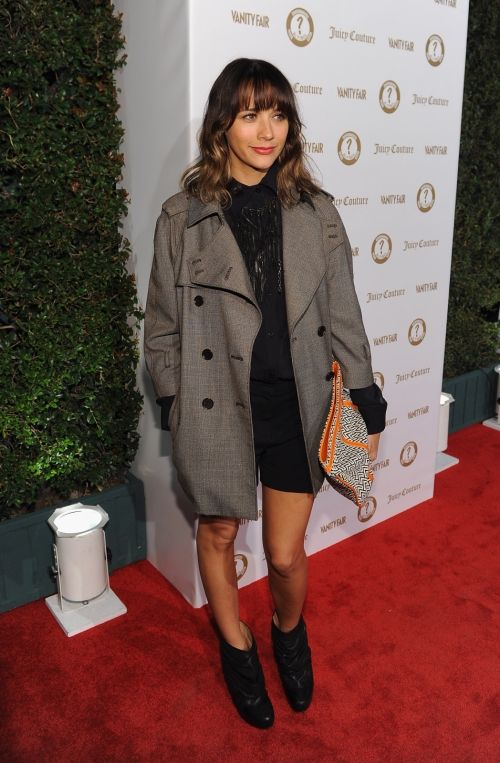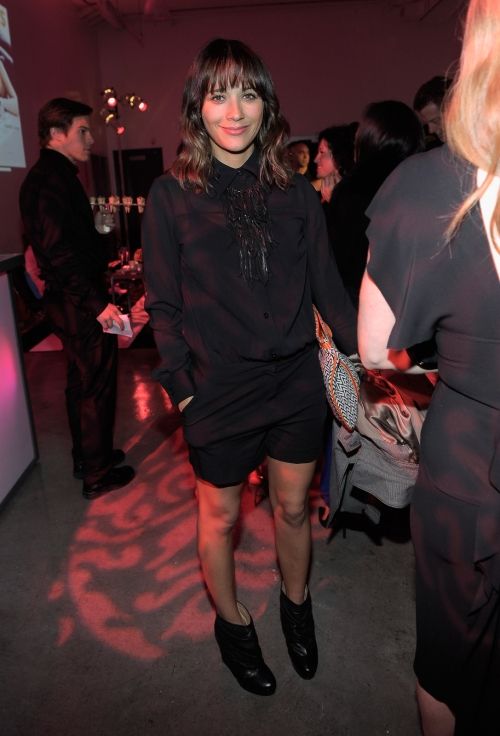 Rashida Jones rocked a cute black/white/orange printed clutch with her casual shorts look.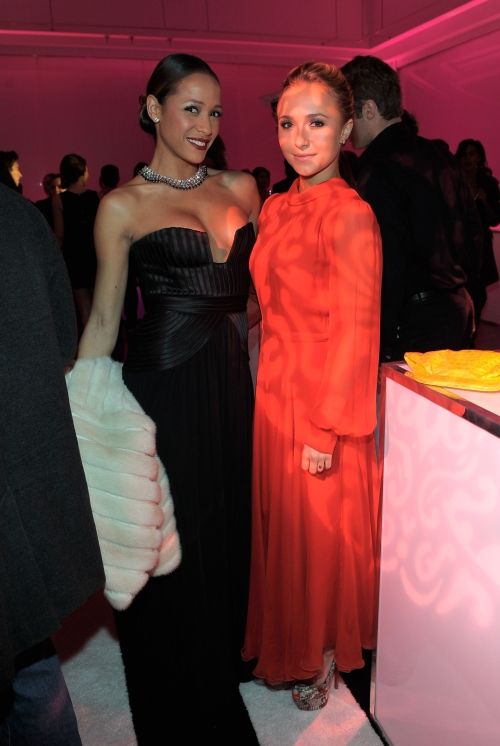 And Dania (and this fur) posed it up it with actress Hayden Panettiere--dress in a conservative orange gown and snakeskin Louboutins.
HAPPY MARDI GRAS ALL!