TheYBF.com SALUTES: Former NFL Coach AND Superbowl Winner Anthony Kevin "Tony" Dungy
Feb 06 | by _YBF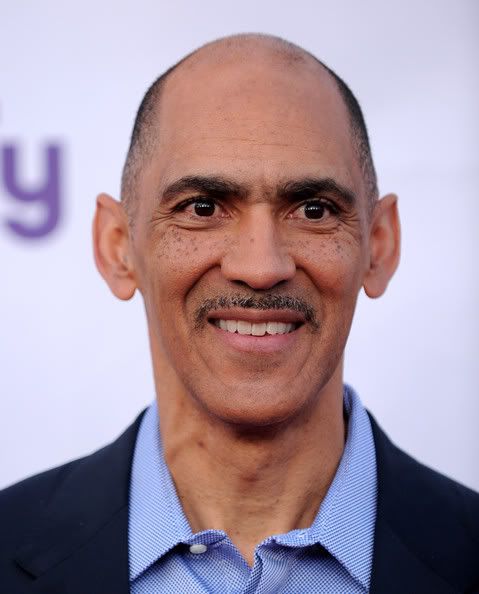 In honor of Black History Month, TheYBF.com would like to salute individuals who've made a lasting impact on our culture. And with the Superbowl fresh on everyone's mind, it's only natural that we honor Tony Dungy, the first black head ciach to bring an NFL team to Superbowl victory...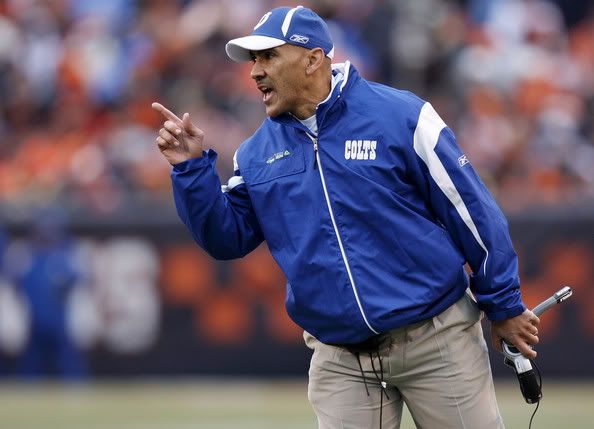 Tony Dungy is an NFL legend. The retired coach and current NFL sportscaster made history a few years back as he set a record new NFL record for consecutive playoff appearances by a head coach (in 2008) after making his tenth straight playoff appearance with a win against the Jacksonville Jaguars. And of course, the history making didn't stop there.
Mr. Dungy went on to coach the Indianapolis Colts to victory in Super Bowl XLI, making him the first Black man to coach an NFL team to Superbowl victory.
His accomplishments has also inspired a generation of NFL players and fans.
Although I have only met Coach Dungy once, I have always admired his class and character from afar. -Brad Smith, WR Buffalo Bills
"Coach Dungy is one of those coaches that values his family and he makes it look cool while doing it. He is a Christian man with the power to influence people from all walks of life both off the field and on. He is he epitome of working "smarter harder"
- Chicago Bears Anthony "Spice" Adams #95--Defensive Tackle
"Coach Dungy changed my life. He is my father's (Ron Johnson Sr) former teammate on the championship winning 1978 Pittsburgh Steelers team. He also influenced my decision to play football at the University of Minnesota as a Wide Receiver from 1998-2002. My dad suggested it because his former teammate (Coach Dungy) had played there in college.
Once I ended my career as a NFL player, I was honored to work under him with the Indianapolis Colts as an Intern. I will never forget when he met my wife Shani and was impressed she was competing in the 2008 Summer Olympics in China for Track & Field. He announced it to the whole team that I was leaving for China to support my wife on her Olympic journey. Coach Dungy's humble attitude changed me and made me look at life a little more humble and that everyone is important no matter who they are"!
-Baltimore Ravens Wide Receiver Ron Johnson Jr.
"Tony Dungy is a legend in this game. He's been a source of motivation and an incredible example of leadership over the years. I personally feel honored and privileged to have been able to witness his greatness first-hand. "
- Michael "MJ" Johnson, #93 Defensive End Cincinnati Bengals @MJ93Camp
"Coach Dungy is not only a football icon but an outstanding man of character and integrity. He sets an amazing example of what all of us players should strive towards and has always been a personal inspiration for me in my journey through the game."
- Gary Guyton, #59 Lineman NE Patriots @GaryGuyton59
"As the first African American head coach to ever to win a Super Bowl…Tony Dungy is iconic. He's undeniably set the bar for coaches and players aspiring to follow in his footsteps through their passion and dedication to the sport of football."
-Devin Thomas, New York Giants, 2012 Superbowl Winner

And for all he's done on the field, his impact continues off the field as he and his wife Lauren Dungy helped raise adoption awareness at the Superbowl this year and he continues to serve as the national spokesman for the fatherhood program All Pro Dad.
Tony Dungy, we salute you.