DO WE LOVE IT?!: Angela Simmons' Shopping Thigh Highs Look
Jan 12 | by Natasha
Angela Simmons loves going for eye catching look while just doing her daily activities like shopping and chillin' on the beach. So yesterday while out shopping in L.A., she rocked this interesting combo of thigh highs, a blue mini skirt, and a studded cropped jacket.
Decide if we love it inside....
24-year-old designer and daughter of rap royalty Angela hit up a few stores yesterday to get some ideas for her Pastry line. And this is what she decided to go in: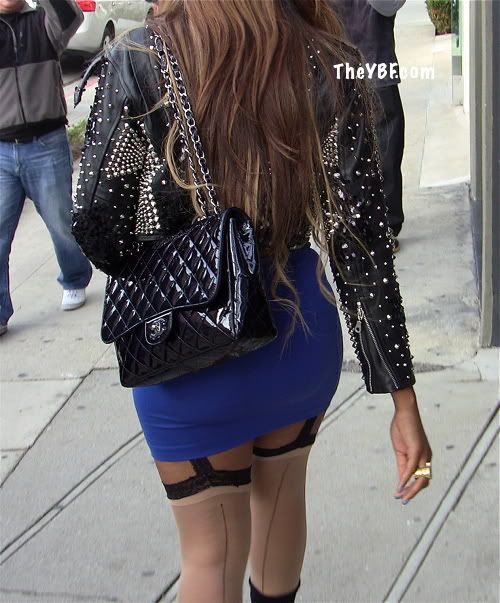 So you decide....
DO WE LOVE IT?!

Pics: Splash/WENN