YBF Chats Up Tika, Method Man, Terrence Howard, & More At "RED TAILS" New York Premiere
Jan 11 | by Natasha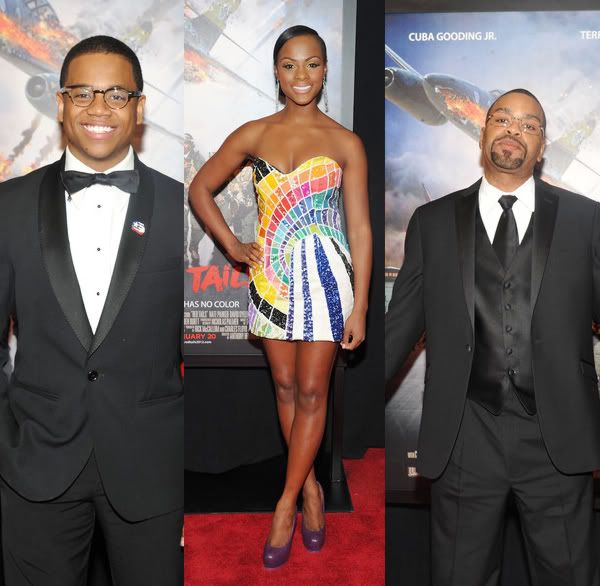 The cast of the George Lucas created film Red Tails put on their dapperific best for last night's premiere in NYC. We chatted up the fellas in the cast, plus we've got red carpet pics of everyone who came out to support.
Read on for more....
TheYBF.com's Kourtney Ri'chard hit the Red Tails red carpet last night at the Ziegfeld Theater. Method Man's sexiness almost took over the interview, Tika Sumpter dished on her gorgeous look, Terrence Howard hijacked an interview, and we witnessed a mushy "Girlfriends" reunion go down between Keesha Sharp & Khalil Kain. Check out the footage above.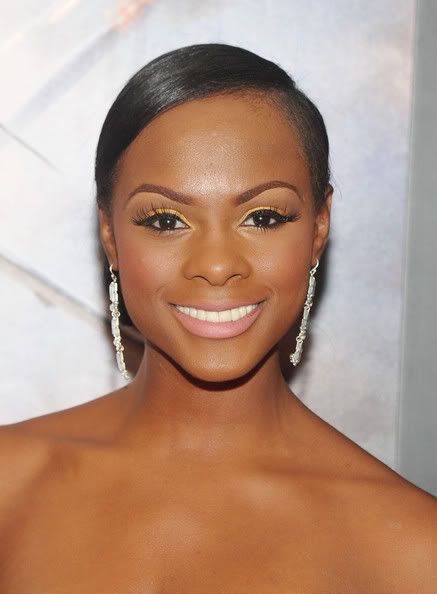 Tika Sumpter and her sickeningly gorgeous skin hit the carpet in this bright multi-colored Nicole Miller dress and deep purple pumps. We adore this look!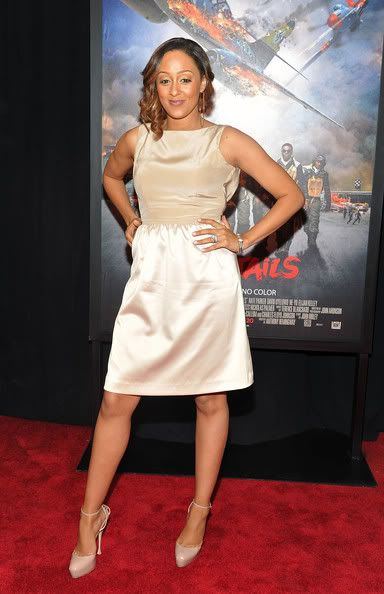 Tia Mowry also repped for the ladies in a cute buff satin dress and nude heels. She came out to support another big production on her own big "The Game" premiere night.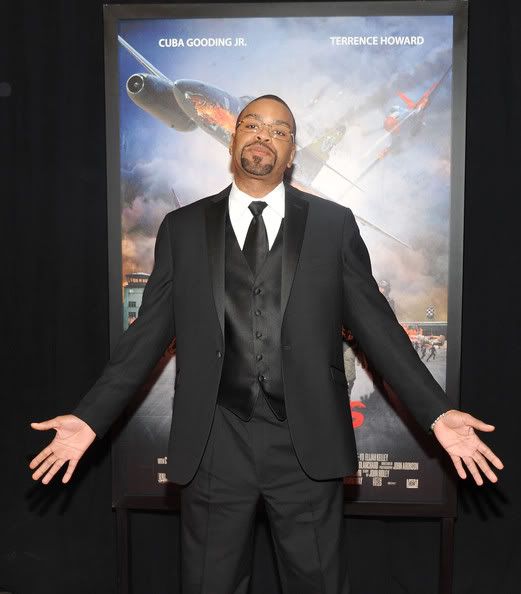 Is it possible for Method Man to have gotten even sexier? Good Lord....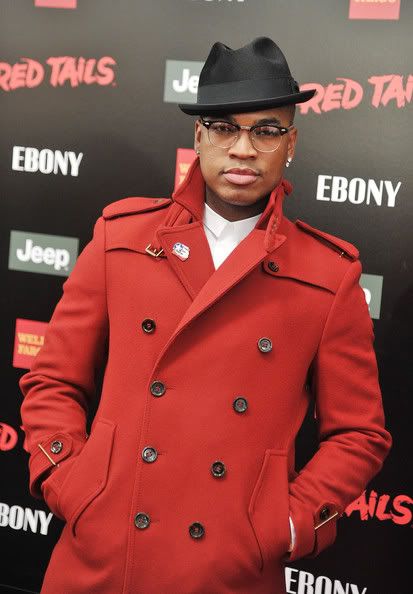 Ok Ne-Yo...and your red peacoat. Snaps.
Star of the movie Mr. Slickback Terrence Howard hit the carpet in a blue suit alongside his 3 beautiful kids: son Hunter, 15, and daughters Aubrey, 17, and Heavenly, 13.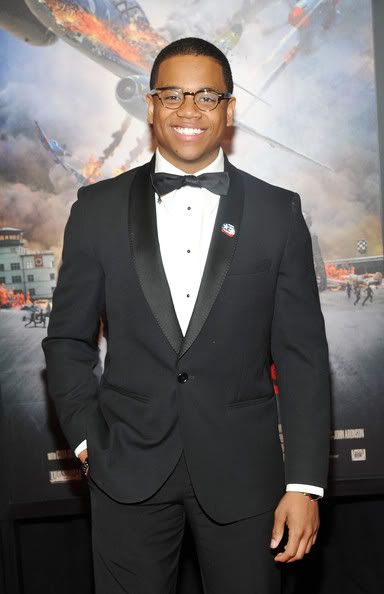 Why is this Tristan Wilds such a cutie?! The "90210" actor and RED TAILS co-star looked hot in his 1 button suit and bow tie.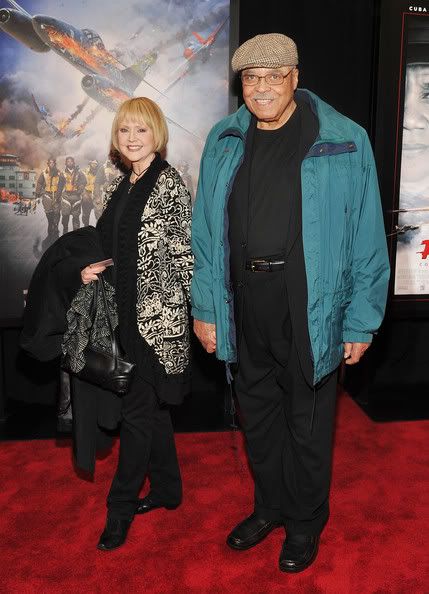 James Earl Jones and his wife hit the carpet. All we could say was 'OH....'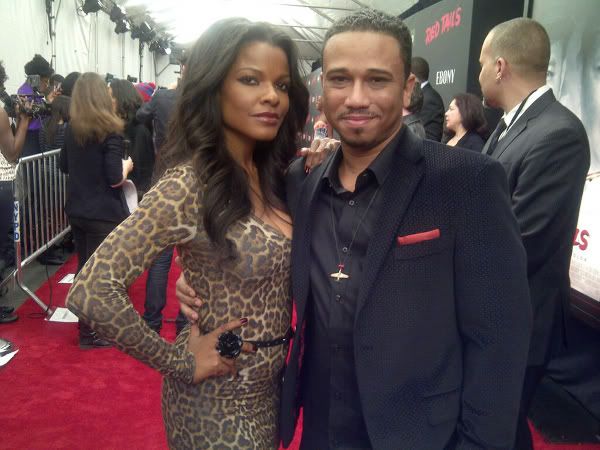 "Are We There Yet?" actress Keesha Sharp posed on the carpet with one of the Red Tails writers (and "Boondocks" writer), Aaron McGruder.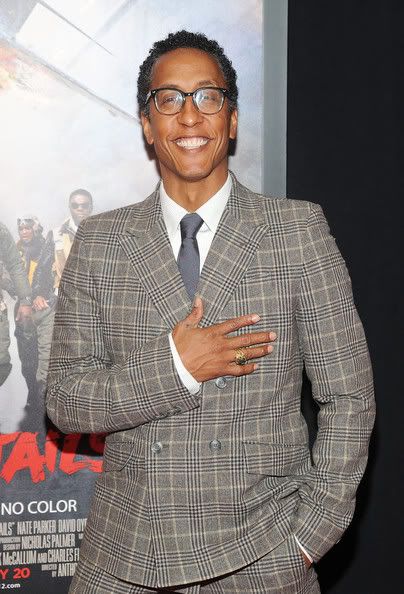 Co-star Andre Royo doesn't seem to age much.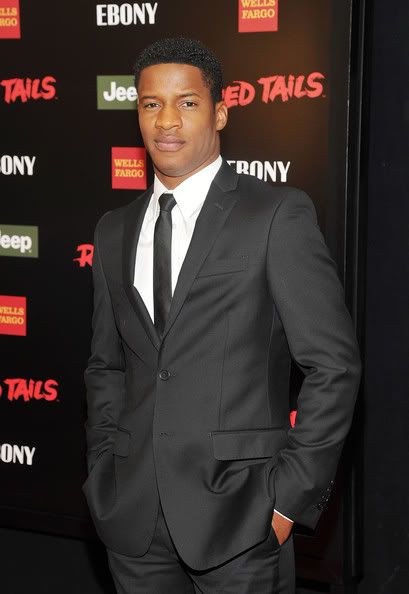 Nate Parker rocked his skinny black satin tie for his big premiere night.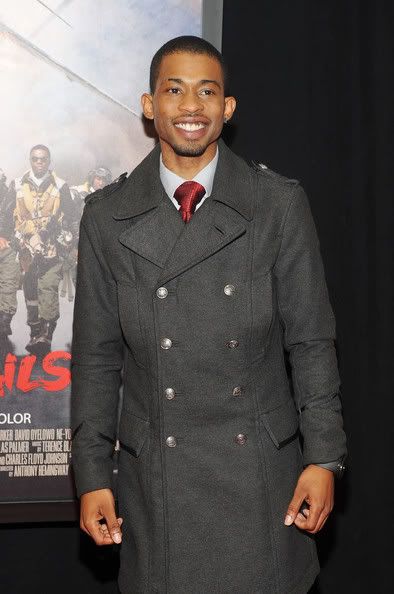 Brandy's on-screen little brother from "Moesha" is definitely all grown up. Marcus T. Polk co-stars as David "Deke" Watkins.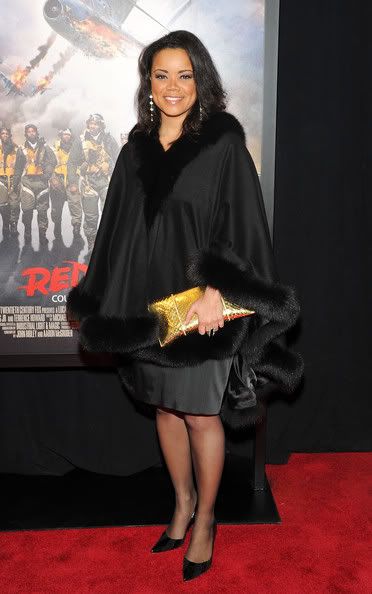 Kimberly Locke hit the carpet looking good. The look is a bit mature for her though even at 34.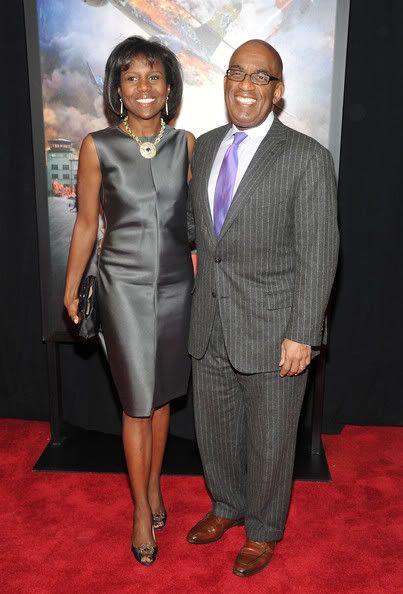 Al Roker and wife Deborah Roberts hit the carpet.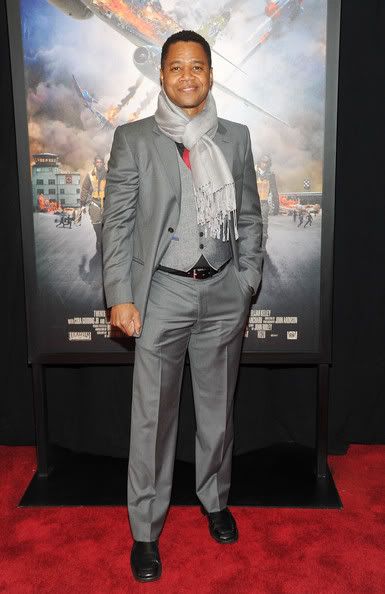 Cuba Gooding Jr. kept it classic in an all grey suit with matching vest and scarf.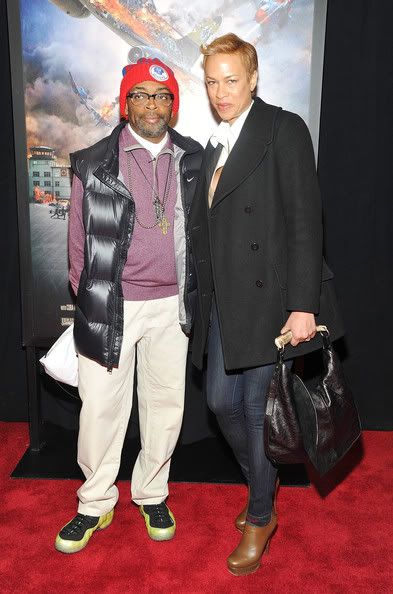 Spike Lee and wife Tonya Lee came out to support.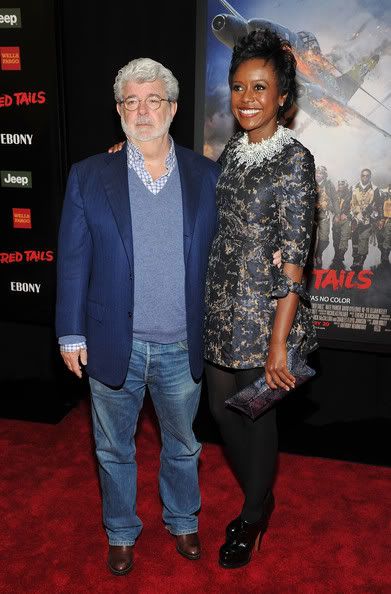 And the man behind the film--blockbuster director and writer George Lucas--hit the carpet with his long time partner Mellody Hobson, who was looking fab.
The original Tuskegee Airman graced the carpet as well. Such a classic night!
VIDEO CORRESPONDENT: Kourtney "K-Rich" Ri'chard