EXCLUSIVE: "The Game" Star Coby Bell Speaks On How Brandy Measures Up To His On Screen Ex-Wife
Jan 11 | by Natasha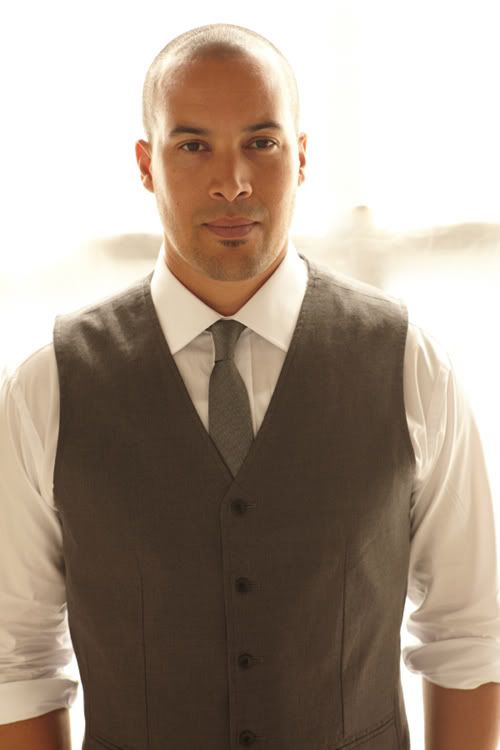 After last night's huge Season 5 premiere of BET's "The Game" (5.3 million viewers to be exact), it's clear newcomer Brandy is locking in her place as the new love of "Jason Pitts." Check out what actor Coby Bell (Jason Pitts) told TheYBF.com about just how well Brandy did in her new role...
Coby Bell, who plays the overly frugal hater of black women Jason Pitts on "The Game," couldn't be more unlike his tv character. He's been married for 10 years to a normal loving woman with whom he shares 4 kids with. And since he's biracial, he says he's got no problems with the interracial dating controversy the show brings.
On the premiere, Jason met bartender Chardonnay, played by Brandy, and not only got her fired from her job, but ended up marrying her on a drunken trip to Tijuana. And he finally revealed why he's hated black women all these years.
So we got the low down on just how well Coby and his new co-star hit it off on-set. (He had nothing but rave reviews for Brandy.) Especially since his on-screen ex wife, played by Brittany Daniel, will not be on this season. And what we can expect to see when "Kelly Pitts" returns.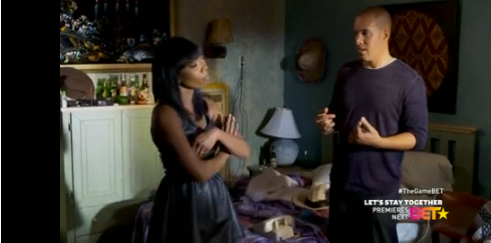 On how well Brandy fit in with the cast and performed her role as Chardonnay
I think people are really REALLY going to love Brandy. She's really going there. I was just so impressed. I didn't even know she was going to play the part of 'Chardonnay' until the day before I started working with her. I was shooting my other show "Burn Notice" [on the USA network] and Mara [Brock Akil] texted me that Brandy would be my new co-star....and I got all excited.
The next day we got together and started working and it was, like, instant. We just understood each other. We come from a similar place of how we work, so we just click right away. This whole season we just had so much fun working together.
On Brandy getting way too into her role
There was one time in the script where Chardonnay had to slap Jason on the back of the head--and she let me HAVE it (Laughs). I was like, 'Okay okay, you're really hitting me TOO hard!' And then it she just made it Chardonnay's thing--she's always going to slap me on the back of the head at different times.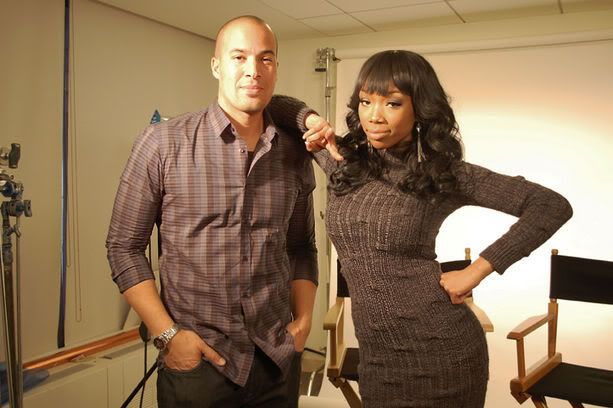 On Brittany Daniel not returning this season for the original Jason-Kelly-Chardonnay love triangle
Brittany ("Kelly Pitts") couldn't do the show this season. We miss her so much though. There were personal things she had to take care of and the show got in the way of more important things.
The Chardonnay character was always going to be part of the show, and it was actually going to be a love triangle between Brittany, Jason, and Kelly. But when Brittany couldn't do the show, the writers had to quickly figure something else out. Maybe next year when she returns, everyone will get to see how that plays out.
On how he feels about dating a black woman on the show vs. having a white (ex) wife on the show
The interracial relationship was originally included because it was a reality of the world. It was definitely a reality in professional sports. I'm not one to trip about it because my dad is black and my mom is white. So it's normal to me. There are some people that trip about the relationship [with Brittany/Kelly] and there's some people who just love Kelly. I love the way the writers didn't bring much attention to the interracial factor while those two characters were married. It was just a marriage--two people trying to figure it out. And now having the Chardonnay angle is just going to cause an even more interesting story.
"The Game" airs on BET Tuesdays at 10p ET.
How did you like the season 5 premiere episode--Tasha Mack & Malik's drug and alcohol problem with Jenna? Jason and Chardonnay's "Hangover" moment? Melanie, Derwin & Trey's abortion situation? Speak on it.
Photos: Coby Bell/BET/Essence.com