Eddie Long's Wife WITHDRAWS Divorce Petition, Says She "Believes In Her Husband"!
Dec 02 | by Natasha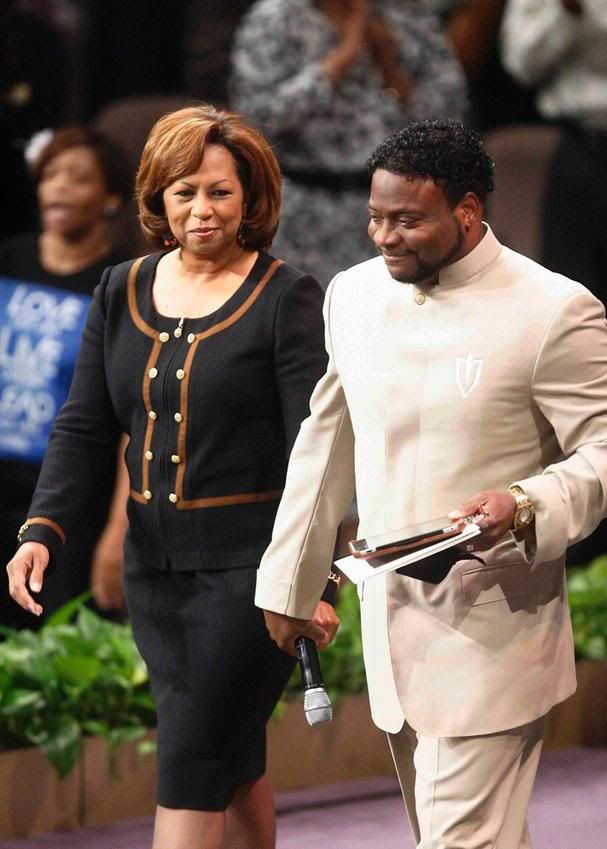 Talk about a change of heart! Vanessa Long, the wife of embattled pastor Eddie Long, has just withdrawn her divorce petition...only hours after announcing she had already filed.
Drama ahead...
Well isn't THIS peculiar? In a statement emailed to press just this afternoon--which interestingly beared the New Birth church logo--Vanessa Long says she has reconsidered her decision to divorce her husband of two decades. She has conveniently been guided into this new direction due to "prayerful reflection."
The AJC reports:
"Upon prayerful reflection, I have reconsidered and plan to withdraw my petition for divorce from my husband, Bishop Eddie L. Long. I love my husband. I believe in him and admire his strength and courage."

She went on to blame "years of attacks in the media" for her initial decision to seek a divorce.

Also in Vanessa Long's first statement: "It is my sincere hope that this matter can be resolved expeditiously, harmoniously and fairly. I ask that you respect my privacy and that of my family, as my attorneys and I have agreed that we will not try this case in the media, and I do not intend to make any further statements concerning this matter."
Vanessa...is someone holding a pistol to your head as you type? Blink twice if yes, once if no. Just sayin'....
We all know how suspicious this ish now looks. Good luck with that.