Maino OPENS UP About His Relationship With "Love & Hip-Hop" Star Olivia Saying "We Played Around"
Nov 30 | by _YBF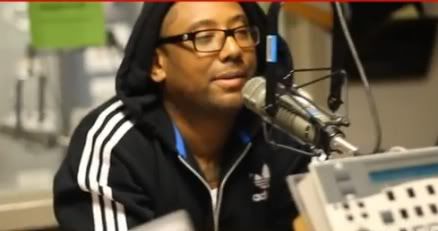 We told you earlier about pictures of rapper Maino and "Love & Hip-Hop" star Olivia that sparked rumors of a romance between the two. Now Maino is revealing what really happened and if they were ever an "item." Get the deets inside....
During a recent interview with K97.5, Brooklyn-born rapper Maino addressed rumors that he was romantically involved with reality-star Olivia.
When asked about the photos of him kissing Olivia that recently surfaced, Maino revealed that the images were from a few months ago....but he wouldn't put an "exact" time stamp on them.
He said, "We was cool. We were having fun. We played around."
He added that Olivia is a really cool girl and that she's moved on with a new boyfriend. He wouldn't reveal, but we already reported his name is Terance Kinsey, the professional ball player who now plays overseas.
And while speaking about reality TV in general, he said he thinks the genre ruins relationships and people should keep their personal business behind closed doors.
Watch Maino talk about Olivia at 3:44 below: