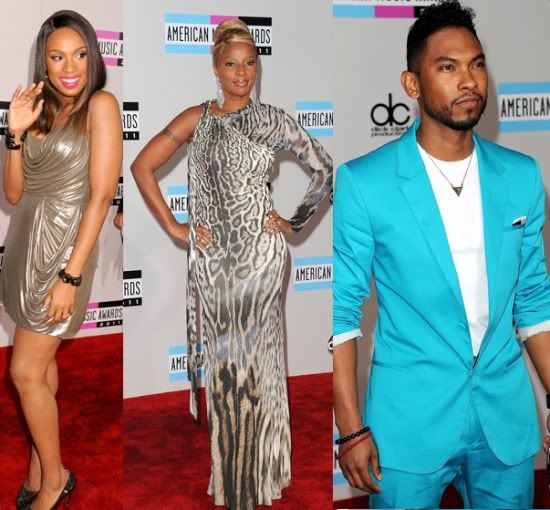 The 2011 American Music Awards were held tonight at the Nokia Theatre in L.A. See pics of Chaka Khan, Soulja Boy, Jennifer Hudson and others on the red carpet inside....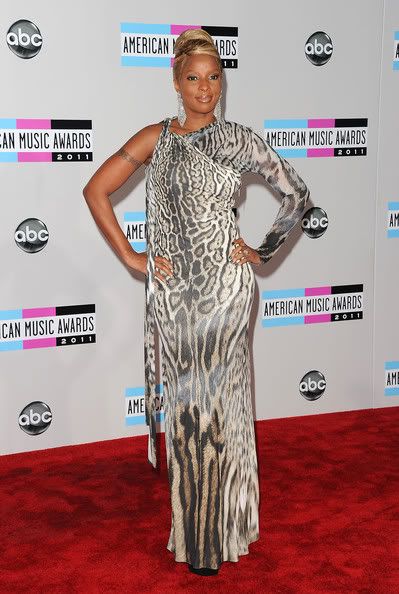 Mary J. Blige rocked an animal print gown from Roberto Cavalli. Seems to be one of her fave designers.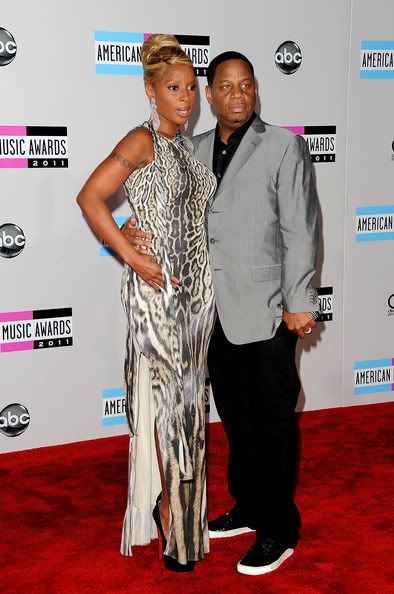 She posed with her husband Kendu on the red carpet.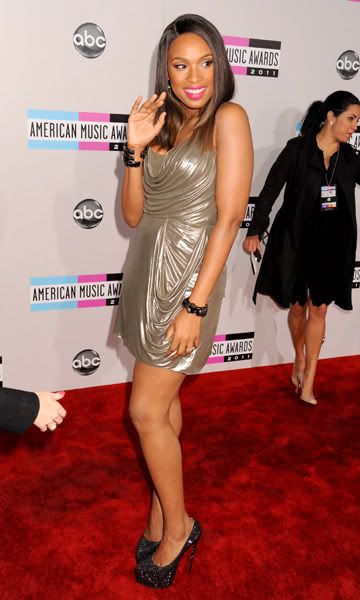 Hey Jennifer! Looking good! She paired her gold/silvery draped Jenny Packham dress with her sparkling gunmetal Daffodil Louboutin pumps. Also, she wore M.C.L bangles by Matthew Campbell Laurenza.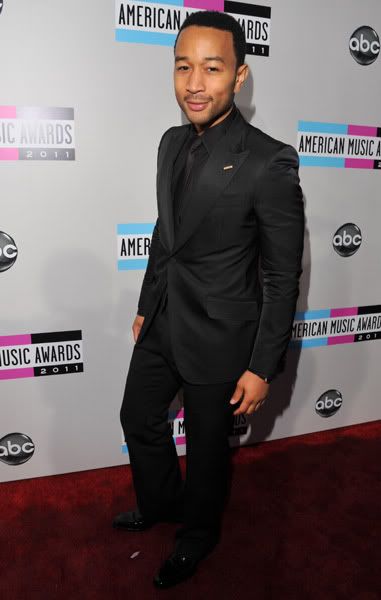 John Legend got kissy with Chrissy.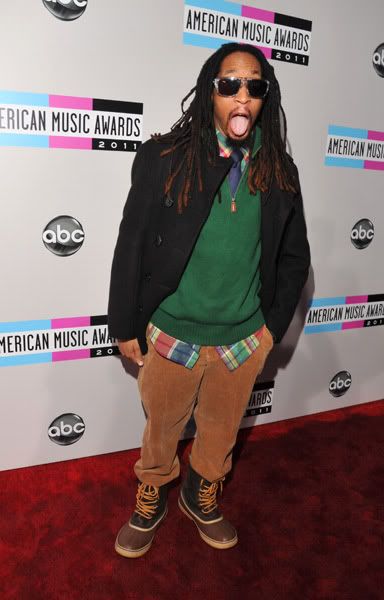 And Lil Jon wore his outdoor hiking boots....in LA.
The legendary Chaka Khan wore a nice wine-colored gown that she covered up with a very interesting choice of coat. That Chaka...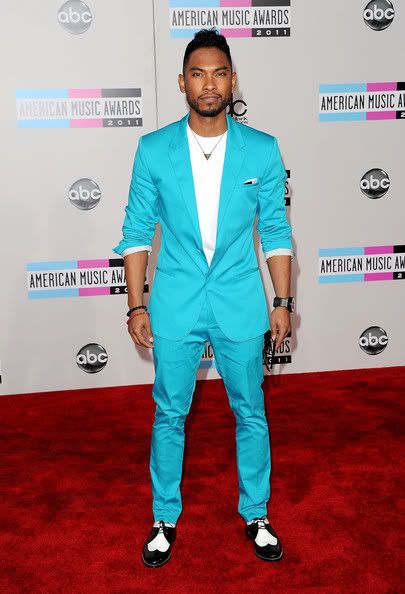 "Quickie" singer and New Artist of the Year nominee Miguel was there in a turquoise notch lapel two button suit from the Spring 2012 Calvin Klein Collection.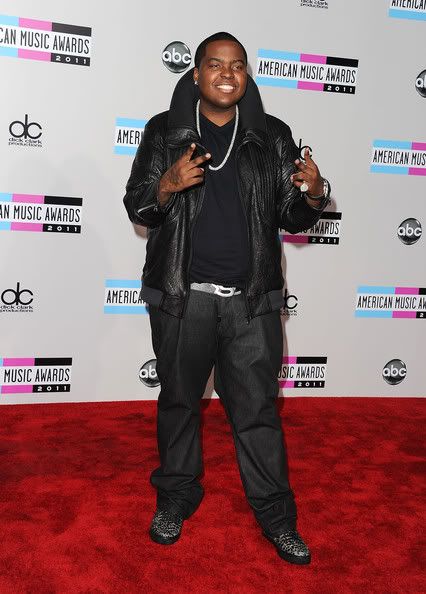 Sean Kingston is looking good these days.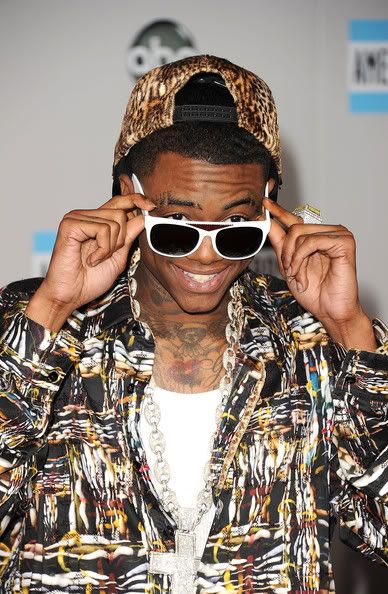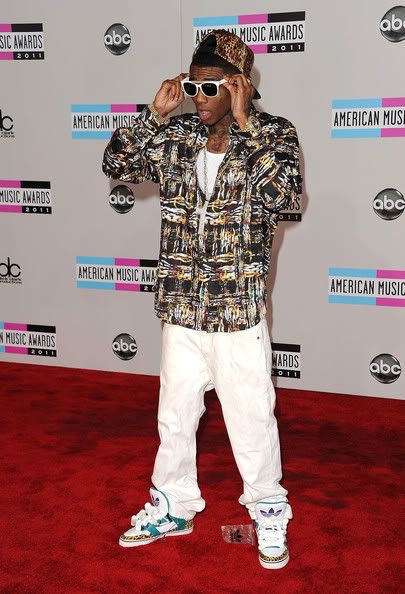 Soullja Boy has a lot going on "colorwise." It's a little overwhelming.
Tiana Madry and Tiera Madry aka T&T Twins were double trouble on the red carpet.The twins appear in Adam Sandler's new Jack And Jill flim.
Tionne Williams was also among the group of celebs wearing some very interesting outfits. This has a lot going on.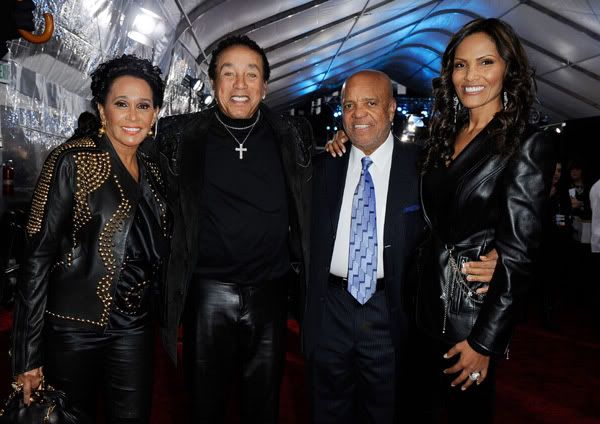 Singer Smokey Robinson and music executive Berry Gordy were there too.
Singer Taio Cruz kept it simple and funky in all black.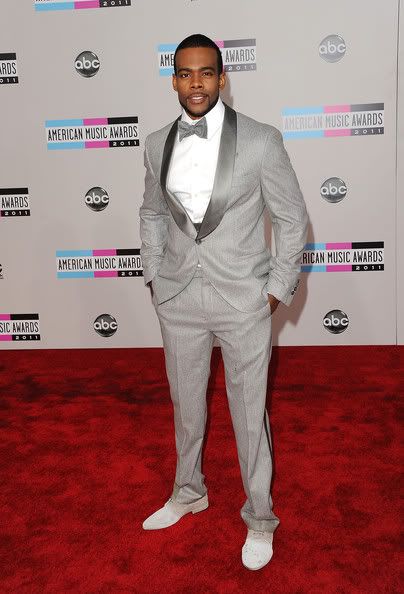 Mario looked dapper.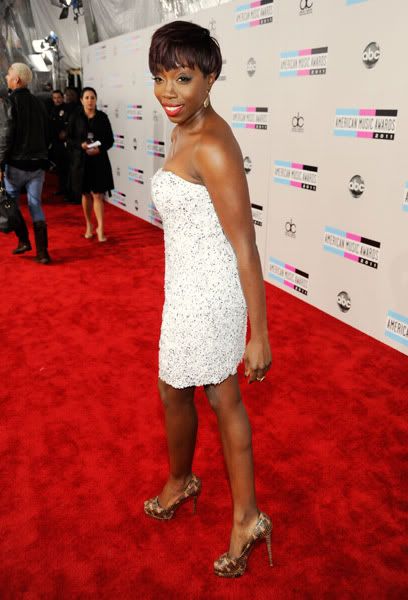 We love Estelle's shoes.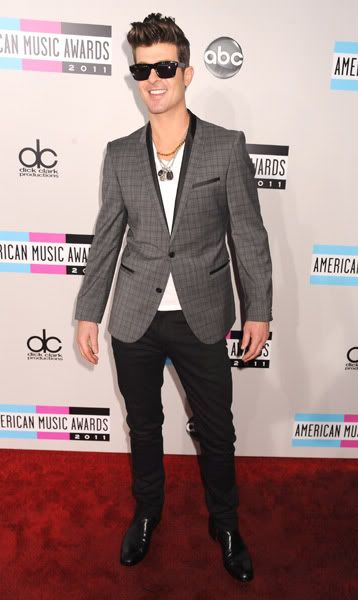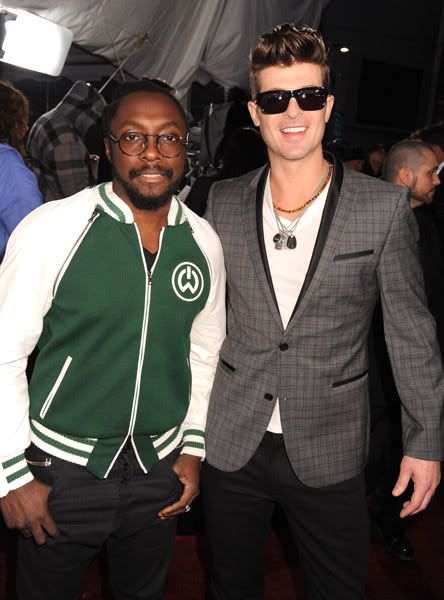 Robin Thicke posed with Will.I.Am.
Photos via Wireimage/various