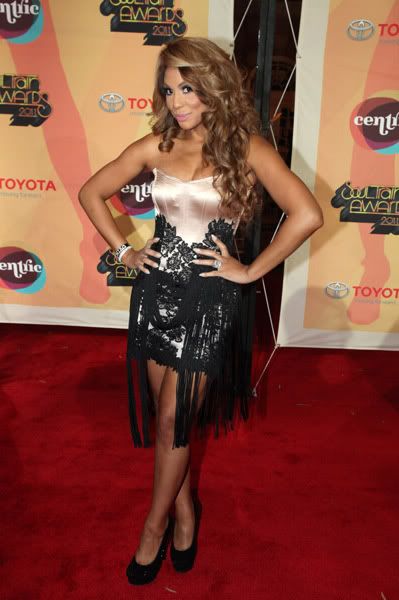 As celebs hit the Soul Train Music Awards in Atlanta at the Fox Theater last night, TheYBF.com was on the red carpet to chat them up. Find out who was there inside...
Tamar Braxton was on hand in an interesting dress to sing the Gladys Knight tribute. She told us on the carpet, "I'm performing tonight in the tribute, by myself, and I have my OWN backup singers! BOOM!" And no, she didn't look that plastic-surgery happy up-close and in-person.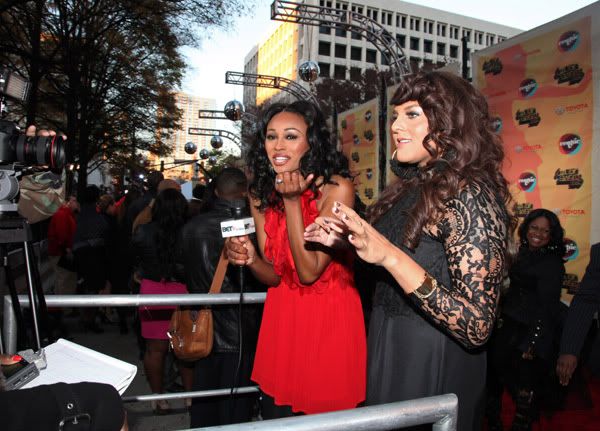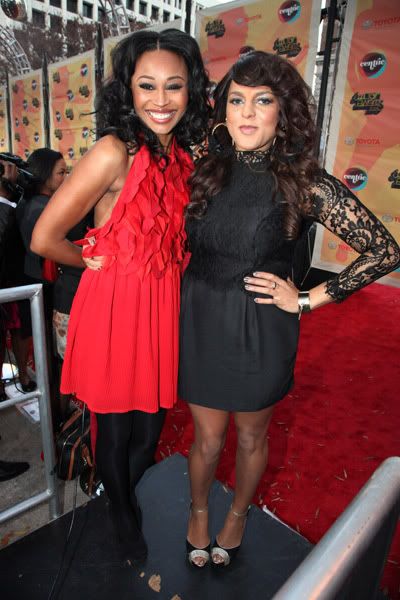 "Real Housewives of Atlanta" star Cynthia Bailey was corresponding for BET.com and she was spotted posing it up with Marsha Ambrosius.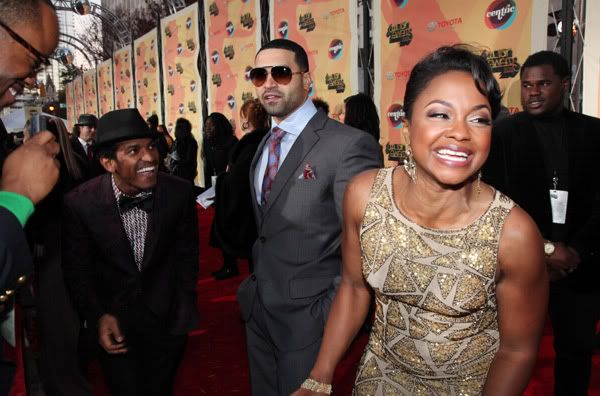 Phaedra and Apollo were also there. Phaedra confirmed to us that she is in school to be a mortician (she said she likes to have paperwork for everything she does). And Apollo kept his lips sealed when we asked about the upcoming fight with Peter on the show.
And we pulled Lloyd's date to the side and found out her name was Angel. And no, she's not an artist, just his date.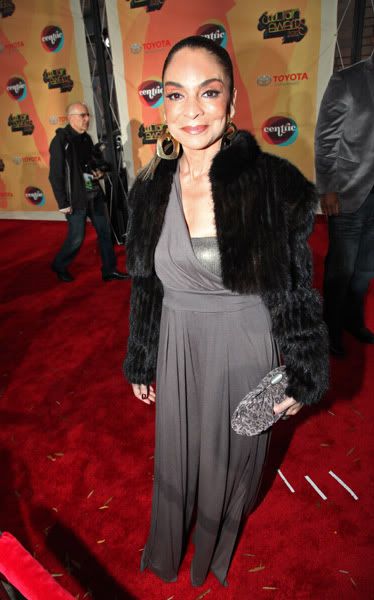 Jasmine Guy and her cropped fur made their way to the carpet.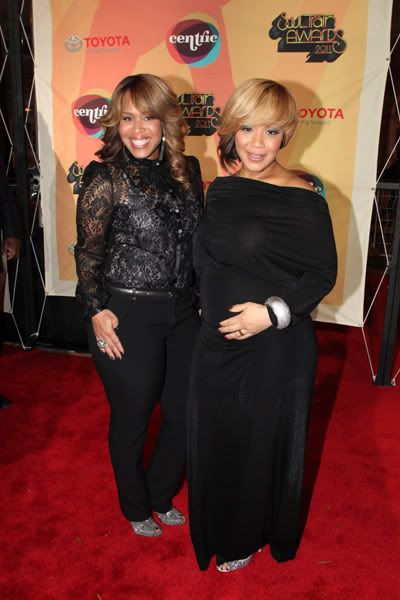 The ladies of Mary Mary stopped on the carpet for some pics. Erica Campbell (right) showed off her baby belly as she's preggers with her 3rd child!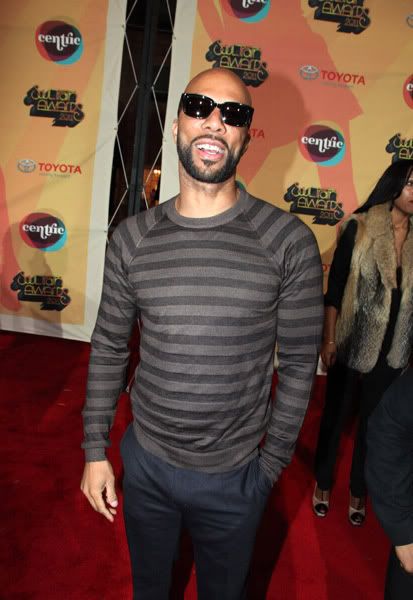 Common was on hand for the awards.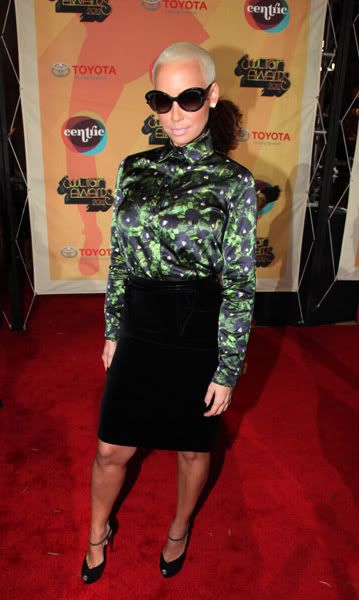 Amber Rose stopped to chat. She gushed over her "baby" Wiz Khalifa who wasn't there. She said she does want to be married before having children. And she also confirmed she has an album coming out *sideeye*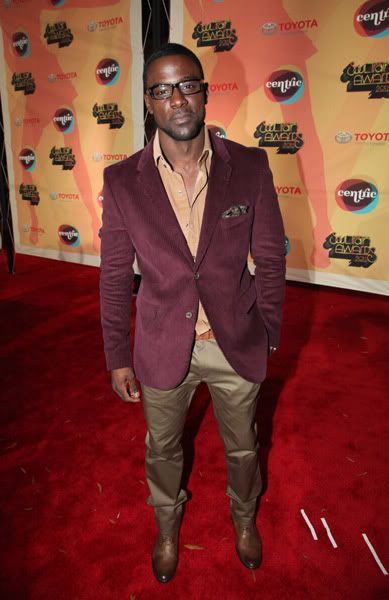 Lance Gross, co-star of the upcoming Tyler Perry movie The Marriage Counselor, walked the carpet without his girlfriend.
Hey Kel!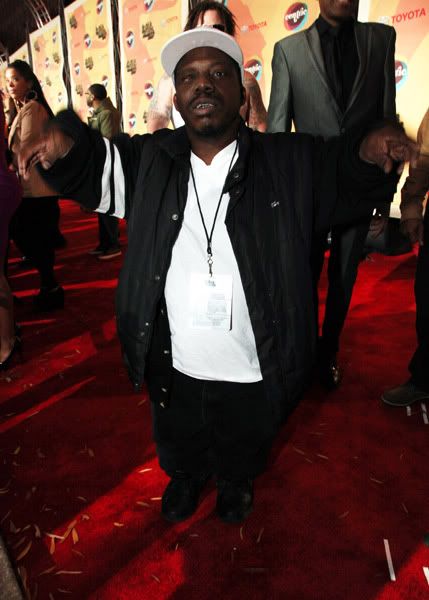 Wow. It's been a minute Bushwick Bill.
Anthony Hamilton kept it dapper. He talked to us about his new album coming out December 13th, and he has a song with Keri Hilson on it (who told us she's hoping they choose that song as a single.)
Speaking of Ms. Hilson:
She looked great last night in this long grey dress and leopard heel-less shoes.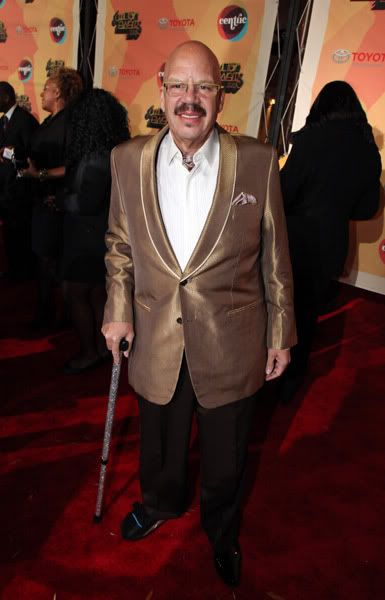 Tom Joyner--whose foot is in a cast--offered up kisses to Debra Lee.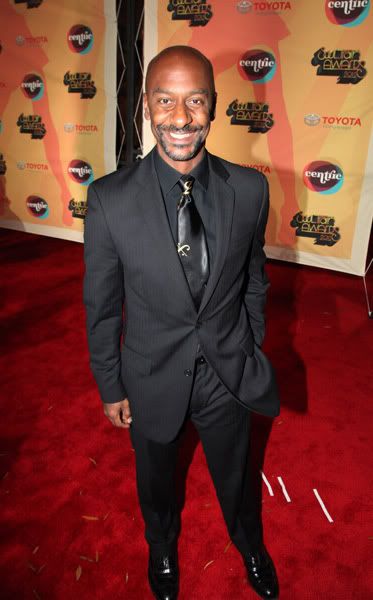 BET's Stephen Hill was there.
So was Raheem Davaughn.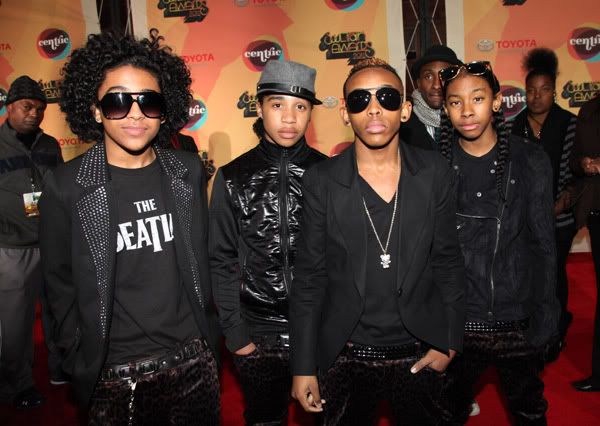 The boys all the little girls are loving--Mindless Behavior--hit the carpet.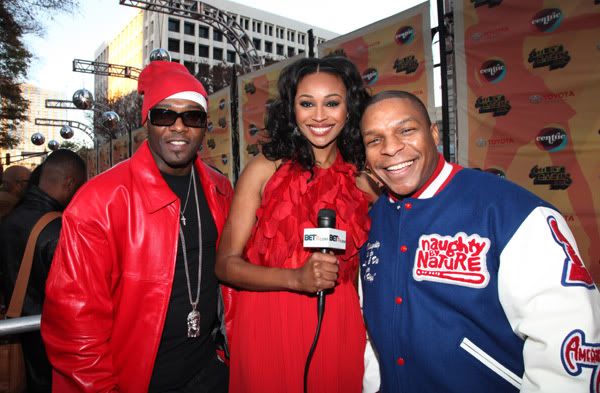 Cynthia caught up with Naughty By Nature's Treach and Vinnie.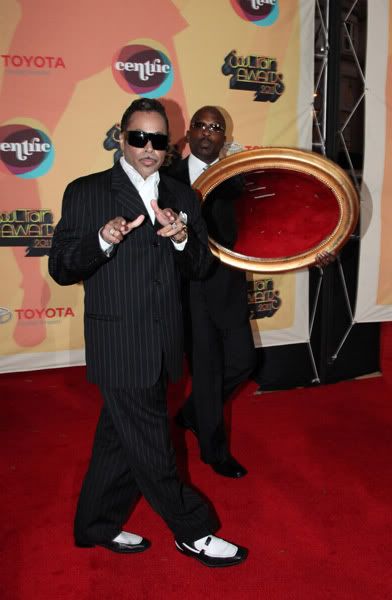 This mirror Morris Day!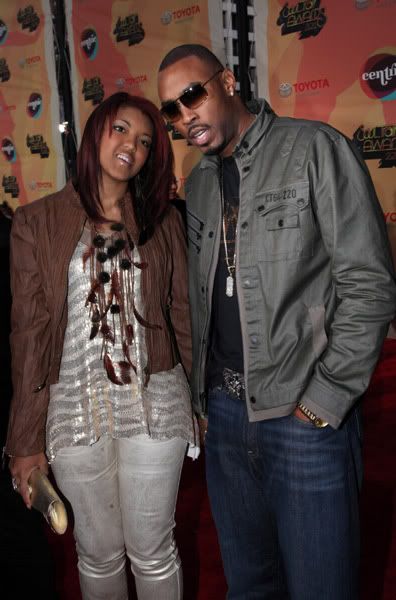 Montell Jordan hit the carpet with his daughter Sydney.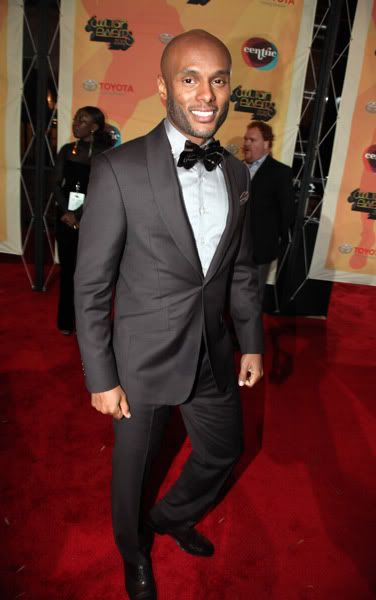 The newly divorced Kenny Lattimore hit the carpet.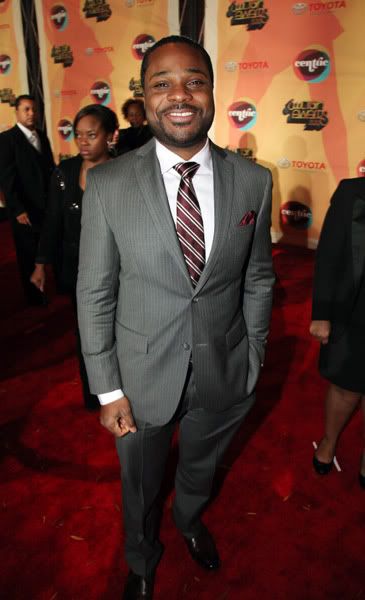 BET's "Reed Between The Lines" star Malcolm Jamal Warner was there.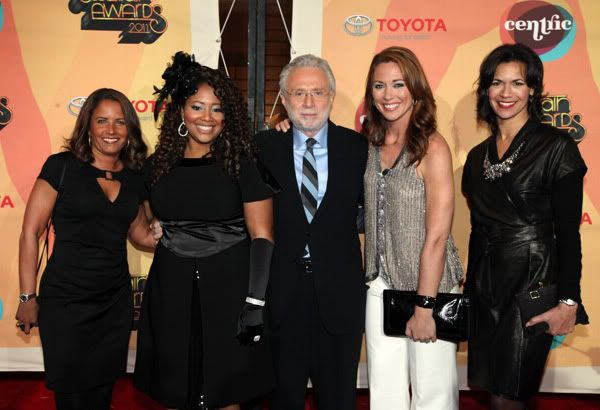 And CNN's Wolf Blitzer was flanked by all the ladies--Suzanne Malveaux, YBF fan Lalah Hathaway, Brooke Baldwin, and Fredricka Whitfield.
Stay tuned for pics from inside the show and the afterparty!