Teyana Taylor and her on-again off-again baller boyfriend Brandon Jennings got cuddly last night in NYC for a sportswear event. Pics of the twosome under the cut....
Funny how being in love can turn a tomboy into a smiley girly girl. The 20-year-old twerk-team-leader/actress/singer Teyana Taylor was spotted at the Under Armour Are You From Here? Event in NYC with her boo, 22-year-old Milwaukee Bucks guard Brandon Jennings.
After hitting up the Tower Heist premiere party a couple nights ago with Russell Simmons together, they hung out for the unveiling of the campaigns' new commercial and the company's new sportswear.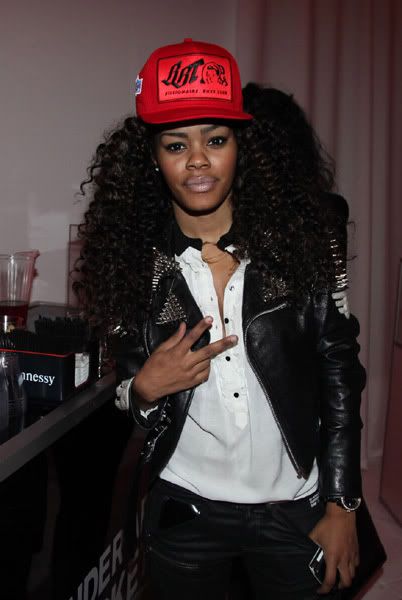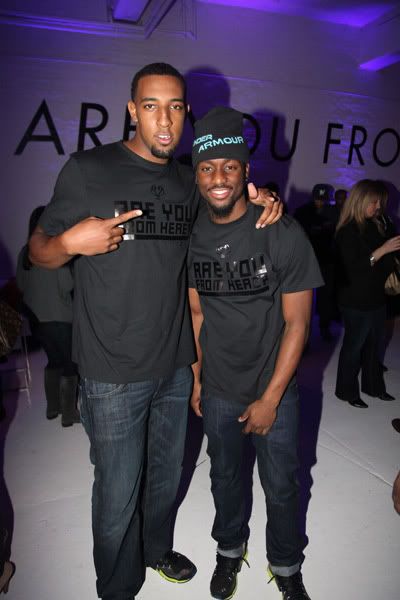 Brandon hung out with his homies Derrick Williams of the Minnesota Timberwolves and Kemba Walker of the Charlotte Bobcats as well.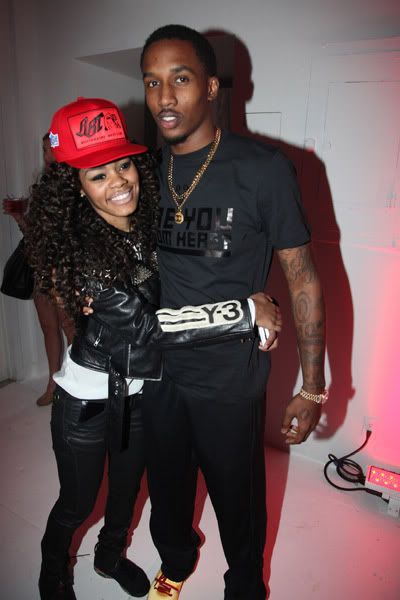 Cute.
Here's video about the fellas' campaign.