PICS: The Braxtons Premiere Season 2 Of Reality Show In The ATL
Oct 21 | by Natasha
The Braxton sisters premiered their debut episode from "The Braxton Family Values" Season 2 last night in Atlanta. We've got pics from their dinner party and press day at Spelman inside...
We love everything about the fab Braxton sisters. And Traci, Trina, Towanda, Tamar, and Mama Evelyn were all on hand, sans Toni as she was in L.A. filming, for their premiere event. And Tamar's hubby Vince too, of course.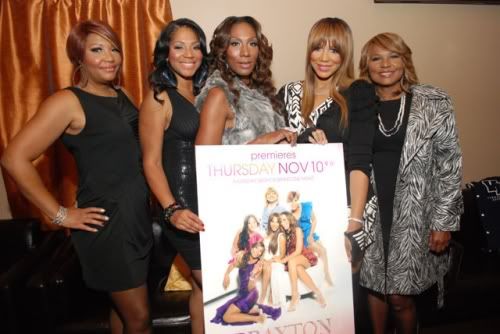 The ladies entertained the media at Frank Ski's new restaurant after making a press tour stop at Spelman College's Homecoming earlier in the week.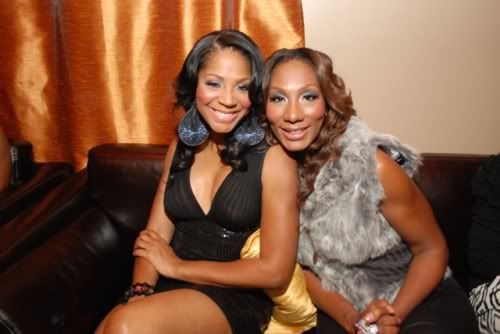 Cute!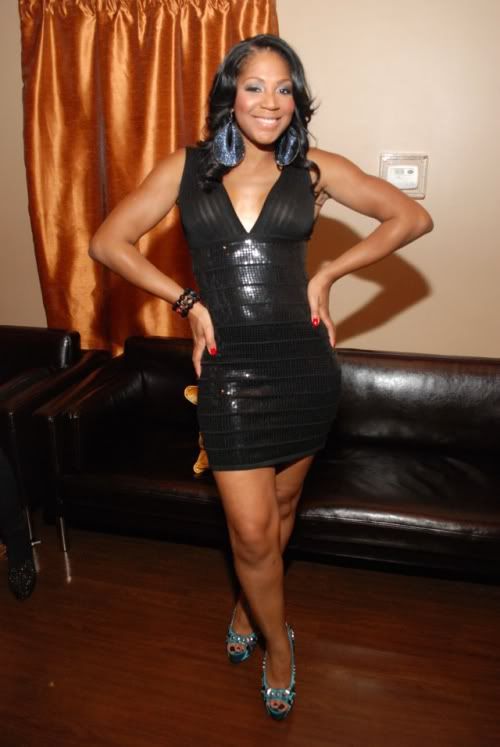 Trina rocked a hot LBD and blue studded and spiked pumps.
Towanda rocked her grey fur vest and black pants.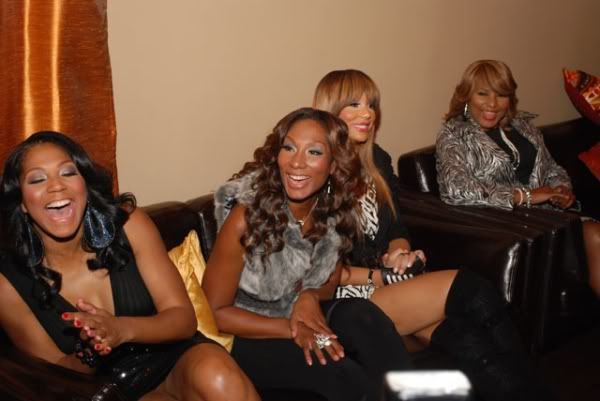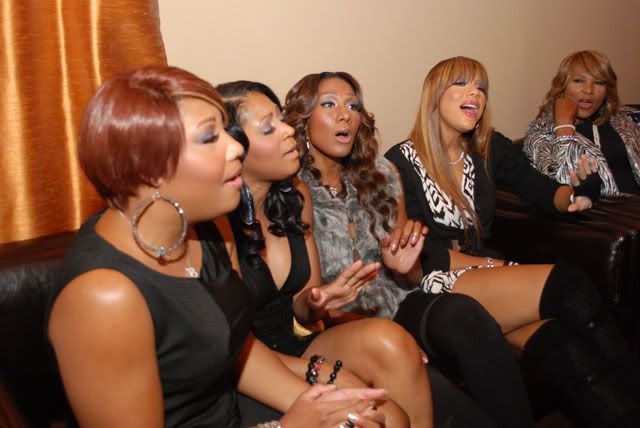 And they even belted out an impromptu harmony for the crowd:
Now they know they wrong for making Traci sit on that couch over there by herself. Always leaving homegirl out.
And this past Wednesday, the sisters & Vince hit up Spelman to kick it with the college girls: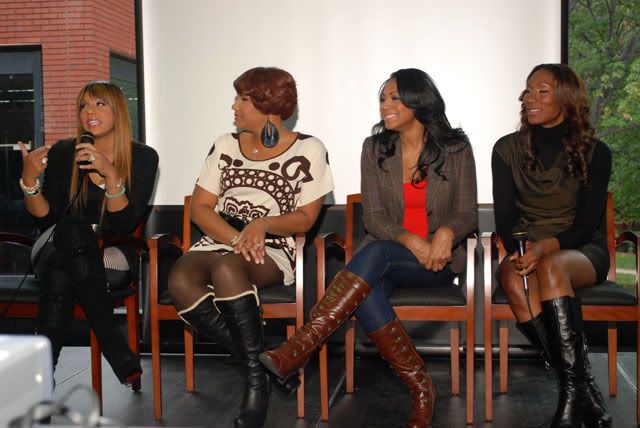 Cute.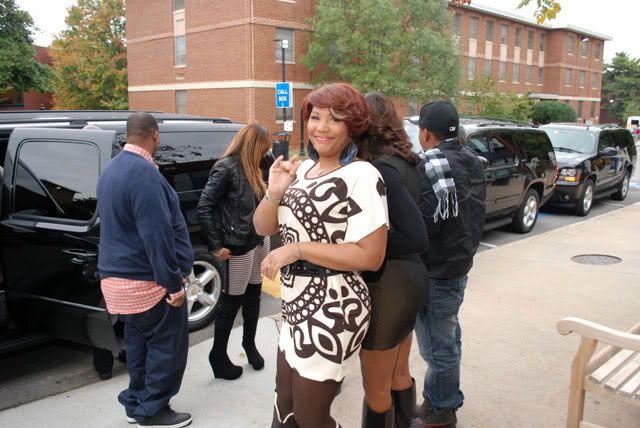 Loving the new hair Traci.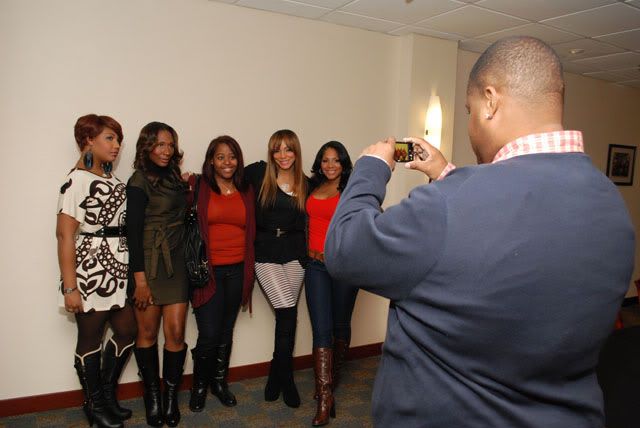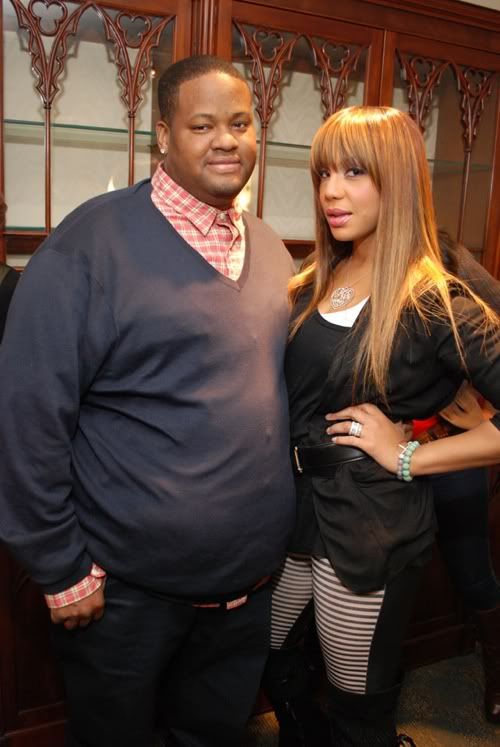 "Braxton Family Values" season 2 pops off November 10th on WeTV.
Video: G Paras Photography