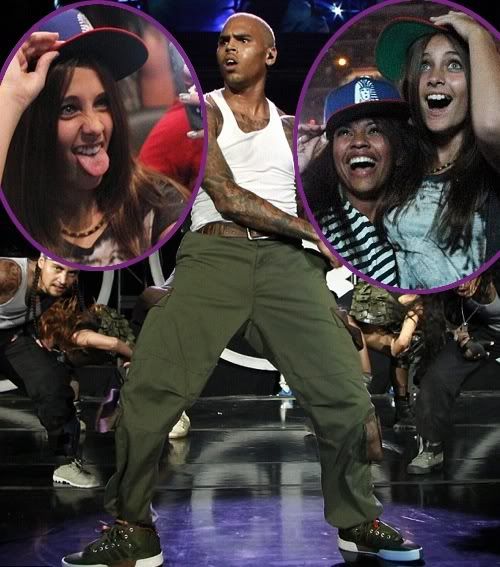 Michael Jackson's 13-year-old daughter Paris just got the performance of her life last night. The uber Chris Brown fan hit the front row of his F.A.M.E. tour concert in L.A. with friends....and lost her mind when he hit the stage. You know, just like every other 13-year-old girl in the sold-out Staples Center.
Pics of Paris stanning out, plus her meeting up with Breezy backstage, inside...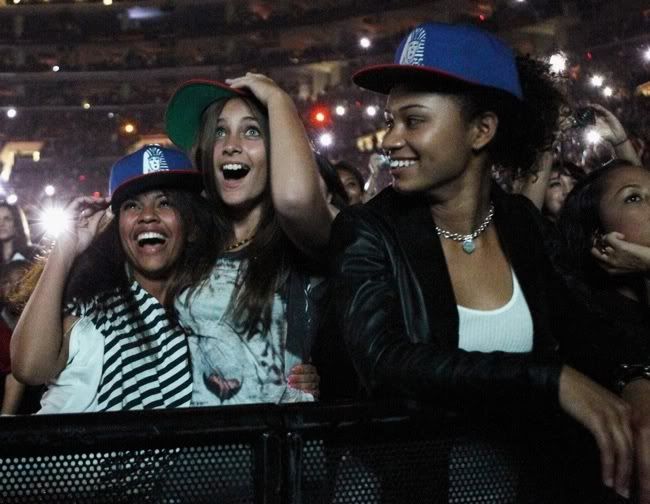 Gotta love when uber famous kids still get excited by something they've been privy to their whole lives. Paris grew up watching her dad, her aunts and uncles, and surely plenty of other legends in the game perform. But just like to any normal teenager, Chris Brown is in a whole other league.
The middle Jackson kid, who is stunning by the way, put up her "heart" signs for Chris as he hit the stage. And she was spotted screaming, singing, dancing, and just in awe along with her girlfriends. Good to see she's not so jaded by the industry and is still just a normal teenaged girl.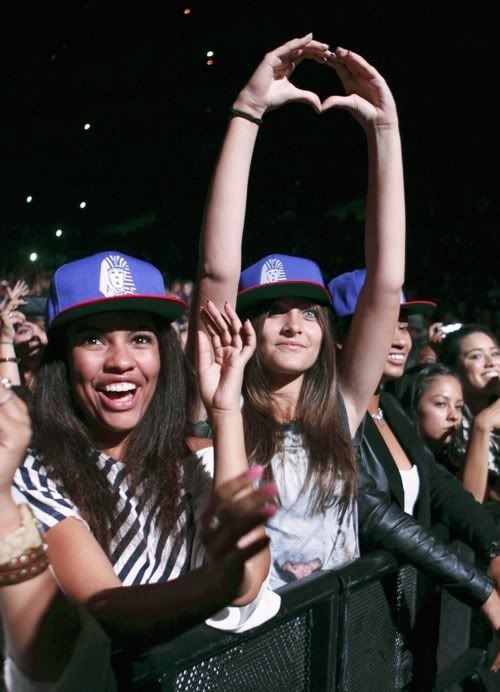 Reportedly, Chris gave Paris and her girls the VIP treatment hooking them up with great seats and even invited them to his pre-show soundcheck.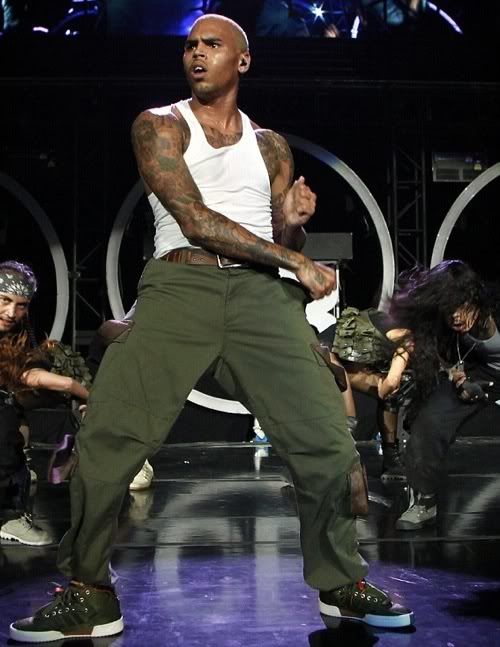 According to the UK's Daily Mirror, Chris had to miss performing at the Michael Jackson tribute concert in Cardiff weeks ago because he wasn't allowed to enter the UK thanks to his criminal record after Chrihannagate. But other reports say it was simply a tour schedule conflict.
Paris also snapped a pic with Breezy backstage and tweeted it saying to Chris:
'AMAZING Show Tonight!! You Were Outstanding!! Blew my MIND!!!! i was in the front & it was just like, mind-blowing!!! hahaha! Amazing, mindblowing, outstanding, crazy, like… indescribable lol.'
Awww. Gotta love the kiddies...