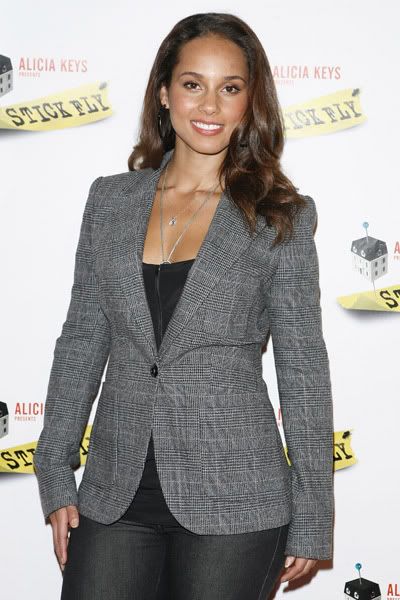 Alicia Keys has been dipping her fingers all the way in the behind-the-scenes lane these days. After directing her own 30-minute segment for Lifetime's "Five" tv movie showing how one particular family handled facing breast cancer, she's now in the producer seat for her new family-oriented Broadway production of "Stick Fly."
Check out pics from today's press day, plus what the play is all about, inside...
Alicia is at the production helm of the Broadway production, as well as composing original musical, of the upcoming play Stick Fly. She and the cast hit Hard Rock Cafe in Times Square this morning to debut their team to the media. Dule Hill, Tracie Thoms, Mekhi Phifer are a few of the actors starring in the play. Alicia said in a statement:
"It's honestly been a dream come true. I love the humor and humanity of Stick Fly, and I'm so excited to be a part of the emotional journey."
She tweeted today: Meeting the press for @stickflyplay with cast and creative team @dulehill, @traciethoms
Ms. Keys teamed up with Director Kenny Leon ("The Mountaintop" & "Raisin In The Sun") and playwright Lydia R. Diamond to put on this production. Stick Fly is about a young woman goes home to meet her fiance's family for the first time on Martha's Vineyard. It focuses around an African American family, but appeals to any human experience.
Here's pics from today's media day:
Alicia kept it polished in dark tailored jeans, pumps and a blazer.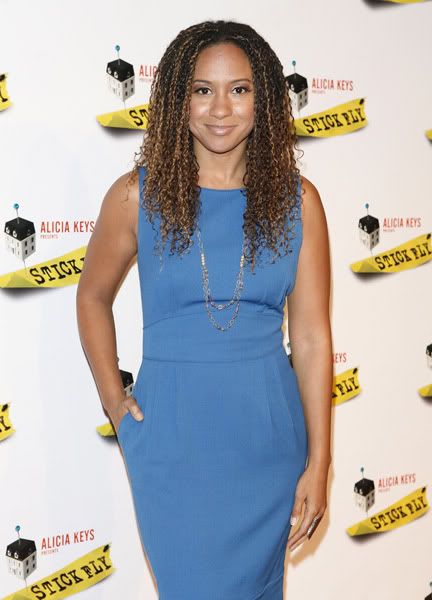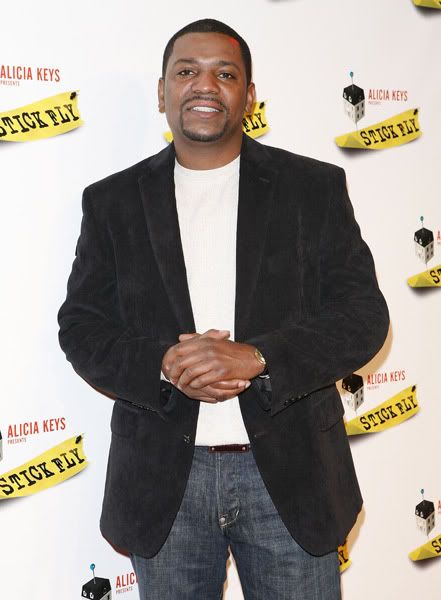 Stars Dule Hill, Traci Thoms, and Mekhi Phifer were there of course.
Playwright Lydia R. Diamond & Kenny Leon posed for pics.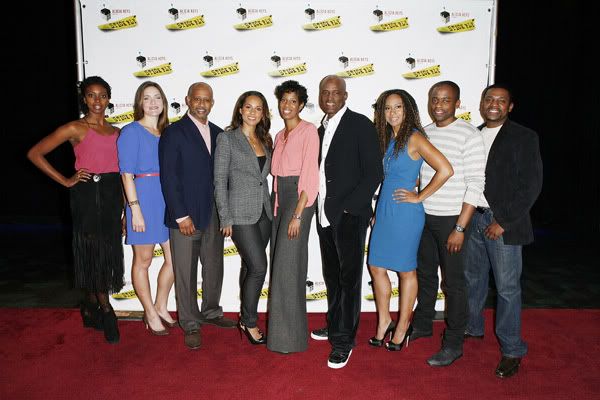 Stick Fly begins at Broadway's Cort Theatre in previews November 18th. And the official opening night will be December 8th.
Photog: Lamparski