COMBS KIDS: Justin Combs Becomes A Football ALL-AMERICAN+Christian Combs Hits The Streets
Oct 08 | by Natasha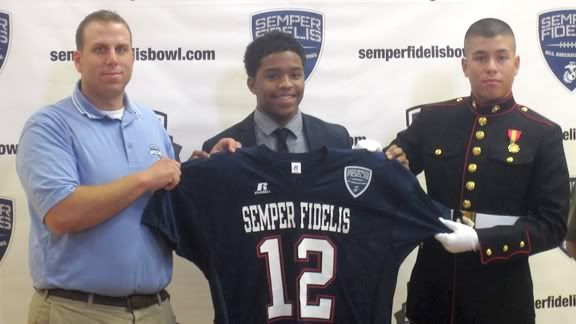 Justin Combs isn't just Diddy's oldest son, the 17-year-old (he turns 18 this December) is also working extra hard at his football game. He's being recruited by the best Division colleges already with scholarship offers, and just nabbed an All-American title. Deets and pics inside on Diddy's kiddies....
Justin's been working hard on the football field for years...making his own name for himself. And now it's paying off. Cutie Justin was just named to the All-American team (pretty big deal in the high school football world), but he hasn't made a college selection just yet. He's a senior at Iona Prep high school in New Rochelle, NY and plays quarterback, kick returner and cornerback::
"It's just a dream come true. I dreamed about this when I was younger and now I don't even know what to say about it. I'm just living my dream. All my hard work has paid off. I sacrificed my whole summer just to get better. I worked with professionals to improve my game. If you want something so badly you will do anything for it and I want this more than anything."
And his coach Vic Quirolo said about his work ethic:
"I remember one time Justin told me that he flew out to Texas, for a whole week, just for speed training. He is extremely dedicated, it's great to see. I thought that it wasn't until last year in the middle of the season he really came into his own. That was his breakout point. But you could always tell he was an athlete even as a freshman."
Only 100 kids nationally were selected to play in the televised All-American bowl on Chase Field in Phoenix, AZ, January 3, 2012. Congrats Justin!
Meanwhile, Justin's little bro Christian Combs was spotted out in L.A. chillin' with his bodyguard yesterday: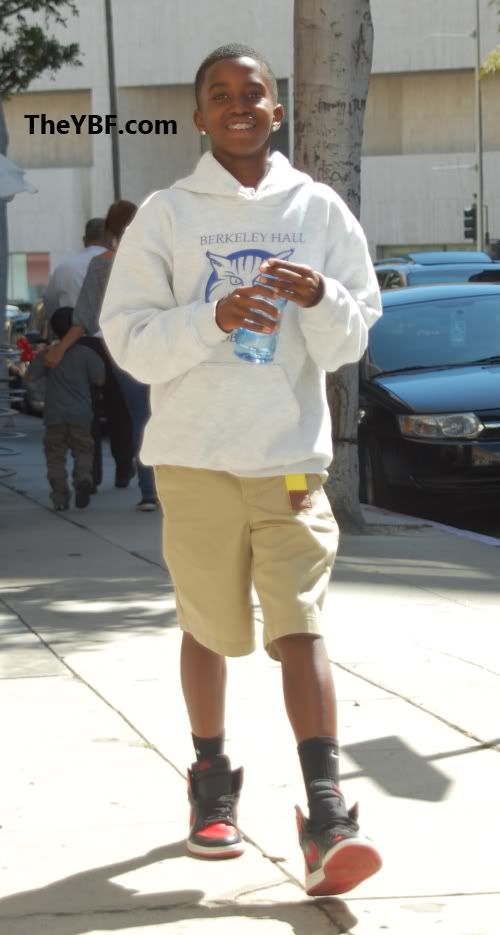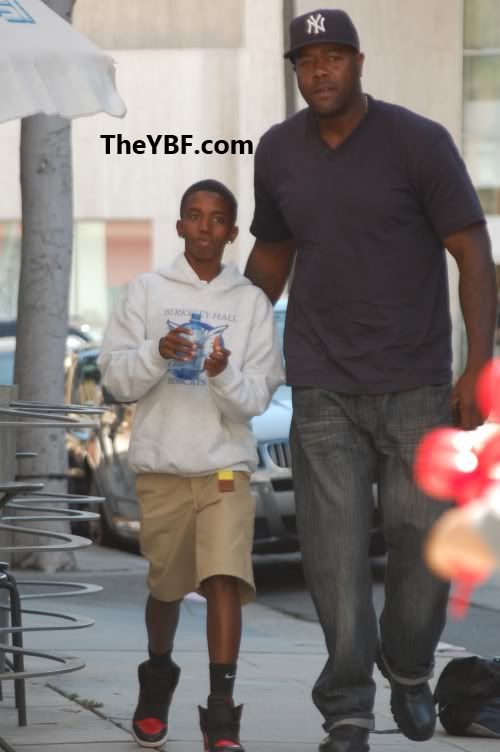 Looking JUST like his daddy....
Photos via SPLASH/ESPN