BLACK CARPET PICS: Celebs Roll To The 2011 BET Hip Hop Awards
Oct 02 | by Natasha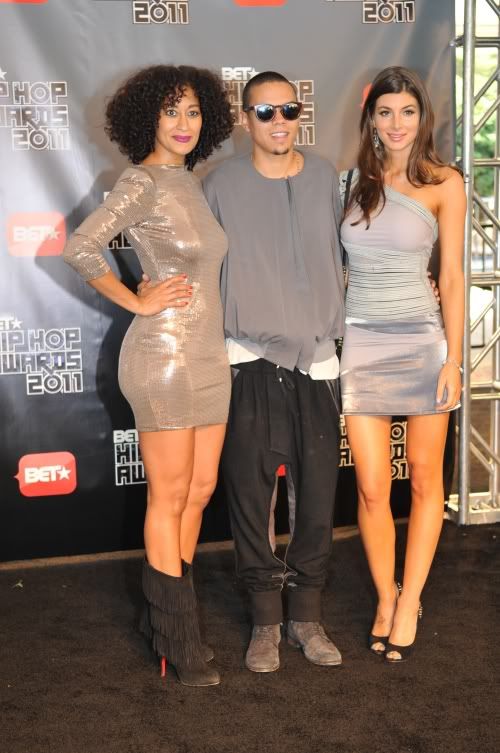 TheYBF.com hit the Black Carpet for last night's 2011 BET Hip Hop Awards. And trust us, you didn't miss a damn thing if you weren't there. But as always, we've got you covered on who hit the carpet.
Egos were big, outfits were horrible. The usual. Check out our photog Derek White's pics inside....
We won't spoil things in case you're planning on watching and tell you who won what (these Awards are taped). But we do have a few spoilers at the end of the post about who performed. Now for pics rom the somewhat disappointing black carpet at the Atlanta Civic Center.
The gorgeous Tracee Ellis Ross hit the carpet, of course, to pub her upcoming BET show "Reed Between The Lines." She rocked a silver 3/4 sleeve soft shimmering mini dress. And posed it up with her actor brother Evan Ross and his girlfriend.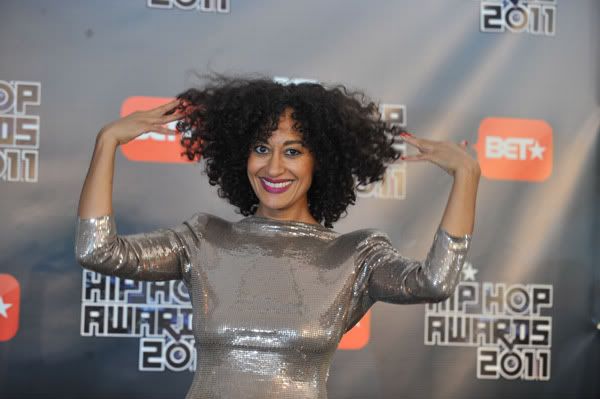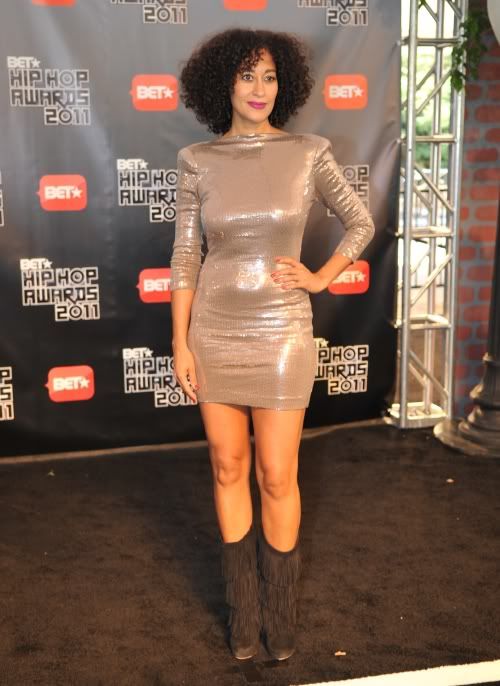 Love the hair, hate the choice of fringed Louboutin boots with this dress. Actually not loving the dress either. Cheapens her usual chic and polished look.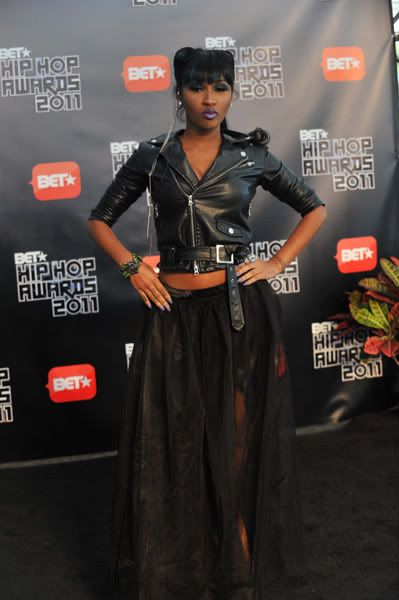 Diamond thought Halloween came early in this all black look.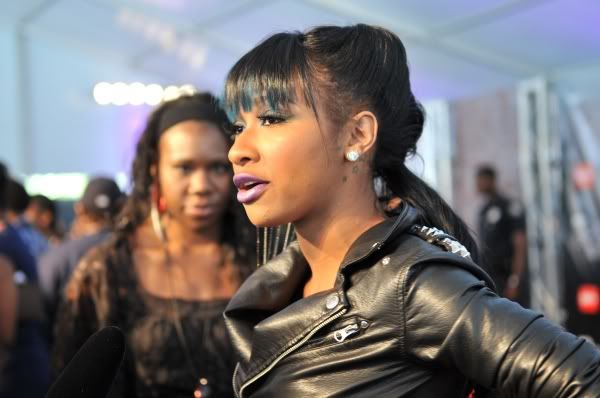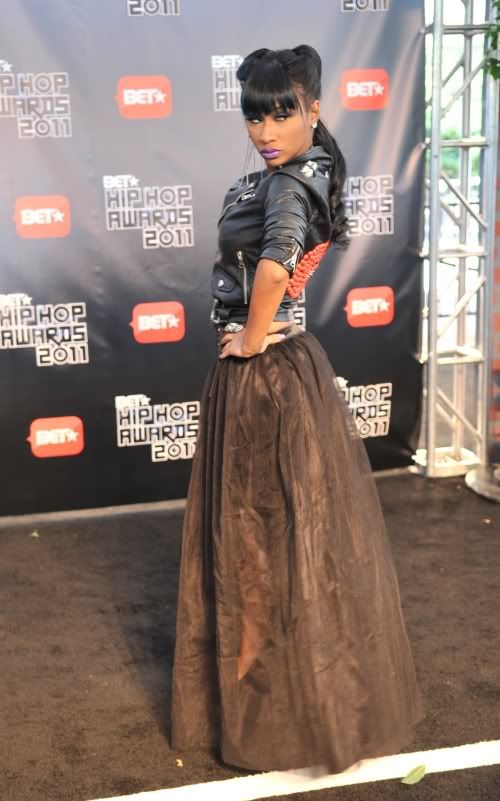 Not sure what she was going for....but this AINT IT. A cheap taffeta/chiffon mix of maxi skirt with a cropped black leather jacket with red embellishments on the back and this blue tipped hair....and dark makeup....I just can't.
She kicked it with Fantasia's ex Young Dro.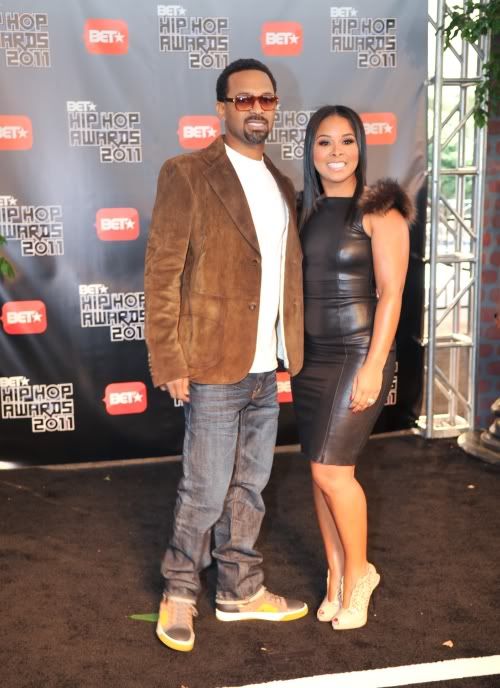 Host Mike Epps hit the carpet with his wife Michelle. Not loving this dress for her either but she's one of the only people who classed up the joint a bit.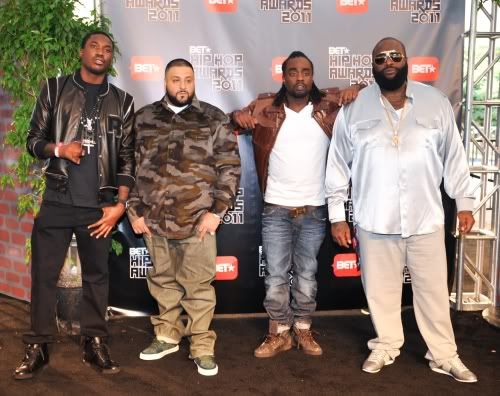 Rick Ross, DJ Khaled and the Maybach Music Group folks hit the carpet together.
Shawty Lo rolled to the event looking pissed off. Was this on purpose?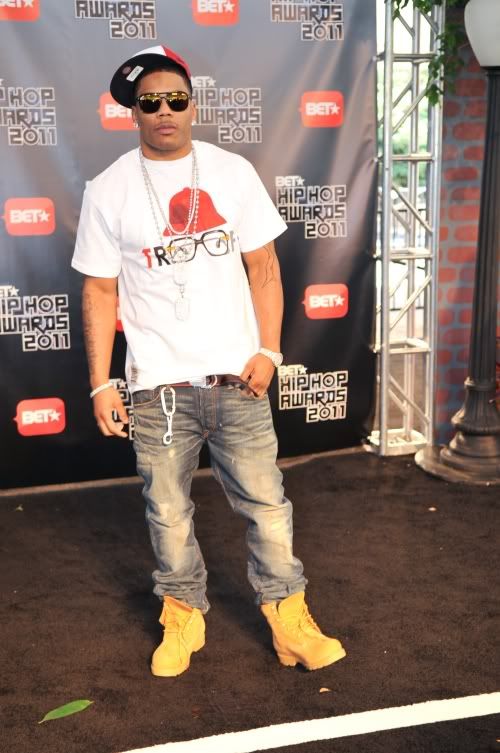 Oh Nelly....
Oh really El Debarge? Ok.
Da Brat hit the carpet in VERY good spirits (if you catch our drift).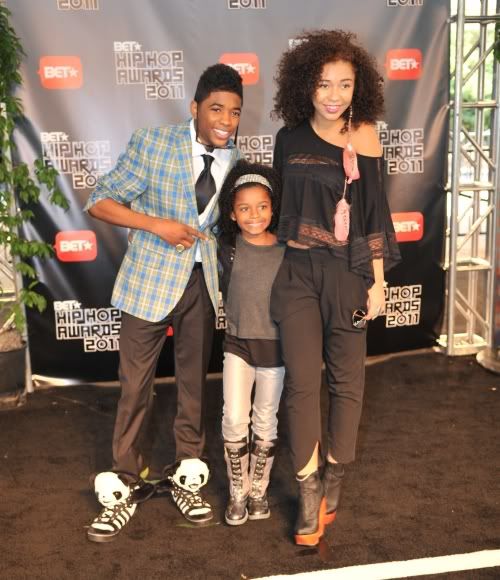 The "Reed Between The Lines" kids (l-r) Nadji Jeter, Zoe Hendrix, and Zoe Soul made an appearance.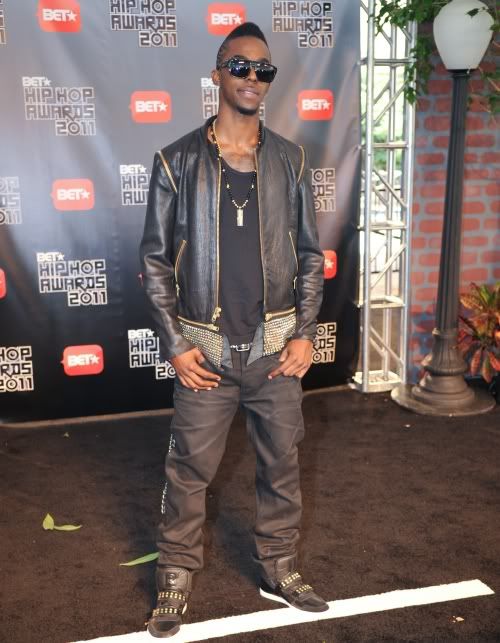 Roscoe Dash looked his usual.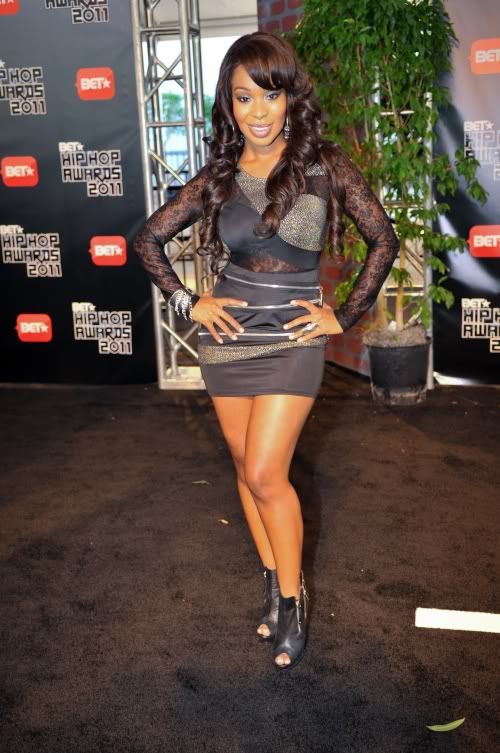 Still trying to figure out why Porscha Coleman hits every single carpet known to man.
Award recipient LL Cool J was there with his wife Simone.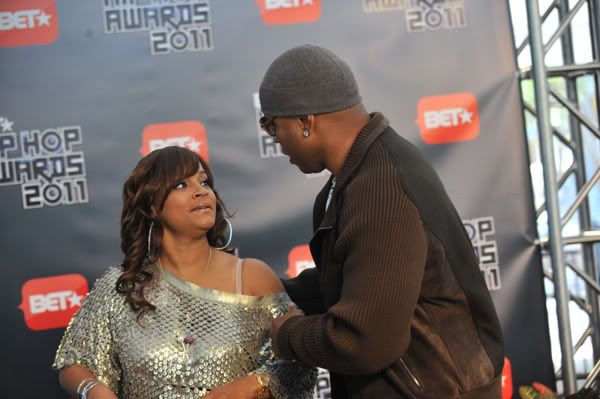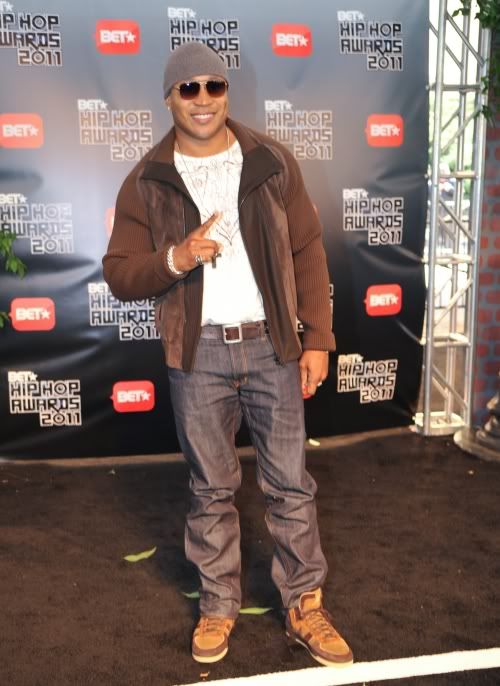 He received an IAMHIPHOP award last night.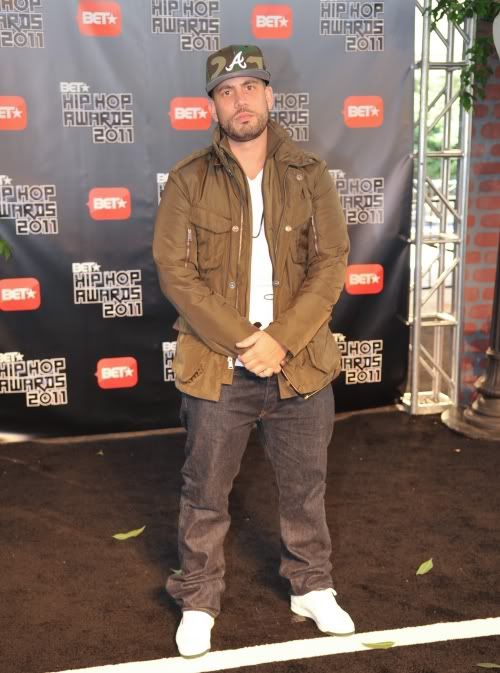 DJ Drama was there.
Twista hit the carpet.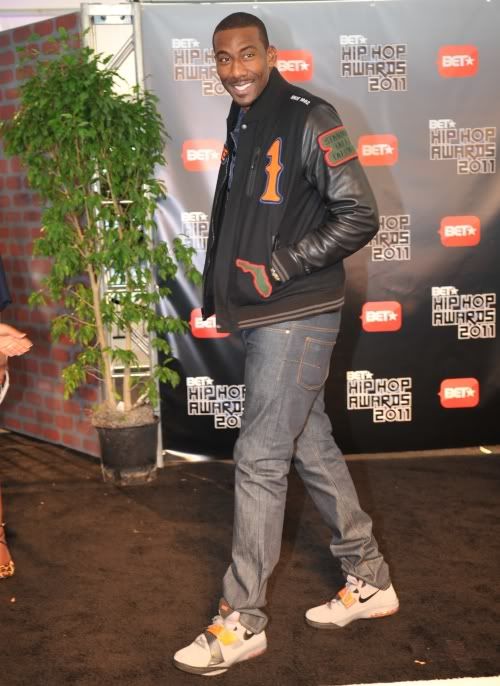 Amar'e Stoudemire found his way to the ATL for some reason.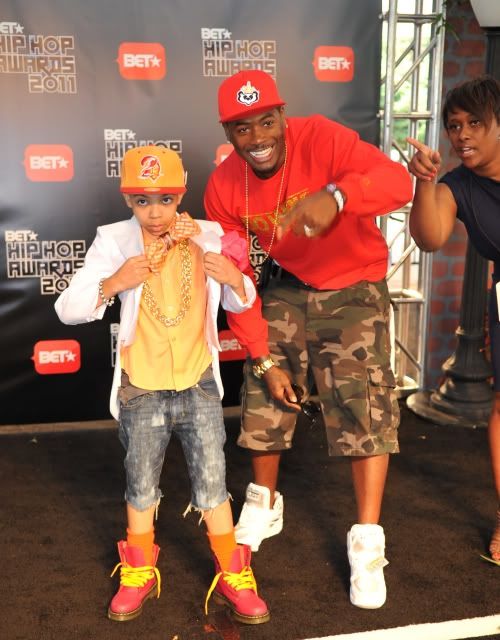 Toya's hubby Memphitz was there on the carpet.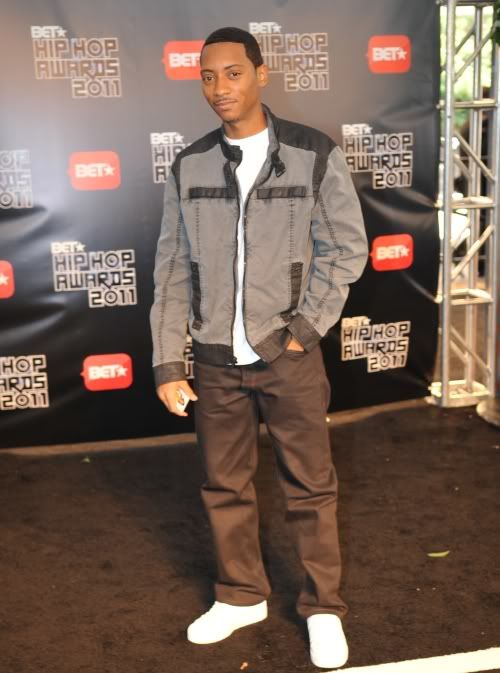 Barry Floyd/Tee Tee was there.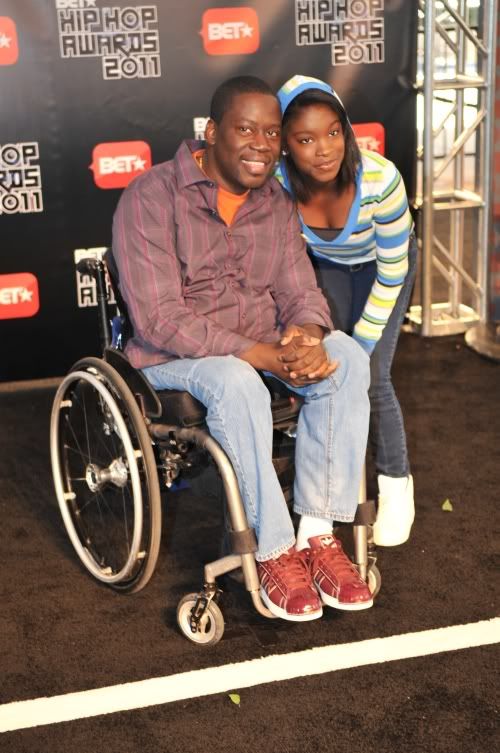 Daryl Mitchell hit the carpet last night.
Jeanette Jenkins rocked a cute black cocktail dress for the ocassion.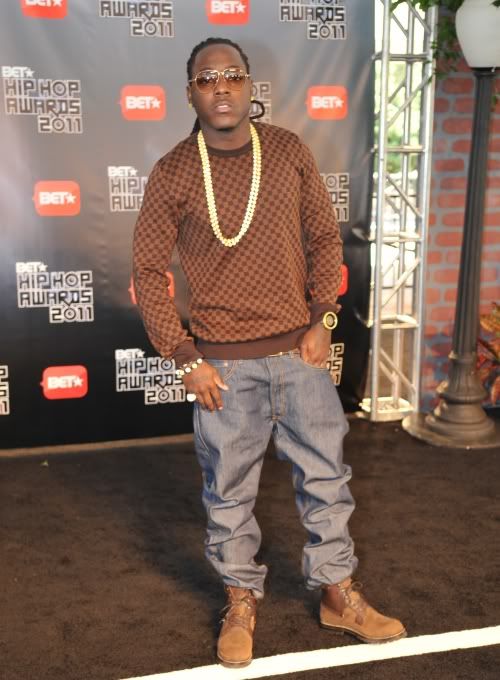 Not the whole Louis Vuitton Damier sweater and gold chain Ace Hood...
"Reed Between The Lines" co-star Malcolm Jamal Warner was there.
Busta, Spliff Star, and all their homies hit the carpet: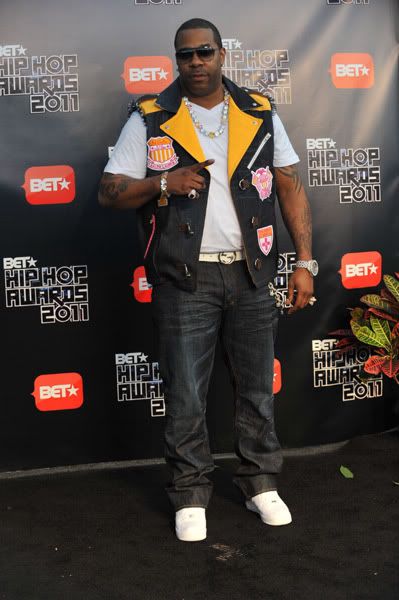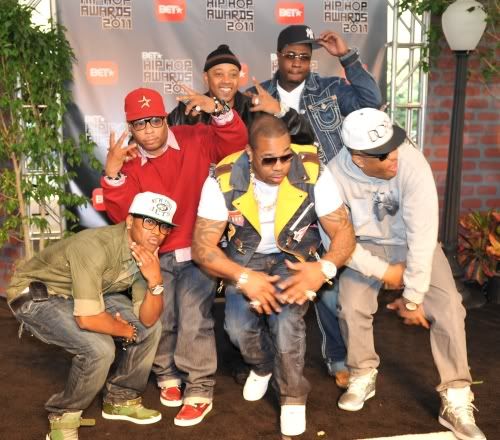 Feel like they just snapped a high school homecoming pic..
And Webbie made an appearance looking like he just stepped out of cell block D.
SPOILERS: Here's a glimpse of who performed:
Opening Performance by Jeezy who brought out T.I. (Crowd went nuts.)
Lupe Fiasco with a live band. (He went Rock & Roll with a moving performance, but slightly weird.)
Wiz Kalifah (Half naked while performing as usual.)
Heavy D did a medley of his old songs. (Had the place on fire.)
Rick Ross, Wale, and the MMG performed.
LL Cool J was the I AM HIP HOP recipient. (He gave the an amazingly profound acceptance speech in the form of a poem. And challenged artists to think outside of the norm & reach for greater heights.)
Photogs: Derek White ; Moses Robinson