REALITY CHICKS: "Basketball Wives: LA" Chicks Spend Some Dough On Shoes
Sep 06 | by Natasha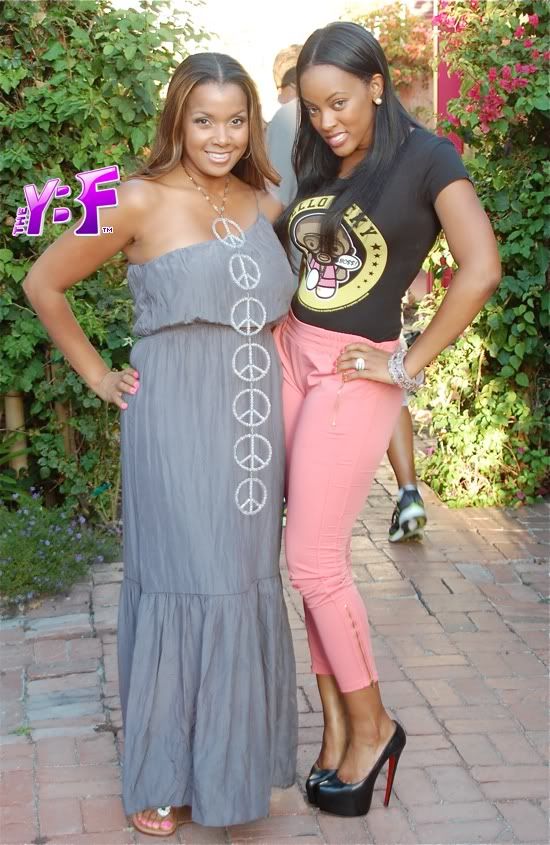 Just in case you thought the girls had their feathers ruffled after the first two hair pulling, punch throwing, name calling episodes aired, they're showing you what their true first priority is: Shoe shopping.
"Basketball Wives: LA" castmembers Laura & Gloria Govan, Malaysia (1 of only 2 wives on the show, Jackie Christie is the other), and Imani were all spotted at Positano Footwear in Los Angeles over the Holiday weekend. And with fellow castmembers Kimsha, Tonya and Draya unsurprisingly missing. Pics inside....
Malaysia (we admit it, we love her dammit) in her blush pants and tee and Imani (like her too--mainly for her boldness for semi-calling Draya out) in her grey maxi dress snapped some pics during their shoe shopping spree recently.
Guess Imani decided to pull a switcheroo with her clothes as well.
And sisters Gloria and Laura were also spotted along for the shopping trip: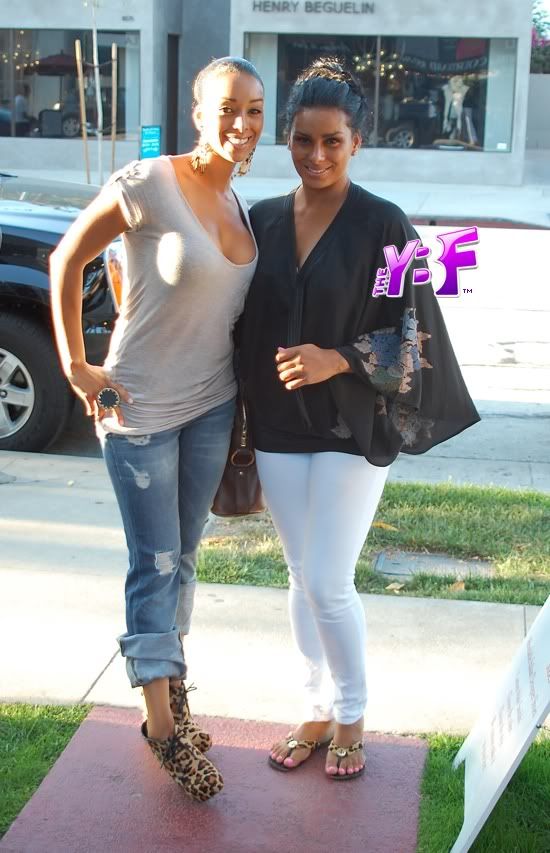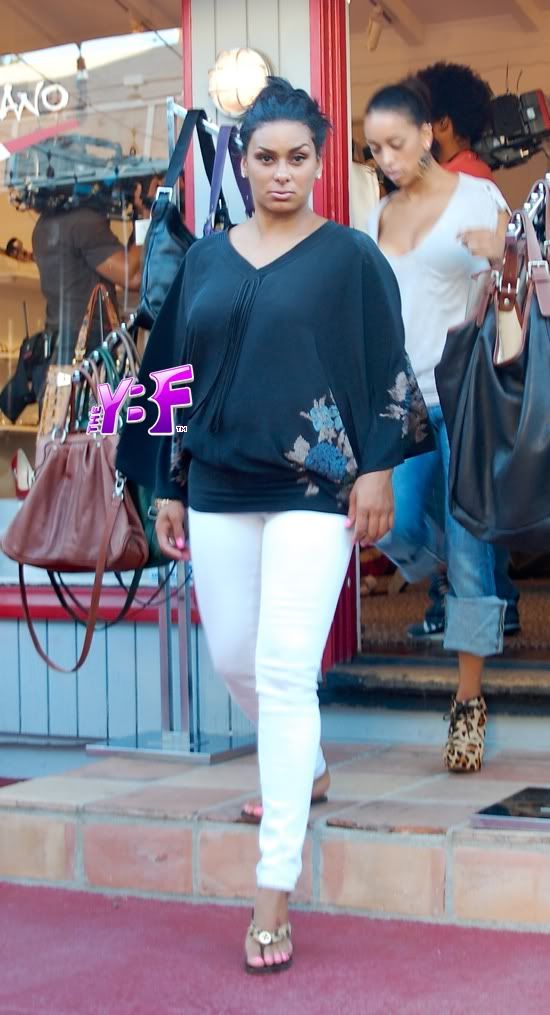 Both Laura and Malyasia recently had kiddies by the way. Still mad they were duking it out on a rooftop. But glad they kissed and made up on episode two.
Speaking of last night's second episode, here's a clip of where Imani called Draya worthless (now that was mean) during a "passion party":
So clearly Imani knows something the other girls don't about Draya. Is it the fact she's messed with a lot of ballers and celebs? Or is Draya's baby daddy someone surprising? Does she know about Draya being charged with child neglect while she went off to perform her stripping job that she says she's not ashamed of having? Or did Draya get it in with somebody's husband/ex? I'm going with the latter. SPILL IT IMANI....
Pics via INF