No Separation For Will & Jada, But Are They Suffering Marital Troubles?
Aug 24 | by Natasha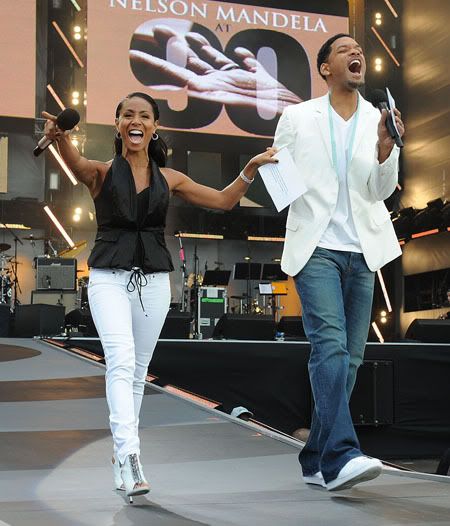 Where there's smoke, there's fire. Yesterday, Will & Jada Pinkett Smith shot down rumors that they were filing for separation and that they were headed for a split. But more sources now say that even though the separation papers haven't been filed yet, there's indeed trouble in paradise.
Deets inside....
The paperwork may not be filed and there may not be anything official...yet. But folks close to the Smiths are saying the couple is indeed suffering through some problems. And their marriage is at risk. According to TMZ:
Will Smith and Jada Pinkett Smith are having significant problems in their marriage, but they have NOT made a decision to separate ... at least not yet -- this according to sources connected with the couple.

We also asked our sources about the somewhat curious statement from Will and Jada, that their marriage is "intact." Specifically, why didn't they go the more traditional PR route and say they're still in love and committed to each other? Our sources privately said, the language was carefully constructed.
The powerhouse duo will also be taking a vacay soon with the kids.
Honestly, I wouldn't be surprised if they were going through a bumpy place. It's not that shocking. ALL relationships--friends, family, lovers--go through those times. So hopefully they can just continue make it work.
By the way, the couple also shot down rumors yesterday that Marc Anthony (her "HawthoRNe" co-star) and Jada were involved in an intimate relationship of some sort.