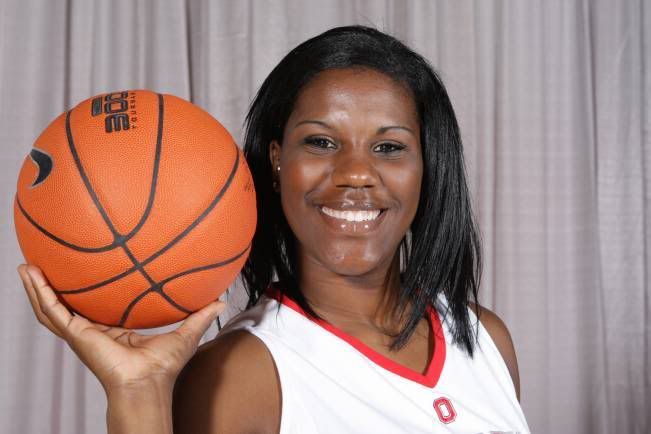 Former Ohio State baller and 2011 LA Sparks rookie Jantel Lavender was accused of a "flagrant foul" off-court recently as her ex-boyfriend said she smashed his balls and left him in throbbing pain. Wonder what he did to get her so pissy. Get the deets inside...
During a recent altercation with her ex-boyfriend Adam Ashley, LA Sparks rookie Jantel Lavender is accused of kneeing Adam in the groin so hard that he was left "throbbing from the pain." According to legal documents obtained by TMZ, Adam "...obtained a temporary restraining order against the 6'4" athlete two weeks ago ... claiming he's been "in hiding" ever since a July 5 altercation where Lavender allegedly grabbed a knife and threatened to kill him."
But the alleged abuse doesn't end there. Adam claims Jantel, "grabbed my head and slammed it into the wall. She grabbed my neck and was choking me."
According to his reports, these incidents are part of a pattern of abuse as he says Jantel also choked him in June.
Asked about the earlier altercation he said,
"While I was grabbing for her hands she kneed me in the genital area. My private area was throbbing from the pain."
For now, Jantel has been ordered to stay at least 100 yards away from Adam until their August 30 court hearing. But not to be outdone, Jantel filed her own restraining order against Adam saying he attempted to punch her during a recent screaming match.
Well this is an interesting twist to the the typical aggressive-athlete-battered-lover sagas. Drama for ya mama....