READY FOR LABOR?: Preggers Fantasia Ordered To Be On BED REST
Aug 18 | by Natasha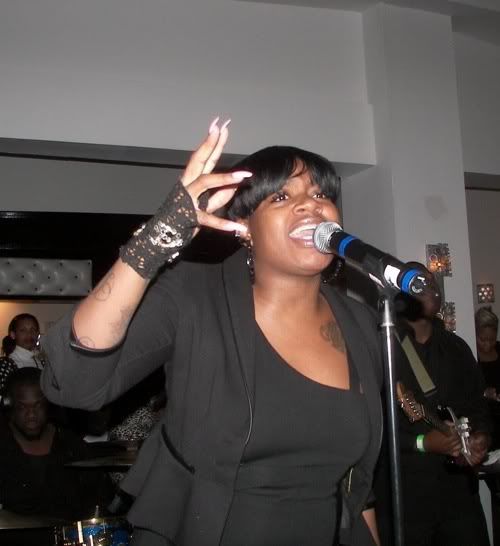 Doctor's Orders! Fantasia has officially been put on bed rest. Which means she's had to pull out of her latest scheduled performance gigs. Deets on what's going down inside...
Singer Fantasia officially confirmed her pregnancy last month during a performance for the opening of an apartment complex. And we had already been speculating for several weeks before that her belly was protruding more than usual.
So she seems to be gearing up for labor soon. But she's been ordered to be on bed rest by her docs.
Fantasia was scheduled to appear and perform at the Bronner Brothers International Hair Show this Saturday night in Atlanta. But the company posted a Facebook message saying she had been replaced by Kelly Price, thanks to "doctor's orders:"
New Update: Due to medical conditions, Fantasia has been placed on bed rest and will not be performing at the show. However, the lovely and talented Kelly Price is now scheduled to be the headliner for Saturday evening.
Baby on the way!