Beyonce Covers The September 2011 Issue Of InStyle Mag
Aug 16 | by Natasha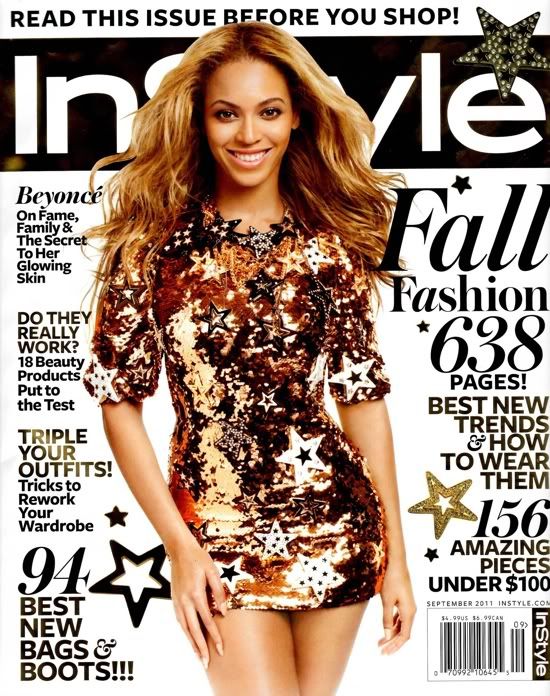 Beyoncé is all a-sparkle for the cover of InStyle magazine's upcoming September issue. The "Countdown" singer nabbed one of the most coveted cover months of the year. And she's donning a hot gold Dolce & Gabbana starry mini dress and necklace for the occasion.
We've got more pics, highlights about her friendships and family, why her free time is so important, and behind-the-scenes footage inside....
The sultry photoshoot was done by photographer Michelangelo Di Battista for the September 2011 issue of the mag. In the pic above, Bey's rocking a Dior fox fur bolero, a OMO Norma Kamali swimsuit, a printed Robert Cavalli scarf, a Stephen Dweck cuff, and animal print and bold colored Ernesto Esposito heels.
And the girl who's trying to run the world with her new album, sold-out concerts, new perfume Pulse, and preparing to start a family, is looking all kinds of fabulous in her cover shoot.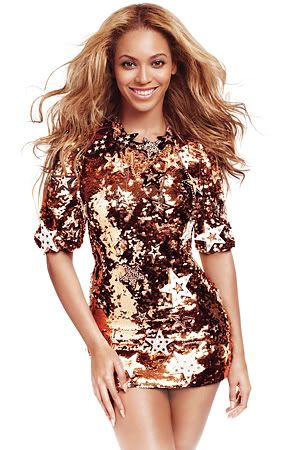 Here's a few highlights from the interview...
On whether she has regrets taking so much time off since the last album

"I sacrificed so much as a kid and as a teenager. I have no regrets because my job kept me focused. When you're young—18 or 19—you have the energy and drive. That's the time to work as hard as you can. Now I'm a woman, and because I gave it my all, I can focus on my marriage. I can decide I want to have kids. I can be the mother I want to be and dedicate myself to my children."

On her gulty pleasures during her free time

"In my free time I prefer to do nothing but sit on the couch and watch TV. I have to confess that my guilty pleasure is Jersey Shore."

On why girlfriends are so important (she said the same thing in her Bazaar interview)

"I am a girl's girl. Women who don't have female friends scare me. I love my friends, and I love sitting with them and listening to their stories."
The issue hits newsstands this Friday. And you can check out the behind the scenes footage below in the meantime:
The intro is done by Beyoncé's publicist, Yvette Noel-Schurre, and then the shots of Bey's dresses and shoes and everything in between is enough to make a fashionista loose her mind.