PICS & VIDEO: Beyonce Kicks Off SOLD-OUT 4-Nights-Only Concerts At Roseland Ballroom
Aug 15 | by Natasha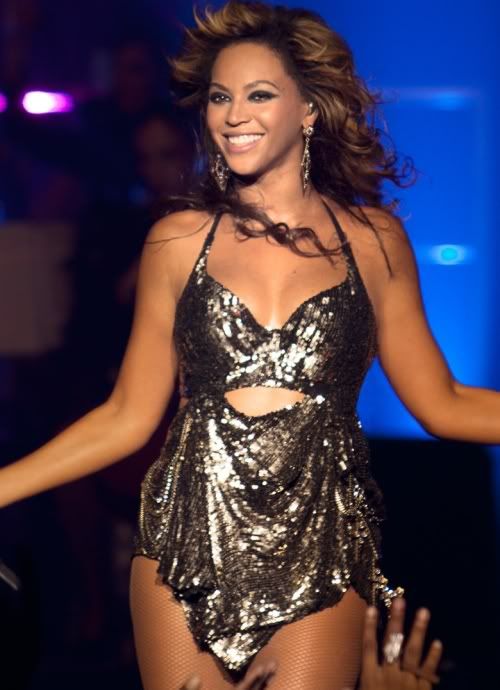 If you couldn't get tix to one of Beyonce's New York concerts at Roseland ballroom, you're not alone. The "Best Thing You Never Had" singer kicked off her first of 4 nights of fabness last night to a sold out, standing room only crowd. And if you weren't one of the many there, we've got pics and video inside....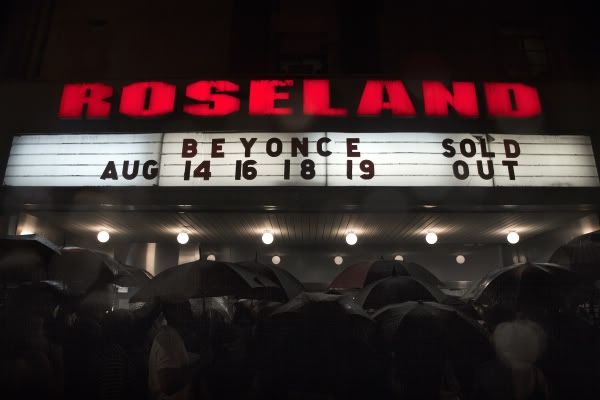 The stormy NYC weather didn't stop the stans last night. Bey performed her entire 4 album (and a few of her past hits like "Irreplaceable & "Single Ladies") for the lucky ticket buyers. And even got some pre-concert words of encouragement from her hubby Jay-Z, who was partying down in Miami last night at LIV to promote Watch The Throne.
Jay told Power 99's Lorenzo Thomas yesterday that Beyonce is "the second coming" of Michael Jackson. *hiding from jungle-like e-fight that's about to pop off because of his statement* He said the hard work and dedication she puts into her shows makes him want to work harder at his craft. PEEP THE AUDIO HERE where he starts gushing about his wife around the 9:50 mark.
More pics: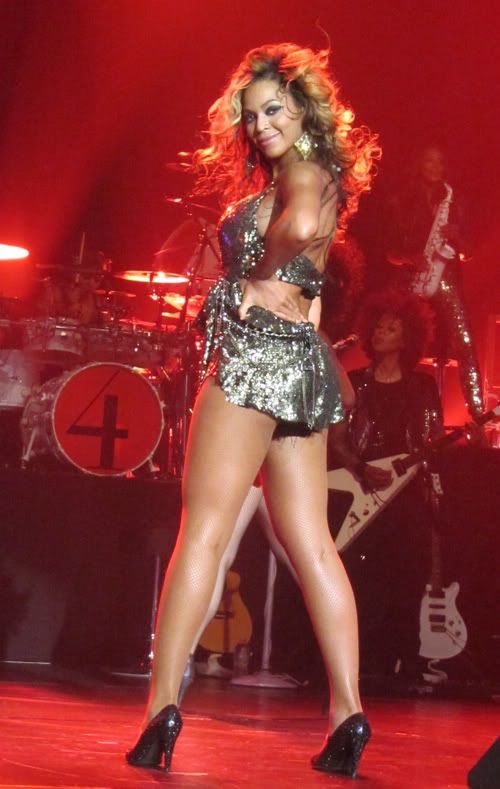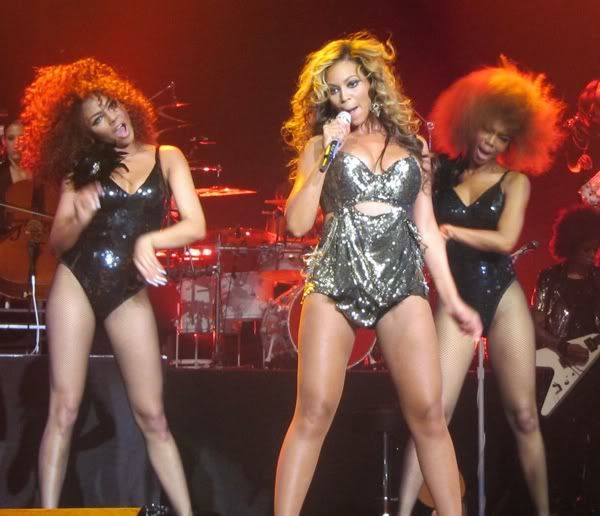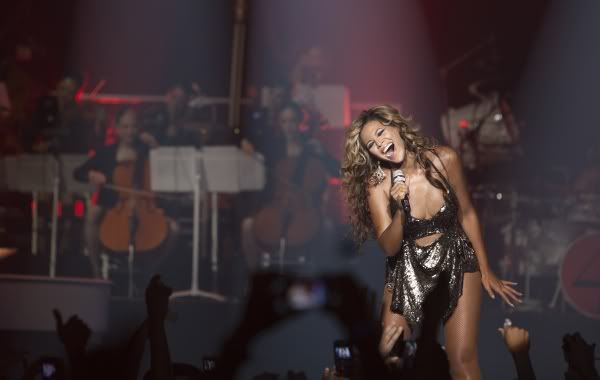 Beyonce rocked a sparkling gold slight midriff baring mini front-angled dress by Tina Knowles, paired with her fishnets and signature blonde & brown curls. Fab.
Here's video of her "Best Thing You Never Had" performance:
"Countdown":
"I Was Here":
Photog: Myrna Suarez/SPLASH