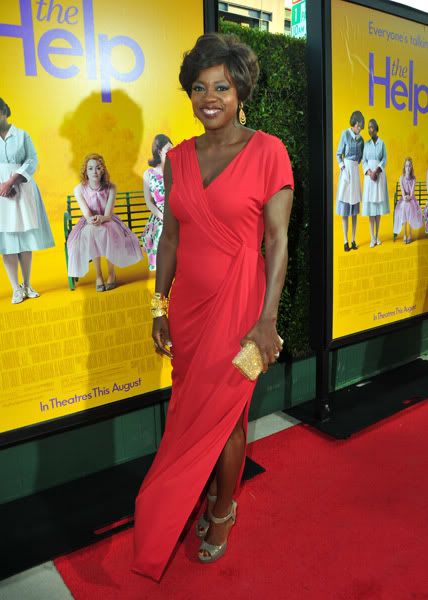 Even though Rise of the Planet Apes is still taking over the Box Office, The Help didn't just come in with no bang. Viola Davis & Octavia Spencer helped The Help grab the #2 spot raking in millions of dollars.
Deets inside....
Apes is still at the #1 spot. But after its Wednesday opening last week, The Help made a hefty amount of dollars to nab the #2 spot.
Over the weekend, the tear-jerker movie that tells a story from the point-of-view of the maids of a priviledged white young woman's household in the 50's-60's, made $25.5. And since its Wednesday opening, a cumulative $35.4. And they got these numbers even with opening in 1100 LESS theaters than Planet of the Apes. Fab!
There's already Oscar buzz surrounding the movies' stars, including Viola Davis & Octavia Spencer.
And coming in at #3 this weekend was Final Destination 5, starring Angela Bassett's hubby Cortney B. Vance and the Belize-born Arlen Escarpeta. And it raked in $18.4.
Congrats to the YBFers taking over the big screen this weekend!