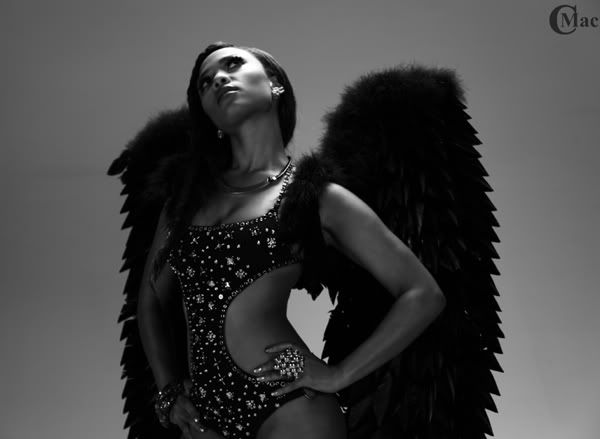 We're not too sure who's sponsoring her or all these videos for Teairra Mari, but she looks pretty nonetheless in her newest one. We've got pics of T-Mari's angelic video shoot for "That's All Me" ft. Rico Love, plus a sneak peak at the "Basketball Wives 3" reunion.
Check it inside...
Teairra Mari shot a video with The Core Dj's for "Tony Neal Presents Teairra Mari Ft Rico Love", "That's All Me." It seems like we never get to see the finished product of these vids...but here goes: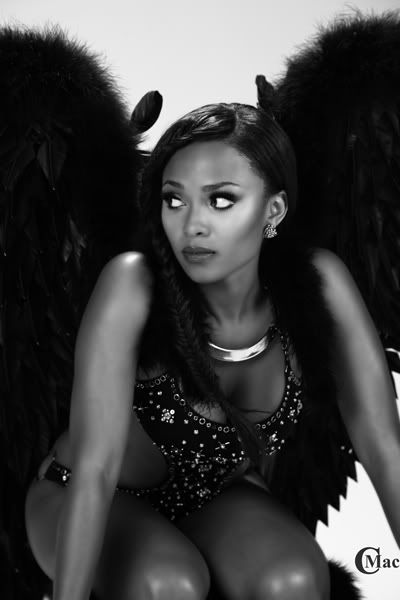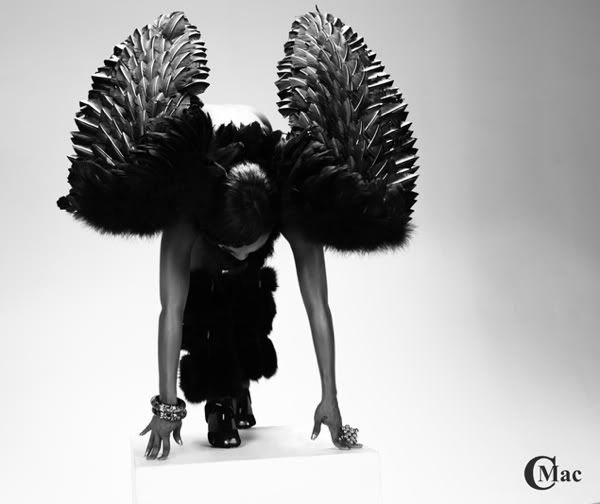 She gets hot in angel wings and a cut out bodysuit for the video: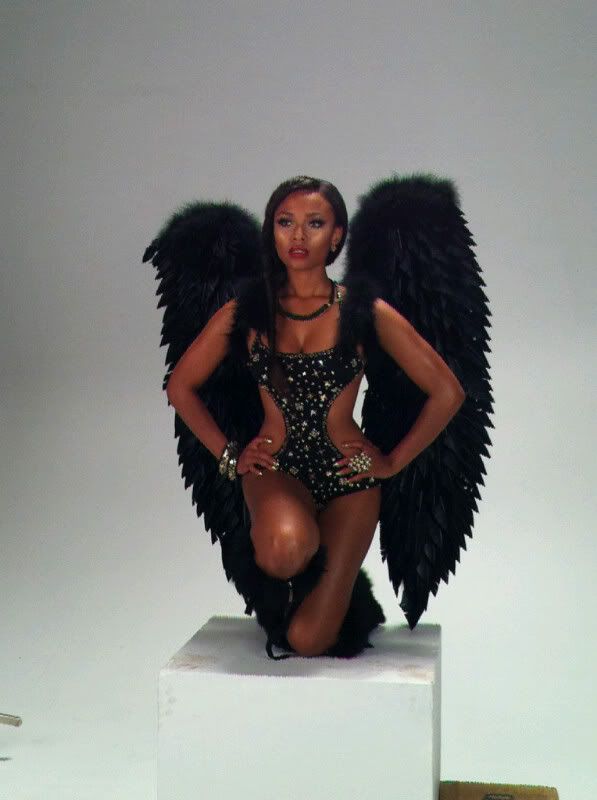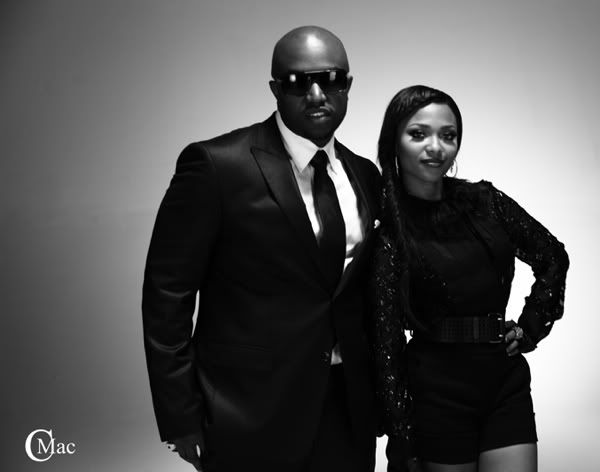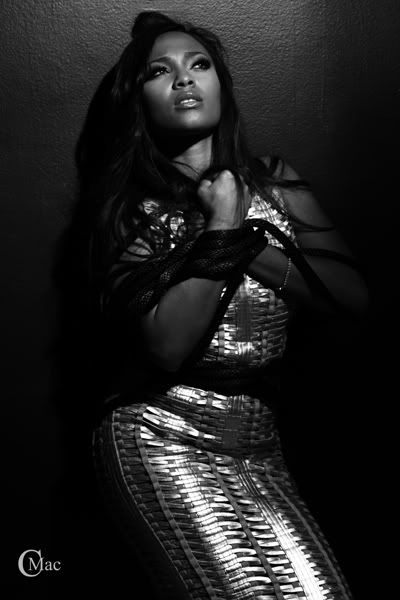 I see everybody's rocking this Herve Leger woven dress after Tika Sumpter rocked it at the BET Awards. (Check out Evelyn rocking it as well below in the "BBW" clip.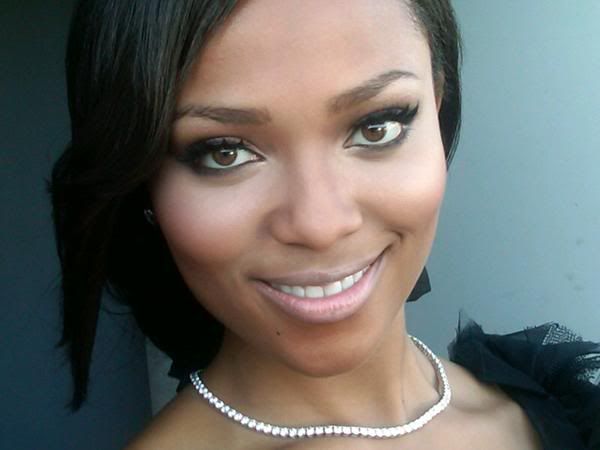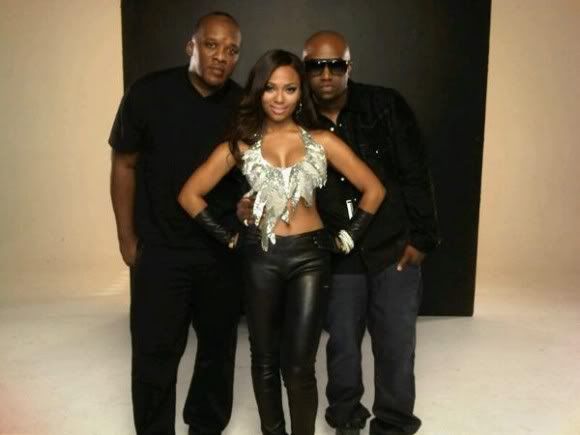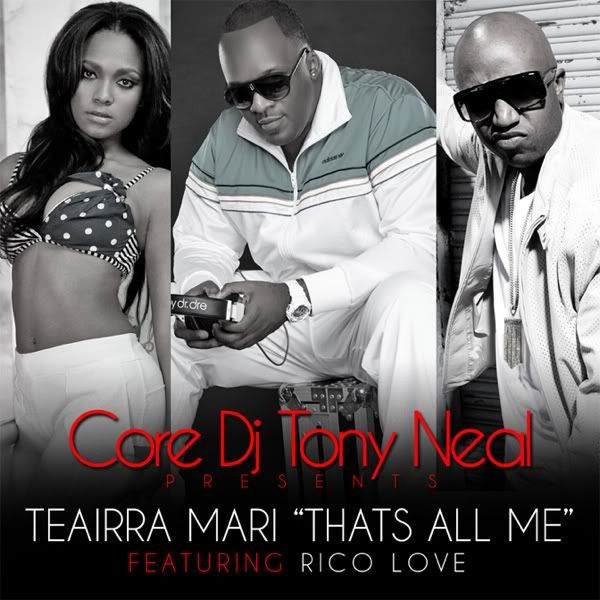 Alrighty.
And its time to gear up for the "BBW 3" reunion show. Part 1 airs tomorrow night, and host John Salley (still don't understand why he hosts these things) and the ladies are talking about Jen's divorce, Royce is back with the sassiness, and Meeka tries to clear up her relationship with the "ladies." Suzie, Royce, Tami, Jen, Evelyn, Shaunie & Meeka are all hitting the stage for the drama.
Sidenote: Why is it everytime Royce calls out Evelyn or Jen and nails them on their lie or fakery, they act like they all of a sudden can't hear? If you're such a bad bish SAY SOMETHING! Sigh. Nevermind. Basic is as basic does. This is why I can't watch this ish...