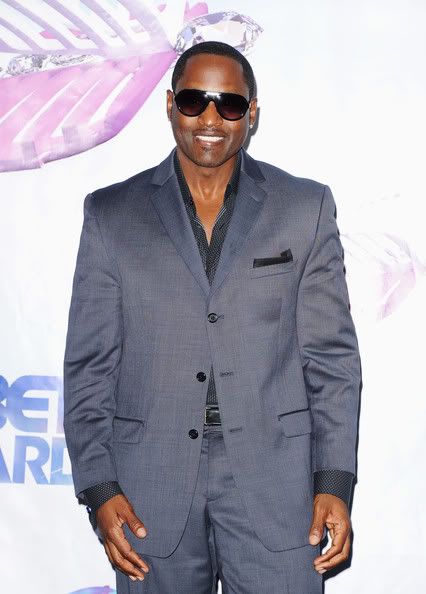 Johnny Gill is back in the news. But not for his new album. Find out why the owner of his record producer is suing him inside...
Singer Johnny Gill is being sued by his P.O.ed record label owner who says he has been talking trash about her on Twitter.
Ira Dewitt, CEO of Notifi Music Group (Johnny Gill and Ginuwine's record label), who's also the wife of St. Louis Cardinals owner Bill DeWitt, says that Johnny accused her of leaking one of his records and called her "f**king nuts."
The drama originated between Ira and Johnny when a "demo" record called "Might Cry" featuring a duet with Johnny and Q Parker of 112 (produced by Tank) leaked. A source close to the situation said Ira purchased rights to the song from Tank a long time ago.
In response to the Twitter comments, Ira filed a lawsuit on Thursday with the L.A. County Superior Court claiming that Johnny's statements about her being "deranged" and "f**kng nuts" are going to defame her and hurt her business. She is suing for unspecified damages and to stop Johnny from making comments about her on Twitter.
Outside of his comments previously made on his Twitter account, Johnny has not responded to the lawsuit.
But he has said (@realjohnnygill),
"I hear you bro, this is how I feed my family and when some puts out unfinished product that don't represent who I am and my brand it effects how I feed my family as a man you don't mess with how o feed my family feel me?"
And as far as the coincidence being a leak, he directed a comment at Ira saying,
"I've been in this game 30years it's not a coincident trust me bro, a bully will pick on you until you fight back..."
If you want to hear what the fuss is about, listen to the track below. But be aware that Johnny says his vocals are unfinished:
Here we go....