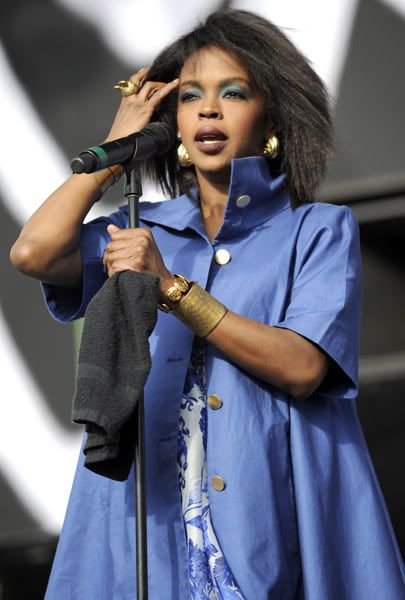 Now that she's back on tour, let's hope Lauryn Hill don't need any new band members because one former employee is suing for owed money AND her alleged verbally abusive ways! Get the deets inside and find out why Katt Williams got kicked off stage at a gig last night.
We've heard rumors before of Ms. Hill's diva antics. But supposedly her band gets treated like trash by her as well. Thanks to her eccentric superstar behavior, Ms. Hill's catching a lawsuit from a member of her former backup band.
Jay Gore, a professional guitar player, is suing Lauryn for thousands of dollars he says he wasn't paid for her 2007 European tour. But the lawsuit gets more interesting when he talks about her verbally abusive behavior backstage.
Jay says Lauryn's diva behavior was "...the type of behavior for which she had gained public notoriety which contributed to a hostile work environment."
He said that after their concerts, Lauryn would,
"....demand that the musicians and road support personnel attend meetings where she would engage in a person-by-person critique and berating."
During one incident, he claims,
"...Hill made a statement in front of the tour personnel to the effect that 'I can't believe I am paying you fools, you should be paying me.'"
Funny....you'd think Lauryn would be a little more nurturing, based on her music.
So for all of that abuse, Jay wants $20k. His lawyer, Nicholas Andrea, told TMZ,
"We believe there are other musicians who have been mistreated by Ms. Hill in a similar manner who are reluctant to stand up for their rights and this lawsuit gives them a voice as well."
Hmmm.....I wonder if this will give other "abused" artists the courage to speak out.
And guess which comedian got drunk at the club?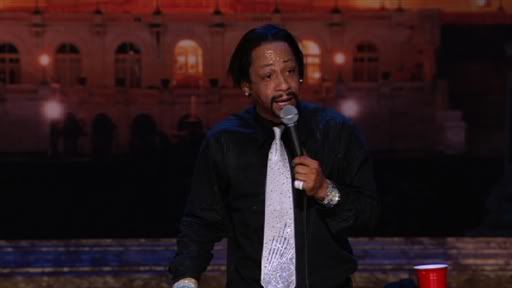 Yeah that wasn't hard. Katt Williams drank his way out of three-paying gigs when he was kicked out of his OWN 8pm show at The Improv in Ontario, CA, last night. He was banned from the 9:30pm show and had to be removed from the comedy lineup. And we know he needs the money. Wompity womp.
Sources say he was so drunk during his 8pm show that he started lashing out at the audience. He was kicked off stage during his set and the club called the cops when he tried to return for the 9:30pm show. Man down!