CELEBS GIVE BACK: Keisha Knight Pulliam Launches Kamp Kizzy With Support From Ludacris And Trina!
Aug 01 | by _YBF
Actress and philanthropist Keshia Knight Pulliam recently started a non-profit named Kamp Kizzy to empower young girls. She hosted the Kamp Kizzy's kick-off over the weekened in Atlanta on the campus of her alma mater, Spelman College, and we have pics from the event inside for you.
See Trina and Ludacris join in the empowerment inside......
Over the weekend, Keshia Knight Pulliam hosted a two-day summer day camp at Spelman College for 130 girls ages 11 to 16 years old.
The summer day camp was part of the launch of Kamp Kizzy which Keshia started to empower young girls.
The girls participated in an acting workshop with The Alliance Theater's "The Real Tweenagers" production, health and sex education classes, a campus tour of Spelman, and the creation of body image silouhettes and vision boards.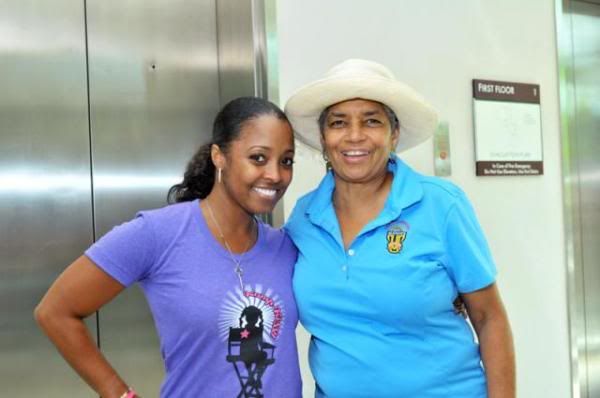 Throughout the two-day camp, Keshia was joined by her celebrity friends and local activists including former Atlanta mayor Shirley Franklin.
Trina also shared her experiences with the girls.
Ludacris participated in a few activites with Keshia during the launch.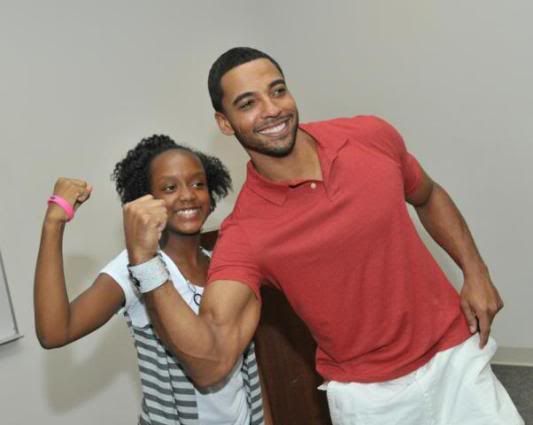 And singer Christian Keyes also participated and offered words of encouragement to the girls.
Nice to see YBF celebs give back.