OUT & ABOUT: LaLa & Kiyan+The Boshes+Trina, Fat Joe & Pharrell
Jul 29 | by Natasha
It's a fun day out with mommy LaLa and kiddie Kiyan in NYC. Pics of the mommy-&-me duo, plus pics of Pharrell & Trina debuting his Qream liquor, and pics of the Boshes still honeymooning in St. Tropez, when you read on...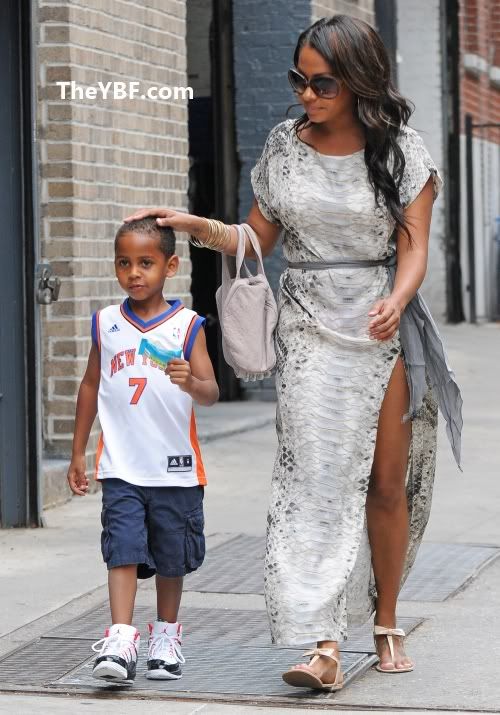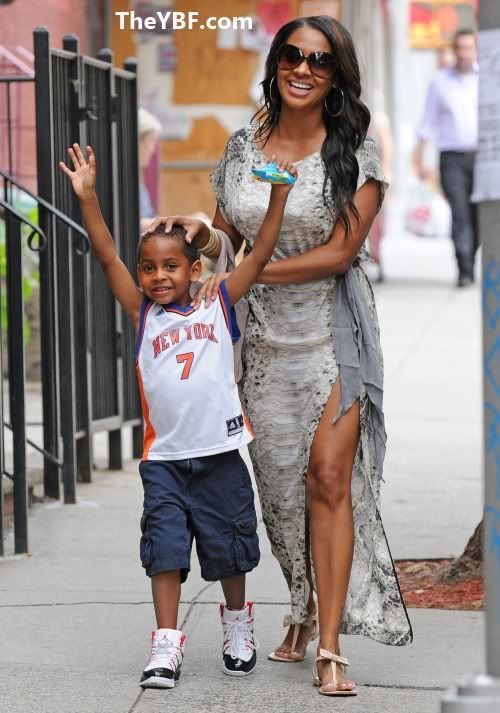 How cute is Kiyan roccking his dad Carmelo's jersey? The duo was spotted out and about running some errands yesterday. Cuteness.
And down in Miami, Pharrell had another launch party for his new Qream liquor: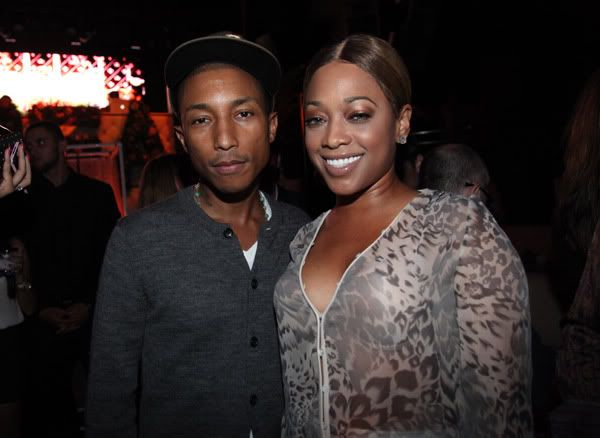 Baddest chick Trina was there to support.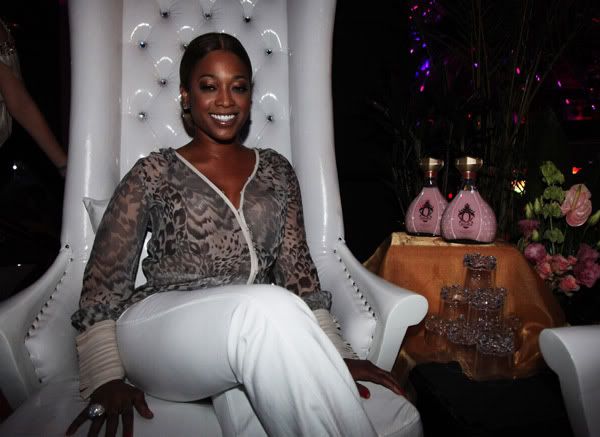 And NFLer Ahmad Bradshaw was there: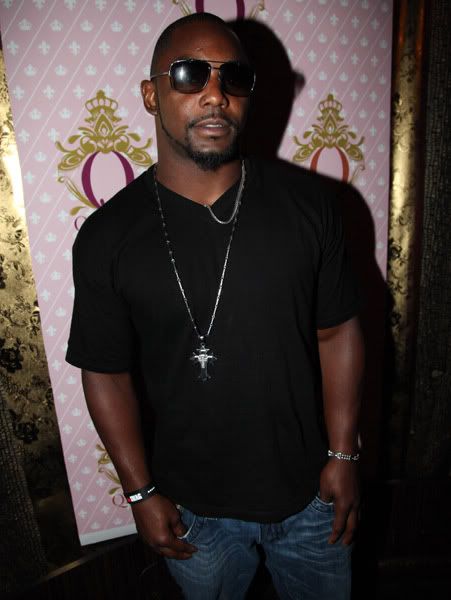 Sexy.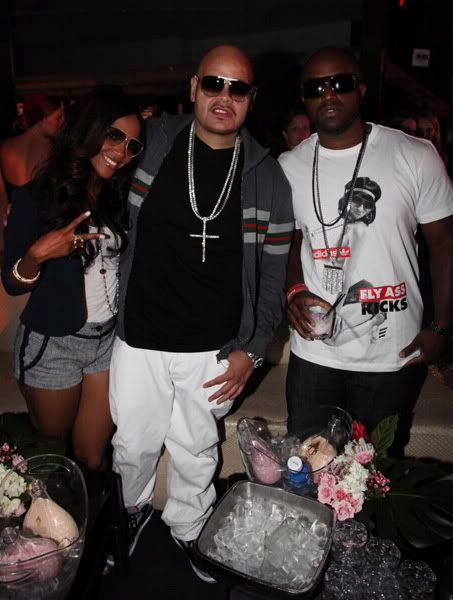 Fat Joe is looking even slimmer and trimmer these days. Keep it up Joe!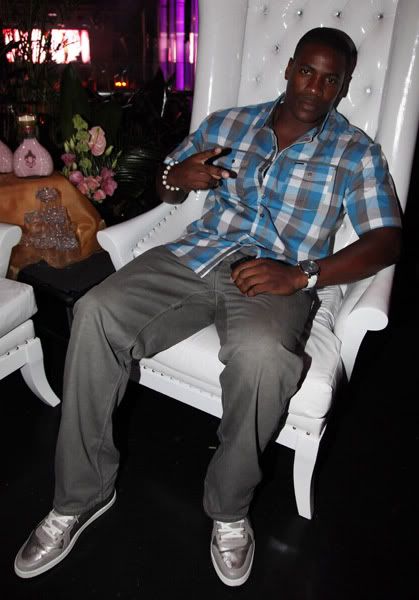 And NFLer Wale Ogunleye made an appearance.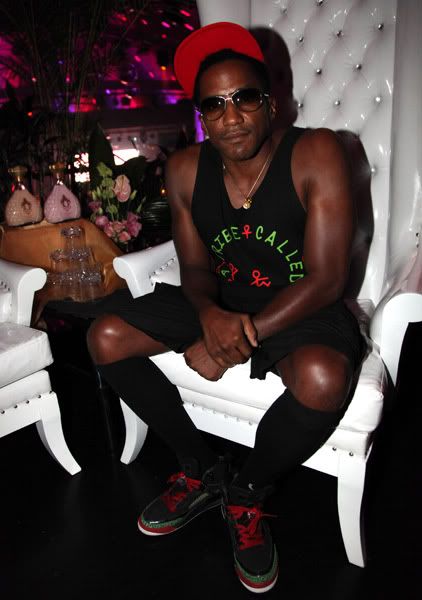 And so did video chick Keyshia Dior and Q-Tip.
And over in St. Tropez: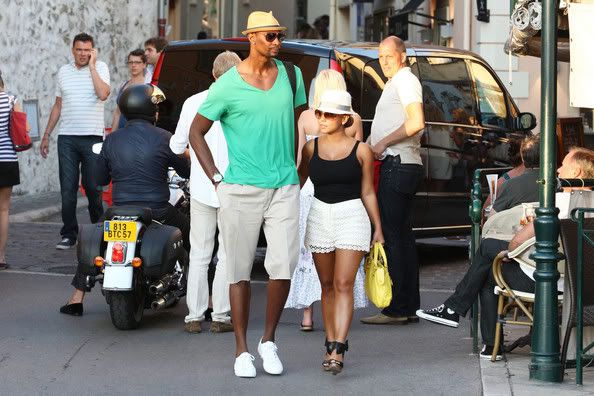 Chris Bosh and Adrienne Bosh are still honeymooning in the south of France. And they were spotted walking around the city taking in the sights: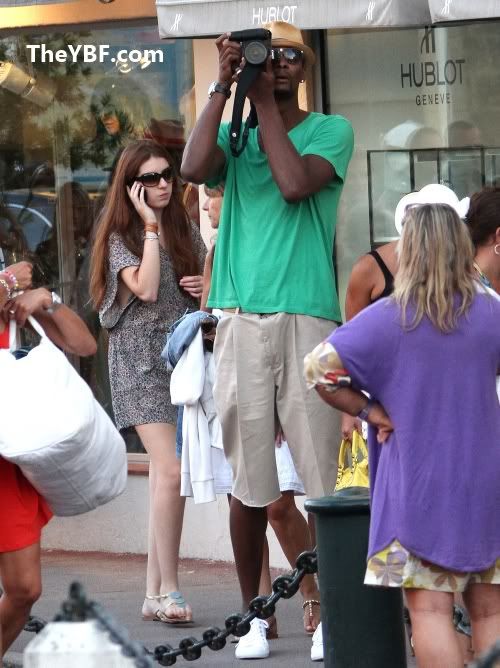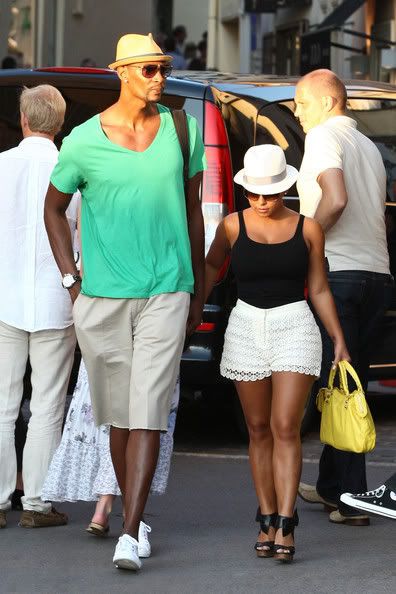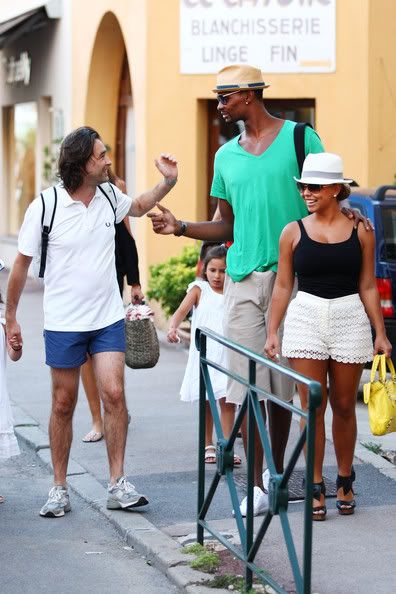 Cute white lace shorts for Adrienne. The couple looks like they'e enjoying their Honeymoon vacay to the fullest.
The Randomness:
1. Kanye West & Jay-Z are filming the vid for "Otis" as we type. Story