GUESS WHO'S BACK TO WORK?!
Jul 29 | by Natasha
A certain someone is back behind a desk after a long summer vacay. Guess who just can't seem to stop working...and who clearly loves her cable knit sweaters...before you hit the jump...
The workaholic culprit is.....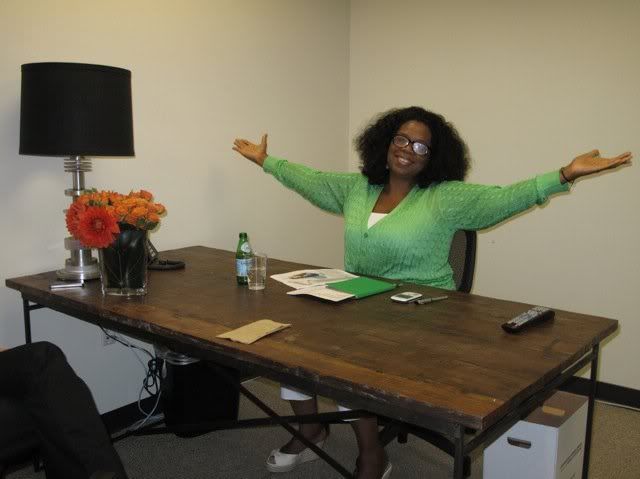 OPRAH! Now that Ms. Winfrey's kicked out Christina Norman as CEO of her OWN network, and named herself the new CEO, she tweeted a pic of herself in her new office digs in L.A.
Here I am "CEO-ing" in my new office at OWN in LA!!
Not as lavish as her Chicago Harpo office, but she seems happy nonetheless. So much for retiring after "The Oprah Show." Oh O...