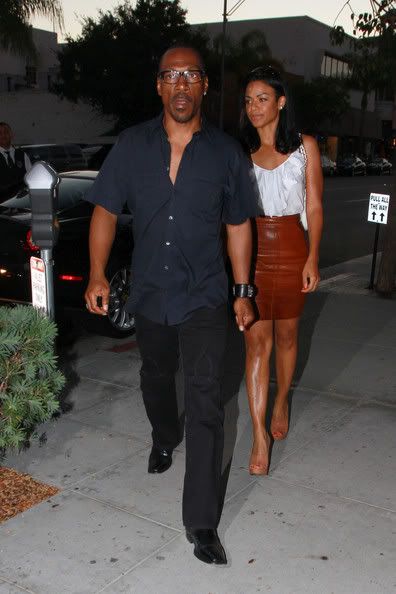 Eddie Murphy was spotted out at dinner with a new lady friend recently which has us wondering if he's coupled up again. Check out his new possible "friend" inside and pics of Keri Hilson....
Eddie Murphy went out to dinner last night at Mastro's steakhouse in Beverly Hills....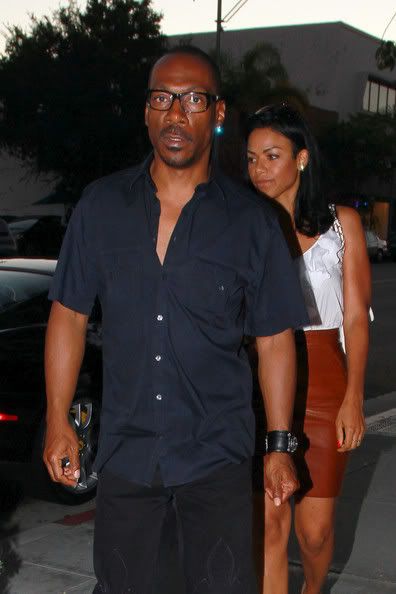 And his dinner companion was a mysterious woman in a short brown leather skirt and beige-peep toe shoes.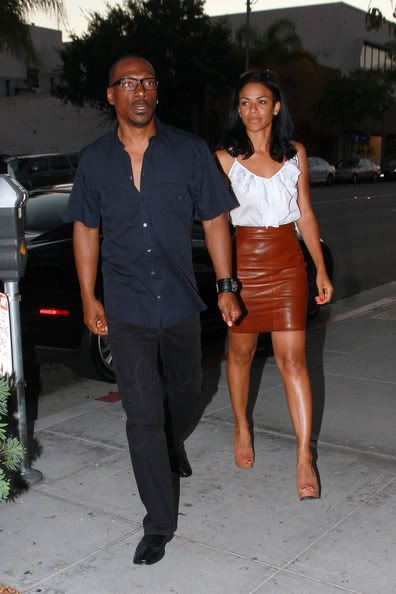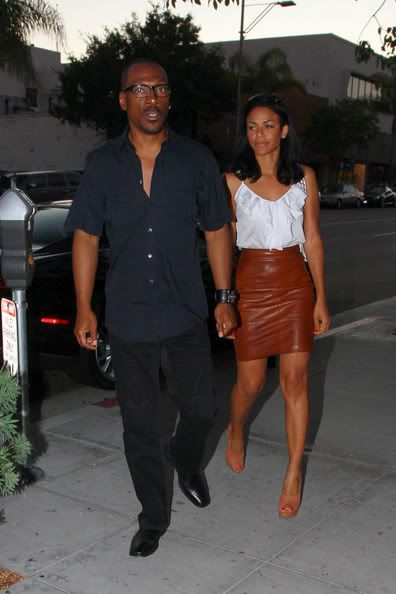 The duo dined at Mastro's in Beverly Hills which is known as one of the best places to get a steak in the U.S.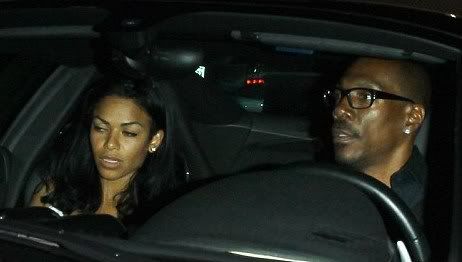 After dinner, the pair were spotted driving off together. Hmm.....I guess she didn't take notes from Tracy or Mel B.
And in New York....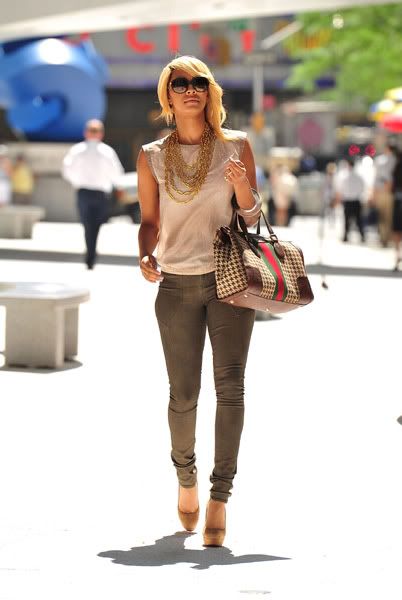 Keri Hilson was spotted leaving the ELLE offices yesterday in this cute look.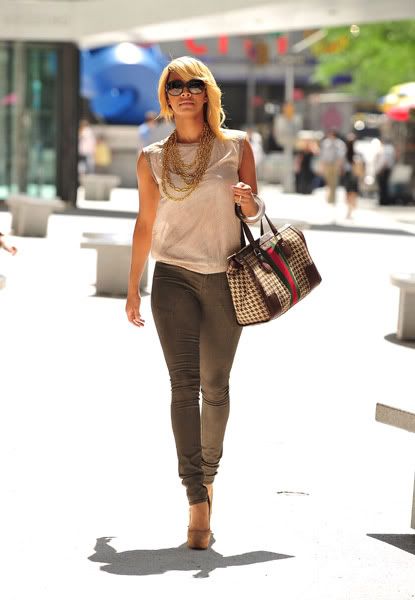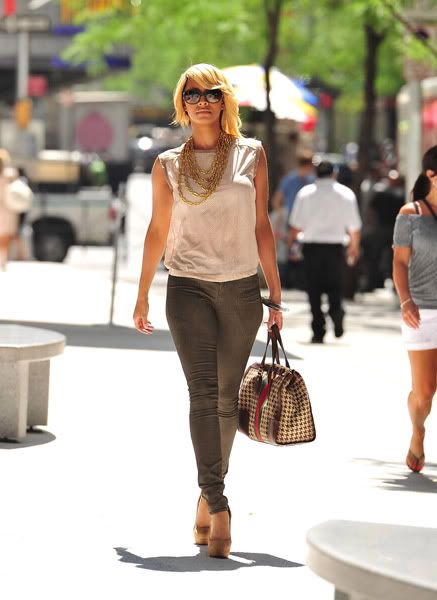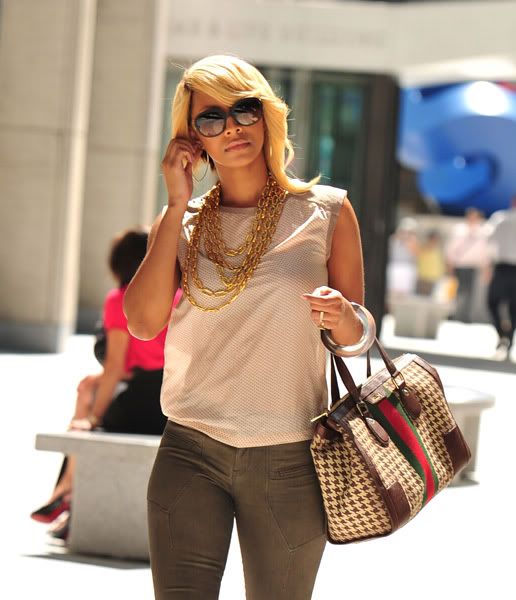 Ms. Hilson looked fab with her Gucci bag and khaki and green blouse and jeans.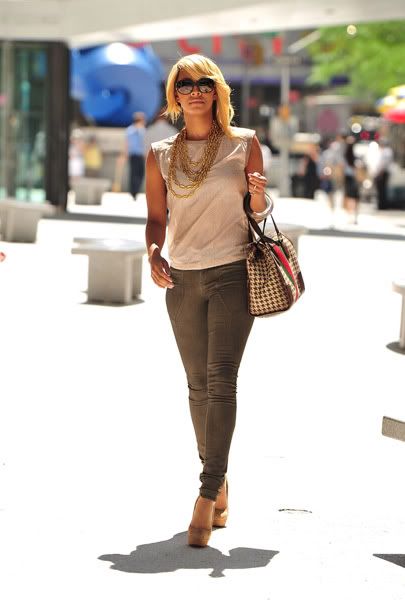 She recently announced that she will join Lil' Wayne and Rick Ross at the Cruzan Amphitheatre on August 2 in West Palm Beach, FL.
Photos via PacificCoastNews.com