GUESS THAT BIKINI BOOTY!
Jul 18 | by Natasha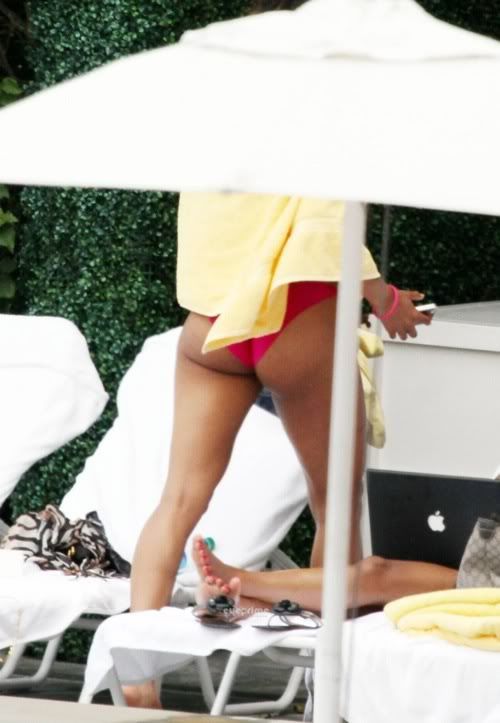 Just how well do you know your celeb bikini bootys? Guess who was spotted poolside in a hot pink bikini looking....HOT.
The reveal and more pics inside....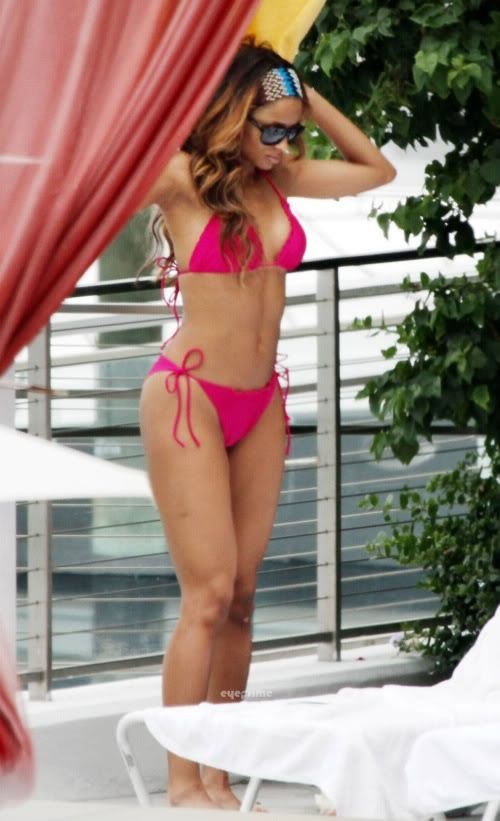 It's Ciara! The blondeish crunk-n-b chick was spotted relaxing poolside at her Miami hotel yesterday. She's in the beach city taking in Miami Swim Fashion Week and also performed and partied it up all weekend.
More pics of her bangin' bikini bod:
She put on her short shorts to lounge out with a friend and her drink: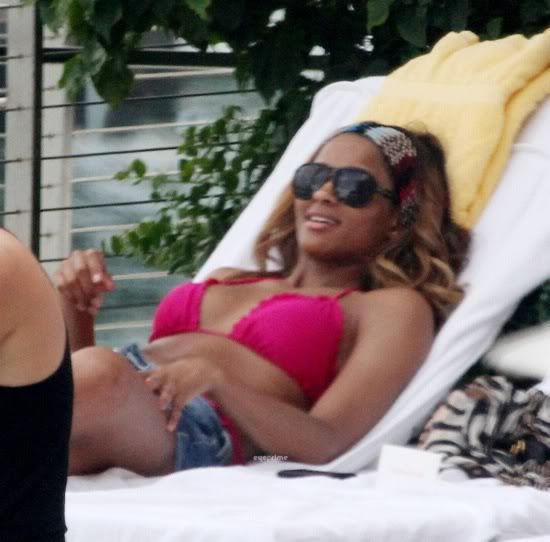 Fab times indeed.
Pics via Eyeprime